Posted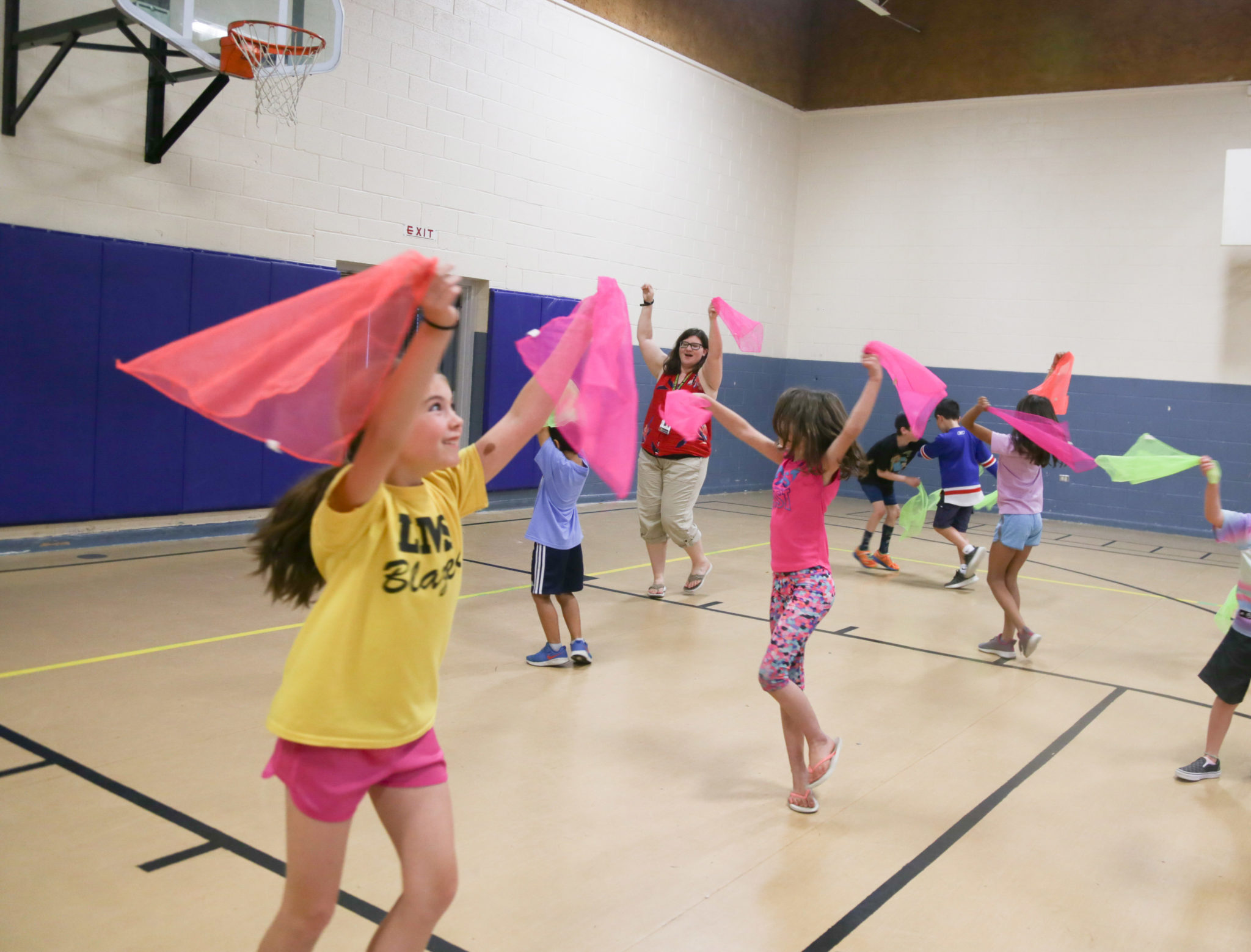 Over the course of 3 weeks in June, Spanish Immersion students, with the help of 4th-grade Spanish Immersion teacher Karen Maddox, played games, watched movies, and listened to music – all in Spanish. 23 students ranging from ages 5-11, along with 5 student helpers, explored and developed their language skills through language games, Spanish song and dance, classic Spanish-language children's movies, and Spanish-language books.
Outer Space Week also provided students with a range of space-based activities, from building their own spaceships, watching historic video clips, reading both fiction and non-fiction books about our solar system, as well as, a field trip to the Joseph R. Grundy Observatory at Franklin and Marshall College, where they had a chance to look through the observatory's telescope. At the end of the camp, the students presented a Reader's Theater program about the solar system – in Spanish, of course – and a recital of Spanish music and dance.
Maddox celebrates the camp's success. "I run these camps to provide Spanish enrichment opportunities for elementary students who are in Spanish Immersion or have some Spanish in their background," she explains. "Parents are always looking for options for their children, especially those who don't speak Spanish at home. And kids want to come, because there are more fun activities than a typical school day and they get to be with their friends, too."
Next year will offer three weeks of Themes for Spanish Immersion, Games, Games and More Games apron popular request, Dinosaurs, and hopefully with Mrs Campos we will offer a week called Travel Through South America.
Lancaster Mennonite is in it's 9th year of it's Spanish Immersion K-8th grade education at it's Locust Grove campus.
From Locust Grove principal, Miles Yoder:
"The Spanish Immersion program is a unique opportunity for students to develop their ability to speak, listen, read and write in both the Spanish and English language. The program begins in kindergarten and continues through the high school years. We prepare students to live in a bilingual world and understand Spanish speaking cultures. Passionate Spanish Immersion teachers allow students to thrive as they learn Spanish and prepare themselves for future service to others!"
PHOTO CAPTIONS:
1 – Music games with Ms. Wingard at the Music and Movies week of camp!
2. AJ Ross, Noelle Brubaker, Gaby Koltunovich, Eric Costello at Buchanan Park after our visit to the Joseph R. Grundy Observatory of Franklin and Marshall College.
3. AJ Ross and Eric Costello
4. Joseph R. Grundy Observatory of Franklin and Marshall College.
5. Joseph R. Grundy Observatory of Franklin and Marshall College.
6. Lily Maddox, Middle School helper checking out the telescope.