Posted
We are GRATEFUL for our incredible teachers at Lancaster Mennonite! 
Little did we know when Romans 12:2 was chosen as our verse for the year what kind of transformation was on its way. You are transforming Lancaster Mennonite students and the entire school setting. By the grace of God, who is with us every step, a new, and profound work is being done in each of us and in Lancaster Mennonite. Your resilience is evident! You've completed 8 weeks and the end is in sight. Patience and perseverance, love and kindness to each of you in these transformative days.
Each principal across three campuses wrote a message for our teachers. We love you! 
Lancaster Campus – High School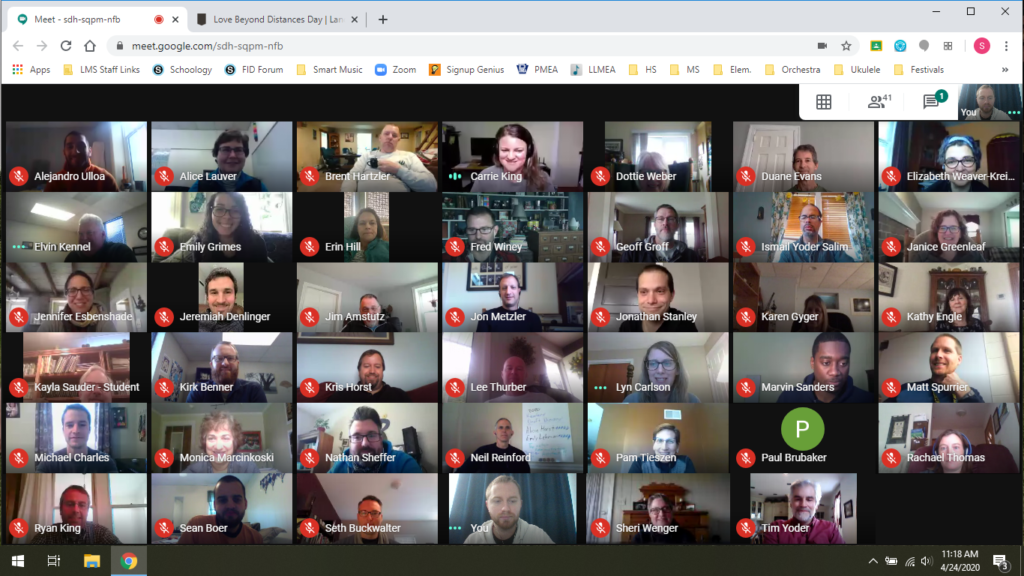 Dear Faculty, 
As we are in Teacher Appreciation Week, we take this time to thank you for all that you do on a regular basis-often without fanfare or acknowledgment. In this last month, I believe that many people have gained a whole new appreciation for what you do. Your caregiving spirit and resilience in this time has been nothing short of amazing as you have been called to expand your skills to meet the ever-changing times. I hope that some of the appreciation that parents and students have expressed has filtered down to you.  I look forward to the time when we can gather in person rather than through a Zoom or Google Meet and have a special lunch together in celebration. Thanks again for all you do and are doing.  
Elvin Kennel
Lancaster Campus
High School Principal
Lancaster Campus – Middle School (Project-Based Learning)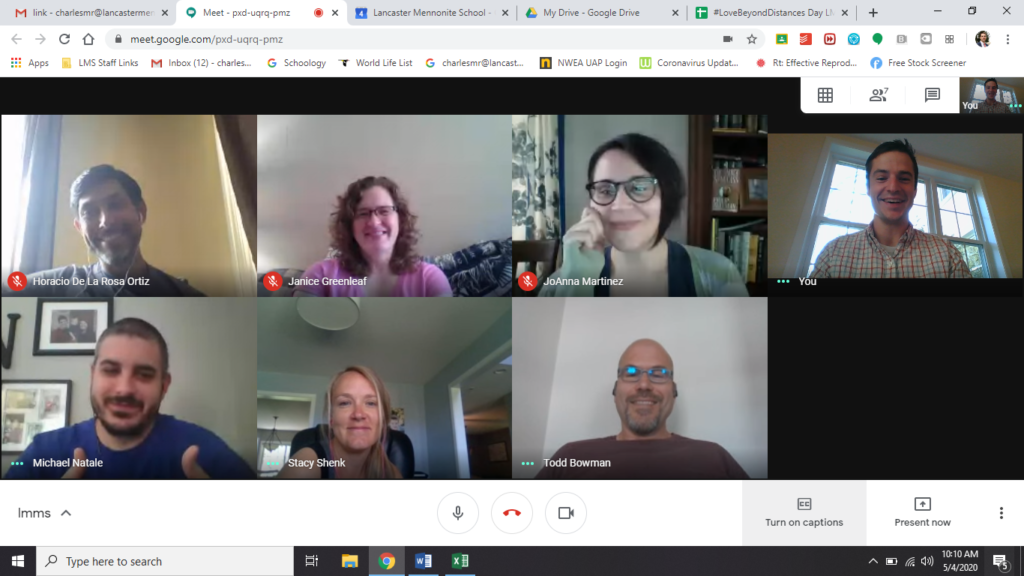 LMMS Faculty, 
I'm deeply appreciative of the work you have done this year, particularly amidst the COVID Crisis. Yesterday, a parent shared with me that this spring has magnified the things she had already appreciated about LM: the community of care and teachers who sincerely seek to know their students. She said that this experience has reinforced her commitment to make the sacrifices needed to keep her children at LM. You've stepped up in a big way and it has not gone unnoticed. Have a great week and do something fun for yourself! 
Michael Charles
Lancaster Campus
Middle School Principal
New Danville Campus – PreK – 5th grade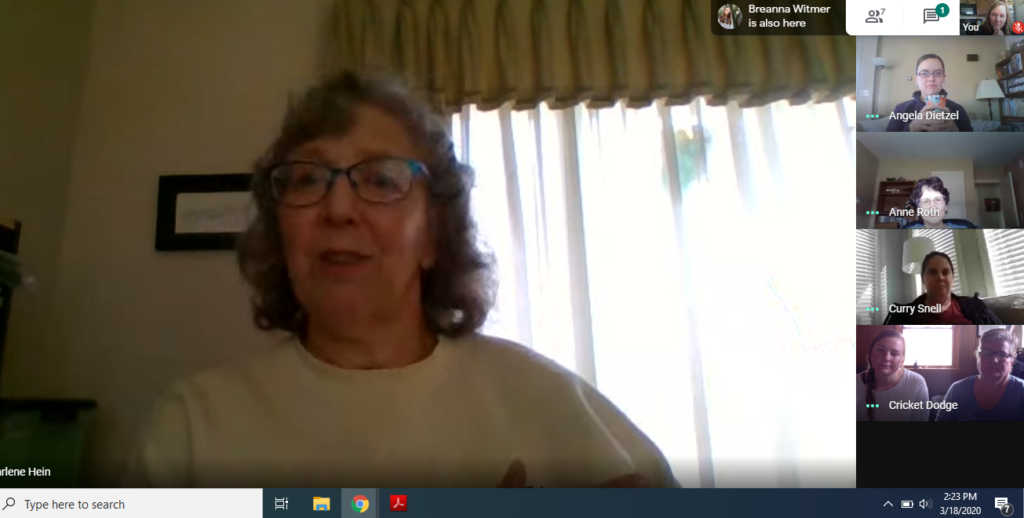 New Danville teachers, you are a gift! All year long you've extended compassion to your students, learned new skill after new skill, made creative and culturally-responsive plans and learning activities, and done what's best for students. Now, more than ever, you are demonstrating the LM difference by caring above all else for the wellbeing of your students, mentally, spiritually, physically, and academically. You've created a brand new system of teaching overnight, from scratch. Your dedication, creativity, flexibility, and excellence are simply unmatched!
Lindsay Carson
New Danville Campus
Principal
Locust Grove Campus – PreK – 8th grade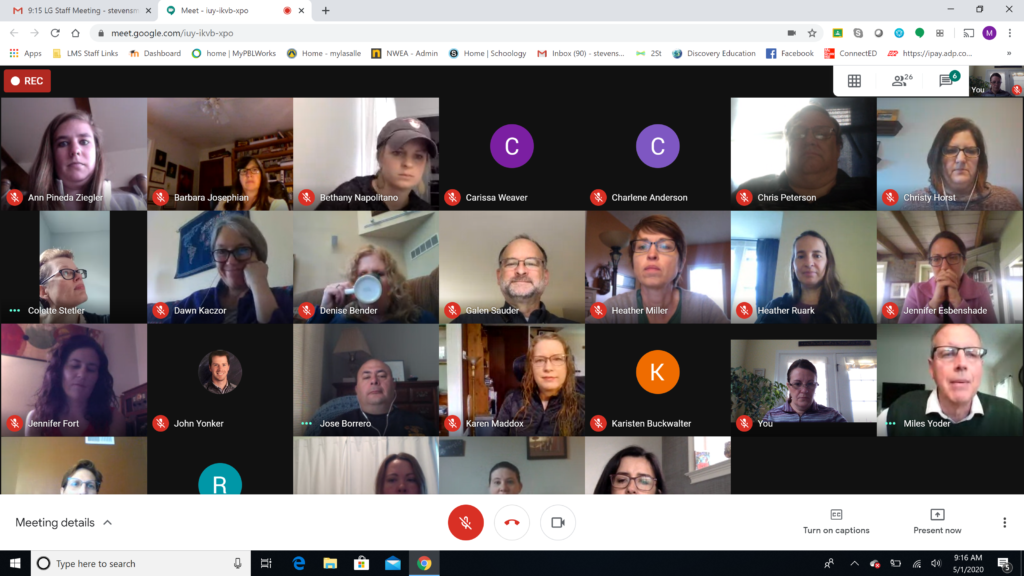 Teachers are the key to learning and we so much appreciate the dedication and commitment of our Locust Grove teachers.  The creativity that LM teachers bring to the classroom motivates students to achieve to their full potential.  Thank you to all the staff for the love you have for students and the way you empower them to live for the Lord in a challenging world. You truly are difference makers! 
Miles Yoder
Locust Grove Campus
Principal