Iron Bridge Run: A 5K Trail Run or Walk
Saturday, October 2, 2021
A trail run on the beautiful and scenic 5K cross country course on the Lancaster Campus of Lancaster Mennonite School.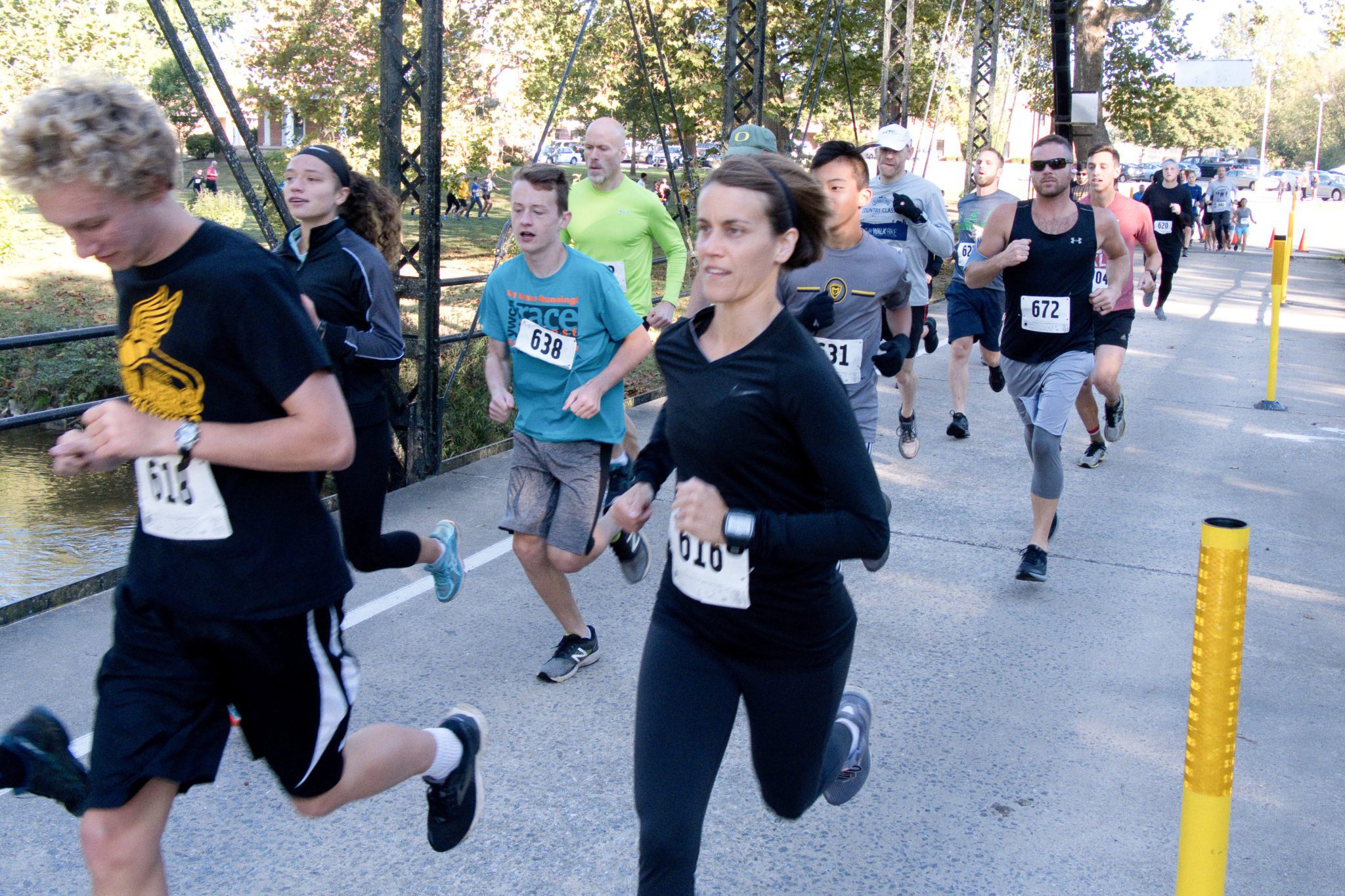 A 5K Trail Run or Walk
Here in the heart of Lancaster County is a course that has it all: wooded hillsides, a meandering Mill Creek, an historic 1890 iron bridge and a newly-surfaced eight lane track. The 90-acre Lancaster Campus features the best of the old and the new. This is a fun run, and will have no official timing this year. Race day is October 2!
You can join us for other food and fun for all ages as part of our Homecoming & Fall Festival weekend – click the button below to learn more and sign-up!
Tee Shirts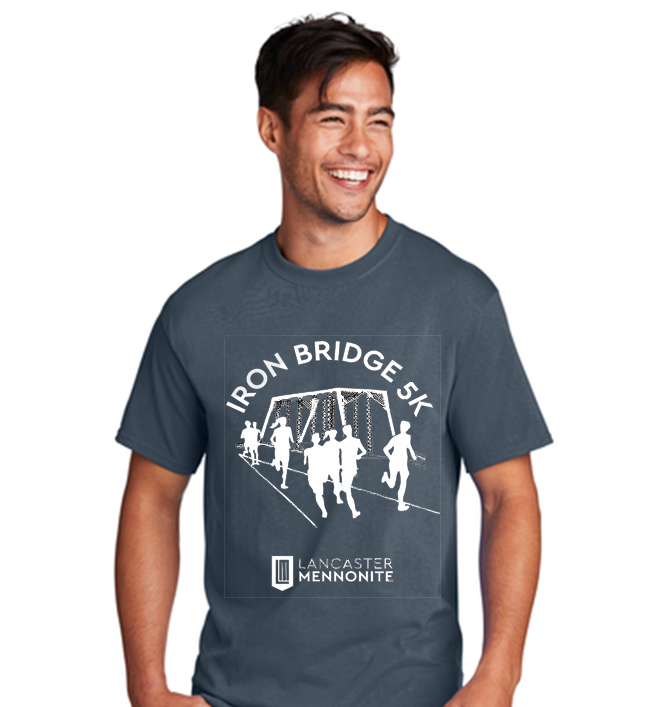 Tee shirts are available in adult and kids sizes. Indicate a size when you register. Tee shirts are guaranteed only to those registered by September 15, 2021.
Cancellation
In the event of cancellation due to inclement weather or COVID-19 restrictions, we will post a notice on the school website (www.lancastermennonite.org) and also send an email to all registered runners. Should the event be cancelled, your registration fee will be considered a full donation to Lancaster Mennonite School.
COVID-19
In the event that our weekend activities need to adjust due to updated safety and health regulations around COVID-19 we will update this page and our social media pages with the latest information we have available, and we are already working on safe ways to be together and back-up plans should we need to make a shift. But we hope we don't have to!
Online Payment & Registration
For Adults (19 rs +)
$30 Online
$35 for day-of registration
Children & Youth (4-18 yr
$15 Online
$20 for day-of registration
Lil' Kids (3 yrs & Under)
Volunteer Positions
Pre-Race Needs
• Sponsor solicitation
• Distribute race information flyers
• Assist with registrations
Race Day Needs
• Course set up
• Registration
• Unofficial Timers
• Course marshals
• Course spotters
Schedule of Events: Oct. 2, 2021
Registration & Check-In
9:15 AM - 9:45 AM
Brunch & Family Carnival
FFA Pancake Brunch: 11:00 AM - 2:00 PM
Kids Activities: 11:00 AM - 3:00 PM
Guided Campus Tours
12:30-1:30 PM, meet at the skywalk in the middle of campus to see what's new at LM and see renovations completed and in progress
Outdoor Concert - The Walking Roots Band
The Walking Roots Band Concert: 2:00 PM
Contact Information
For Volunteers
If you would like to volunteer and help make this a successful event, please contact Carrie Shreve.
For Runners/Walkers
If you have further questions, please email us!