Posted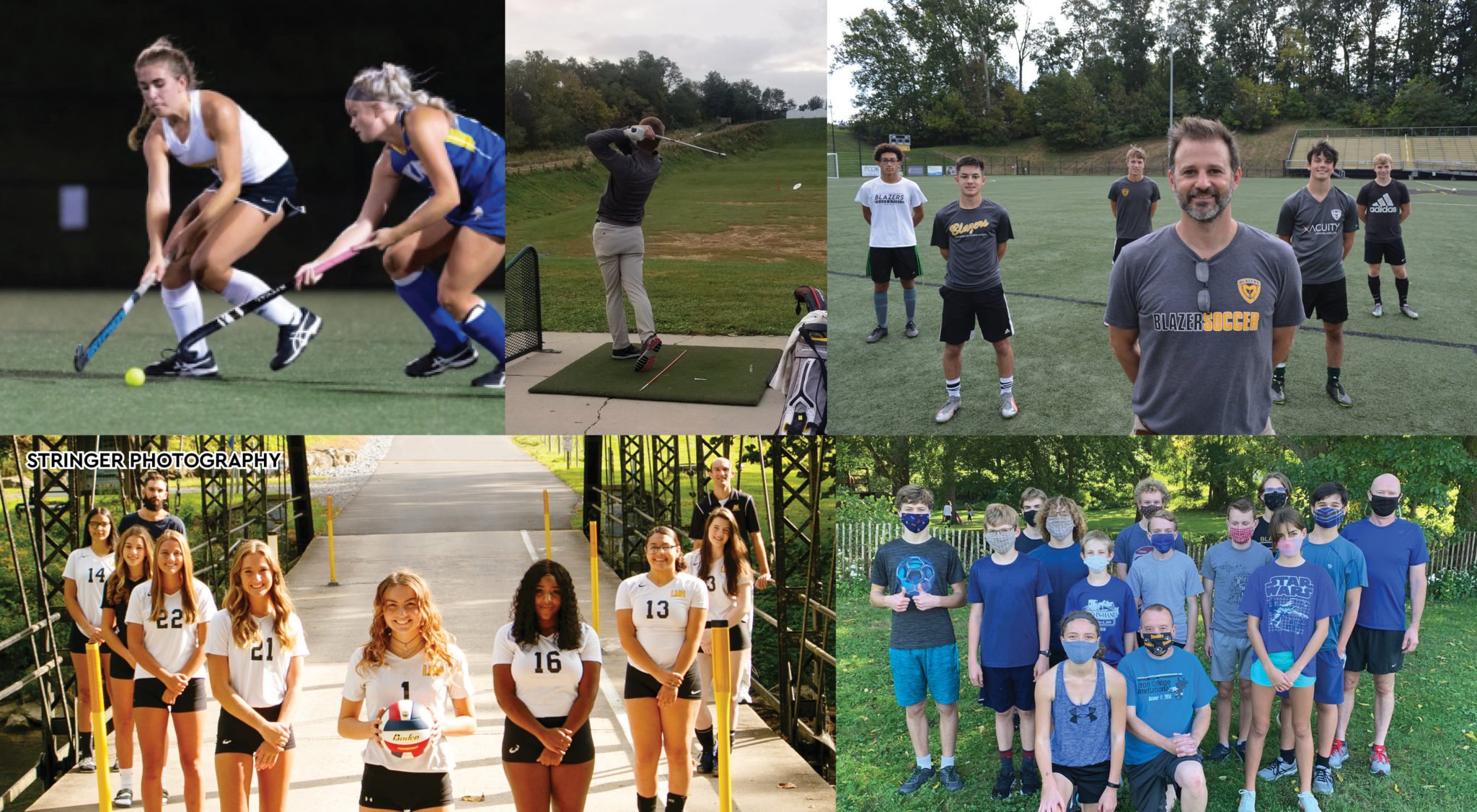 Through prayer and faith, our Fall teams were able to safely and successfully thrive through the Fall season. I am very proud of our coaches for their patience and flexibility as they worked diligently to complete their season. I am also proud of our student-athletes for taking the precautions that were needed in order to compete in a safe manner. The hard work and dedication from our Fall teams resulted in certain accomplishments that they will use as milestones to help catapult them into even more accomplishments in the next season. May God bless our Winter and Spring programs as they prepare for their season to come.
Marvin Sanders, LM Athletic Director
Field Hockey
Current Record: 10-2
The field hockey team went undefeated in the section to win the Section IV Title for the first time since 2012 and qualified for the LL league tournament. They have also qualified for the district III tournament. 
1st team- Ellie Lefever and Rebecca Lane
2nd team – Lily Lehman, Rachel Lane, and Maya Habacivch
Honorable Mention – Lily Good and Charlize Ganse
Academic Senior All star – Marissa High
Team All- Academic Award – Lancaster Mennonite!!! (team GPA of 3.74)
Senior Recognition from Coach Karisten Buckwalter: 
Marissa High '21 –  Leaders show themselves in many ways.  You have shown your leadership to this team in amazing ways.  You stepped into our team in a big way two years ago and you made our family even stronger because of the person you are.  You were willing to try new things, put yourself in uncomfortable situations, lead with humility, and grow.  You were an example to so many of us.  We all learned from you and we know we are better because of the way you impacted each of us.  A piece of your joyful spirit will be left with each teammate and coach you came in contact with.  We pray for you as you go out into the world.  We pray that the Lord uses you to impact the world the same way you impacted our team.  You are a world changer.  We cannot wait to see what you do! Coach Buckwalter.
Boys Soccer
Current Record: 9-1 Congrats to Coach Fred Winey with 251 career wins! 
Notes: Advanced to District III playoffs
 The following players were selected as Lancaster Lebanon League Section 3 All-Stars:
1st Team: Cameron Hoober (Sr), Ethan Groff (Jr), Benjamin Nolt (Jr)
2nd Team: Victor Mattilio (Jr), Zachary Nell (Jr), Matthew Sampsell (Jr)
 Senior Recognition from Coach Fred Winey:
It was a joy to see all 5 of the individuals that made up the senior class on the Boys' Soccer team, grow as individuals and also as leaders. In order to maintain success, each year a team needs new players to step up and fill roles that were vacated by their predecessors. This fall was no exception, and these seniors each brought their own attributes to the table and helped propel us forward during this unpredictable season. 
 Cameron Hoober was selected as a 1st Team All-Star for Section 3 of the LL League, and was also named as an Academic All-Star. As important as his play was for us on the field, his greatest asset to the team was his relentless commitment. Sometimes individuals hold back from fully committing to a cause because the pain of coming up short is too great. This was never the case for Cameron, as he was willing to dare greatly as he invested his whole self into each practice session, game, and season. 
When I think of Josh Gingrich, the word that comes to mind is determination. Throughout his 4 years with the soccer program, Josh has dealt with numerous injuries, hindering his ability to reach the level he knew he was capable of playing. The spring of 2020 brought with it many challenges, but Josh used this time to prepare himself, so that he could finish his 4 years in strong fashion. This determination poured forth this fall, as he not only was able to maintain his fitness, but raised his play to new heights along the way.
 Isaac Kraenbring brought to our team the heart of a servant. Always willing to offer assistance, fill any role, putting the needs of others before his own, are just a few of the characteristics that have helped Isaac to develop into a fine leader, both on and off the field. Isaac was easy to coach, as are all players with whom a coach has a high degree of trust.
 One of the attributes that I have appreciated about Kaleb Martiny is the humility with which he approached his participation on the team. Having dealt with an extended layoff due to injury early in his time in the program, Kaleb never took anything for granted. He utilized every opportunity to play and develop his skill…always working hard, always giving his best, in an effort to take advantage of every opportunity presented to him.
 The thing I have appreciated about Mekai Robinison has been his ability to see the "Big Picture". When asked, at Senior Night, what his favorite soccer memory was, he reflected on how thankful he was to be playing this fall and that his favorite memory was each opportunity he had to be with his teammates.  Ever-supportive, Mekai is what you might call a"glue guy"…the type of player every team needs to help bond the group together. He was able to see that success is not just about the end results, but also about the many special moments that happen along the way.
On behalf of the team, I wish to thank all the seniors for their contributions to the boy's soccer program over the past 4 years and wish them well in their future endeavors.
Girls Soccer
Current Record: 0-9-3
Notes: Rough start due to a few injuries but they are persevering and will finish the season in a positive way.
Section 3 2nd team All-Stars: Ava Brubaker, Ava Buckwalter
All-Academic Team: Kaeleigh King
Seniors: Kaeleigh King, Kaeidi Zhang, Claire Harbaugh.  
Senior Recognition from Coach Sean Boer: To our seniors Kaeleigh King, Kaeidi Zhang, Claire Harbaugh. We have shared many memories during my time coaching you. All of you have a great sense of humor, diligence, determination, intellect, and are excellent teammates. I have no doubt in my mind that whatever you place your mind to, you will achieve. I want to wish you all blessings in your transitions from LMS and if you ever need anything, I am here to help! May God bless you on your next journey. Thank you for the contributions to the girl's soccer program.
Girls Tennis
Record: 5-4
-Maddie Gertz and Sarah Steckbeck qualified for the Girl's LL League Tennis Doubles Tournament. 
  -Maddie Gertz advanced to the semifinals of the for the Girl's LL League Tennis Singles Tournament.
  Senior Recognition from Coach Dennis Maust: To my seniors Kate Hoober, Sara Hoober, Madison Sehenuk, and Megan Wells, I want to first thank you for your commitment to the Girl's tennis program. It has been a tremendous experience in being able to coach you. The improvement that I have seen over the years has been amazing and I strongly recommend you to continue your pursuit as tennis players because I see a collegiate future in all of you. May God bless you all in your future endeavors.
Golf
Jonathan Glick placed 3rd in the PIAA State Championship
All-Star Jon Glick (LL Co-Golfer of the year, 2nd leagues, 3rd in Districts, 3rd in states).
 Senior Recognition from Coach Michael Natale: 
Jon has been with the golf team for all 4 years and finished off his senior year the best way possible (see awards above).  He was the leader of a young team and helped each player when they needed it.  Jon has shown that even in the toughest competition, that he is respectful of all his opponents and teammates.  Thank you Jon, for showing the younger players how to practice, compete, and understand the game of golf better than they knew before.
Cross Country
Jillian Hargraves 3rd individual qualifier for AA girls into Districts, Recognized as academic all-star
Senior Recognition from Coach Lee Thurber: 
Jillian has been a cross country runner since middle school.  She is a hard worker with a strong desire to do her best.  It has been a pleasure to coach and watches her improve over these years.  Jillian also served as captain for the past two years and she is an excellent leader, our runners have benefited greatly from her and one might say she is the "mama" of our team as she checked in and talked with each runner. Some of my favorite memories of Jillian are her setting a goal to make districts this year, which wasn't easy as qualifying was made more challenging.  At leagues she finished as the third individual qualifier for AA after putting in a great race.  
We wish Jillian well as she moves on.
Girls Volleyball
Record: 4-3
  Senior Recognition from Coach George Avram: Natalie Willig, Rachel Lynch, Sheyenne King, and Ella Brubaker – My time coaching you have been a great adventure, to say the least! You all have a gift from God that will take you to unimaginable heights in your personal endeavors. I want to thank you all for your commitment to the girl's volleyball program and I wish you nothing but the best in your future endeavors. It has been a pleasure to coach all of you and I hope to see you around again to help out our new coming athletes!