Posted
Lancaster Mennonite School announces Alumnus of the Year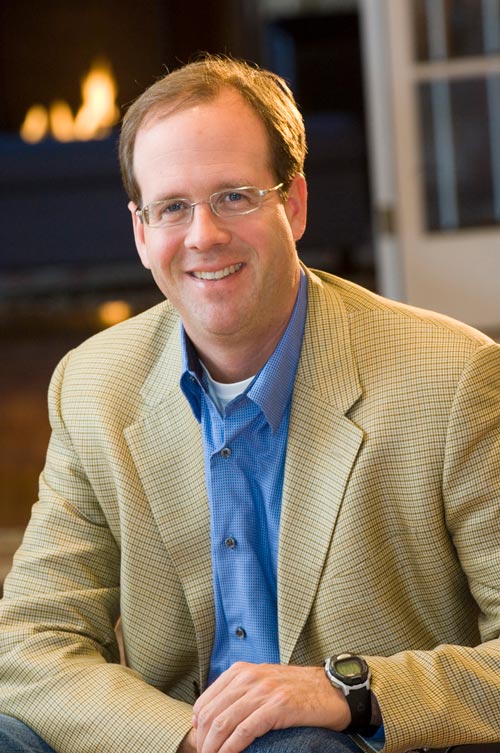 Lancaster Mennonite School has named 1986 graduate J. Alex Hartzler as its 2010 Alumnus of the Year.
As a member of the board of Mennonite Economic Development Associates (MEDA), Hartzler sees evidence of "tremendous hope" for the world. His role as chair of MEDA's International Investment Committee took him to India recently, where he worked on investments in the agriculture, green energy and low income housing sectors.
While there, Hartzler visited a fruit and vegetable distribution business that MEDA/Sarona is investing in. He saw how a simple introduction of cold storage facilities is creating tremendous value for all parts of the supply chain—farmers, because less of their crop spoils on the way to market; consumers, because of more variety and availability of fresh produce; and the country in general, because higher quality produce decreases reliance on imports.
This is just one example, he says, of the kind of "profound change for the good" that is happening around the globe.
"As millions of people seize on the opportunity to improve their lives through application of business principals and capital infusion, they are driving tremendous positive change throughout emerging markets around the world," he said. "While certainly much remains to be done, the future is very bright for these market participants."
Professionally, Hartzler is a managing partner of WCI Partners, LP, Harrisburg, a real estate investment fund. At WCI his primary focus is on urban real estate development projects, including adaptive re-use, restoration and conversion of urban structures.
Lancaster Mennonite School Superintendent J. Richard Thomas, left, congratulates J. Alex Hartzler as the school's 2010 Alumnus of the Year. The award was presented to the 1986 graduate during Lancaster Mennonite's annual Staff Appreciation Celebration on April 26.
Prior to that he was executive vice president and co-owner of Web Clients, Inc. Earlier he was an associate attorney in corporate finance for Buchanan Ingersoll, P.C. Other examples of his impact investing include:
Founding investor for MicroVest, a commercial micro-finance fund that, earning a modest, consistent return for its investors, will aid poor entrepreneurs by making capital more available, reducing interest rates, and helping them grow their businesses. MicroVest has grown from $12 million of assets in 2004 to over $135 million today.
Chair of Sarona Risk Capital Fund, launched last fall by MEDA. SRCP is focused on the Small Medium Enterprise (SME) sector and tries to deliver returns for "people, planet and profit."
Board chair for Ten Thousand Villages, which purchases handmade crafts from artisans around the world and each year sells goods in the U.S. valued at more than $23 million.