Posted
Alumni of the Year 2012
During the annual LMS Dinner Theatre April 28, Edith Yoder, class of 1983, was recognized as the 2012 Alumna of the Year and Jessica King, a 1992 graduate, was named the 2012 Young Alumna of the Year. Both of these graduates were deemed to exemplify the Lancaster Mennonite School mission statement: "Centered in Christ, transforming lives, changing our world."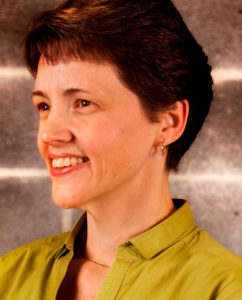 Yoder serves as executive director of Bridge of Hope, a national organization that helps change the lives of homeless single mothers by finding long-term solutions to homelessness through partnerships between homeless families, church-based mentoring groups and social workers.
Yoder first served homeless women in Lancaster and Chester counties before helping to launch Bridge of Hope as a national organization. Under her leadership, Bridge of Hope has grown to 16 locations in seven states. She is co-author of Amazing Hope: A Ministry of Friendship to Homeless Families (1998) and Journeys of Hope (2004), a collection of stories of lives touched by Bridge of Hope. She is involved with Frazer Mennonite Church.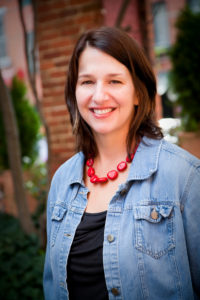 The Young Alumna of the Year, Jessica King, seeks to transform lives and change the world as executive director of ASSETS Lancaster, an agency established by Mennonite Economic Development Associates to provide business support services to aspiring entrepreneurs. Her work at ASSETS focuses on strategic partnerships, operational systems, programs and funding for small business development.
In addition to her leadership at ASSETS, King has been involved with several other community and economic development projects in Lancaster and Pittsburgh. King also serves on the site council for the Locust Grove Campus of Lancaster Mennonite School where her daughter Esme is in the Spanish Immersion program. She and her husband, Chad, attend Community Mennonite Church of Lancaster.
Speaking to more than 200 attendees at the dinner theater event, both Yoder and King reflected on how their experiences at Lancaster Mennonite School instilled in them a passion for making a difference in the lives of others. "It was at LMH that I felt a call to impact poor families," Yoder said.
Superintendent J. Richard Thomas presented them with their awards, framed limited edition prints of the iron bridge spanning Mill Creek on the Lancaster Campus. Thomas congratulated them for their work and assured the audience that current students were also being prepared to make a positive difference in the world. "I am excited to hear about our students' future plans and to reflect on how our alumni seek wisdom, nurture faith, and pursue peace in service to church and society."
Lancaster Mennonite School currently serves about 1,500 students on four campuses: Lancaster (grades 6-12), Kraybill (PreK-8), Locust Grove (PreK-8) and New Danville (PreK-5). Applications are currently being accepted for all grades at all campuses.