Posted
Alumni of the Year 2013
During the annual LMS Dinner Theatre April 27, Lancaster Mennonite School recognized three Alumni of the year: Tasha Leaman Dalen, class of 1992; Linford Fisher, class of 1993; and J. Nelson Kraybill, class of 1972. These three graduates were deemed to exemplify the Lancaster Mennonite School mission statement: "Centered in Christ, transforming lives, changing our world." Speaking to more than 150 attendees at the dinner theater event, both Dalen and Fisher reflected on how their experiences at Lancaster Mennonite School instilled in them a passion for making a difference in the lives of others.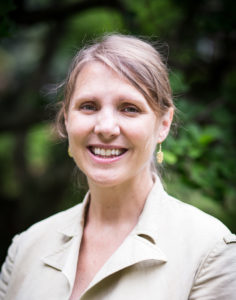 Alumna of the Year Tasha Leaman Dalen seeks to transform lives and change the world through a combination of her love of nature and peacemaking. The Harrisburg-based freelance landscape artist founded the Good Land Collaborative in 2012 and works with urban community development projects. "I think there's something life-giving about having nature in the city," she said. She is currently developing relationships with a large Nepalese refugee community in her neighborhood, working on a garden project with them. Dalen also began an after-school garden club for students in city schools, teaching them about vegetables and healthy living.
Dalen said that her interest in other cultures began while she was a student at LMS and interacted with many international students: "LMS definitely contributed with its international students and representing a global perspective in a lot of the teaching and chapels."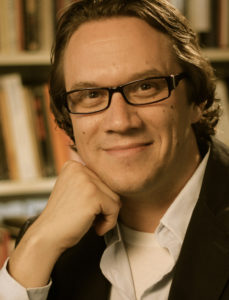 Linford Fisher, an assistant professor of history at Brown University, is providing a new perspective on early American history through the lens of Native American cultures. He drew heavily from Native American journals and stories in his recently published book, "The Great Indian Awakening: Religion and the Shaping of Native Cultures in Early America" (Oxford University Press, 2012). Fisher holds two master's degrees in church history from Gordon Conwell Theological Seminary and a doctorate in American religious history from Harvard University. He said LMS played a large part in who he is now: "I was more influenced than I realized by this culture of not just academic expertise and rigor, but of classes taught with investment and involvement."
Since graduating from Lancaster Mennonite School, alumnus J. Nelson Kraybill has served as a pastor, missionary and seminary president. He was first licensed and ordained at Taftsville Chapel Mennonite Church in Vermont, then served as the program director for the London Mennonite Center in England. From 1996-2008, he was president of Associated Biblical Seminary in Elkhart, Indiana, where he currently serves as pastor of Prairie Street Mennonite Church.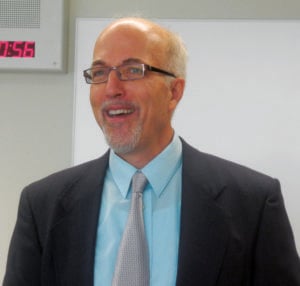 Kraybill could not attend the dinner, but sent thanks to the school for the encouragement and guidance he received from LMS teachers, saying they helped to prepare him for his new role as president-elect of Mennonite World Conference. In this new role, he will function as the spokesperson for the global Mennonite
community represented in 84 countries around the world. As Superintendent J. Richard Thomas presented the awards, he congratulated these three alumni for their work and assured the audience that current students were also being prepared to make a positive difference in the world. "I am excited to hear about our students' future plans and to reflect on how our alumni seek wisdom, nurture faith, and pursue peace in service to church and society."
Lancaster Mennonite School currently serves about 1,500 students on four campuses: Lancaster (grades 6-12), Kraybill (PreK-8), Locust Grove (PreK-8) and New Danville (PreK-5). Applications are currently being accepted for all grades at all campuses.