Posted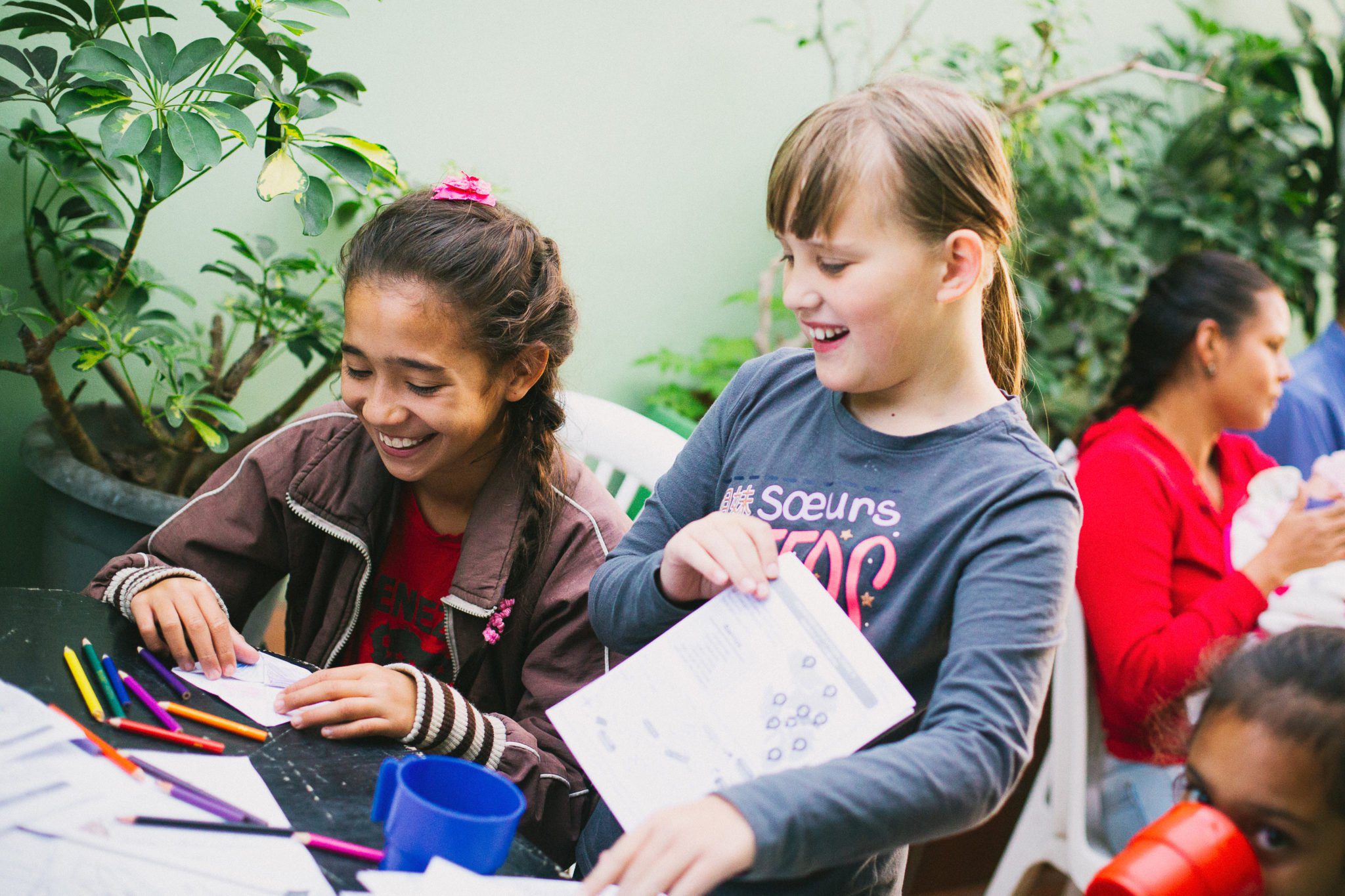 "Our kids are not only learning Spanish in school, but developing life-long learning skills," says Jon Carlson, a parent with children in the Lancaster Mennonite school Locust Grove Spanish Immersion Program after a family trip to Ecuador.
Over the past summer, Lyn Carlson, French and Academic Support teacher at LM, along with her husband Jon and their kids Collette, Micah and Ady (all enrolled in Spanish Immersion at Lancaster Mennonite), traveled abroad to serve the international Mennonite community through the Mennonite Mission Network (MMN).
Collette and Micah, who are now in 4th and 3rd grade at Lancaster Mennonite's Locust Grove campus, were shockingly fluent in the language.
"Being in Ecuador showed us just how much our children have been learning," says Jon Carlson of the pair, "and it's incredible!"
For the month of July, the Carlsons, alongside Andrew and Ruth Hartzler, went to Quito, Ecuador to support Iglesia Menonita de Quito. Founded by Colombians 20 years ago, Quito Mennonite Church is dedicated to ministry for the migrant communities of Quito, ranging from other former Colombians to refugees from the crisis in the Middle East.
The community is currently facing a massive influx of migrants from Venezuela: approximately 100,000 Venezuelan refugees cross into Ecuador every month. Even with the aid of a support from Mennonite Central Committee (MCC) Canada's emergency fund, the 25-member church found themselves overwhelmed by the needs of the incoming migrants. So, the Carlsons, as volunteers, provided service by bolstering their refugee assistance program: they held intake interviews with migrant families who were entering the program, checked in with families already in the program, and managed the distribution of essential supplies to them, such as food, clothing, mattresses, and cooking stoves. Even the children took part in this service, coming along on visits to play with the refugees' children and helping to pack food for distribution.
While this trip was a very educational one for the Carlsons, they were also impressed by what their children had already learned that prepared them for their time in Ecuador. The Carlsons' two oldest children, Collette and Micah, have been enrolled in Locust Grove's Spanish Immersion (SI) program, where since Kindergarten they have received all of their classes predominantly in Spanish. While Ady, a kindergartener, started SI after they returned.
While Jon and Lyn were familiar with Spanish from high school and college, they would not describe themselves as fluent — especially compared to their kids. "People were impressed that our kids were conversing, and no one remarked on them having accents," Jon recounted. "I was amazed my kids could carry on conversations and understand jokes. Interacting with peers, they could share, give directions with games…Our kids were translating for us!"
While in Ecuador, Collette and Micah were capable of navigating and communicating in the Spanish environment with ease –although not without a bit of encouragement, as would be expected of any child. They were able to converse at length with both peers and adults, understood and worked with large numbers, and were able to keep up with the local kids in the church's vacation bible school. Often, their parents turned to the two of them for vocabulary and pronunciation help.
"Clearly, a trip like this highlights the practical significance of Spanish Immersion, but this also goes much deeper. The interactions that the Carlson's were able to have in Ecuador show how knowing another language and culture opens a door to be bridge builders and peacemakers. And this is what we hope for for all of our students in the program!", shared Jenn Esbenshade, Director of Spanish Immersion at Lancaster Mennonite.
The Carlsons praise Lancaster Mennonite's quality education, and eagerly support the Spanish Immersion program. "It's sometimes hard for us to get a sense of how our children's Spanish is progressing throughout each school year because we are so far from fluent ourselves. Their teachers' progress reports are helpful, but it's different from real-world experience," relays Jon, and, "Our kids are not only learning Spanish, but are becoming global citizens by developing connections to other countries and cultures. They are developing life-long learning skills, which I hope they will revisit in the future through the Mennonite education ecosystem for many years to come."
Photos by Jon Carlson