Posted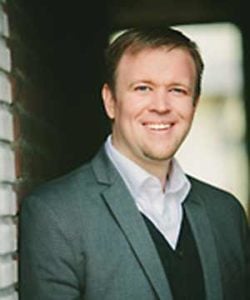 Commencement for the Lancaster Mennonite High School class of 2016 was held 10 a.m. Saturday, June 4, in the Weaver Auditorium of the Calvin & Janet High Fine Arts Center, Lancaster Campus, 2176 Lincoln Highway East, Lancaster. Commencement was preceded by a Senior Class Dedication service Friday night, June 3, in the same location.
The keynote speaker for commencement was Jon Carlson, pastor of Forest Hills Mennonite Church. Jon is a member of the Locust Grove Site Council, parent of LM students and spouse of Lyn, a teacher at LMH. Jon is also a member of the Atlantic Coast Conference's Executive Committee.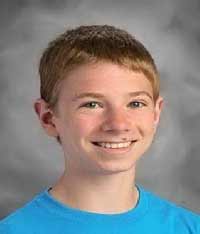 Three students were chosen to speak at the Senior Class Dedication service in lieu of a valedictorian and salutatorian: Benjamin Stutzman, son of James Stutzman and Ann Martin, Lancaster (Presidential Academic Fitness Award, Mathematics Department Award); Alexis Jones, daughter of Lisa Toodle, Lancaster; and Obse Tolla, daughter of Tolla Medeksa and Mulunesh Macha, Lancaster (International Student Leadership Award).
Degrees were awarded by Elvin N. Kennel, LMH principal; Elizabeth Landis, associate principal; Miles E. Yoder, assistant superintendent, and Diane Zimmerman Umble, Ph.D., board chair.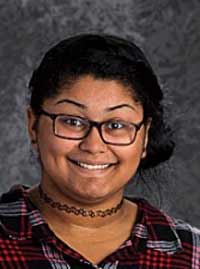 The class motto was "Don't count the days, make the days count," and the class verse is "For I know the plans I have for you, declared the Lord, plans to prosper you and not to harm you, plans to give you hope and a future." (Jeremiah 29:11)
The class procession was led by Madeleine Trompeter, class president; Clara Fong, vice president; Wenyuan "Iris" Wang, recording secretary; Faith Dinger, attendance secretary; and Luke Trimble, treasurer.
LANCASTER MENNONITE HIGH SCHOOL – CLASS OF 2016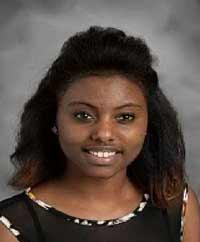 CLASS OFFICERS
Madeleine Trompeter- President
Clara Fong- Vice President
Wenyuan "Iris" Wang- Recording Secretary
Faith Dinger- Attendance Secretary
Luke Trimble- Treasurer
Salem Abebe
Bethel B. Alemayehu
Jeisha M. Arroyo Acosta
Katie Rae Ashley
Evan C. Augsburger
Andrew Christopher Baak
Ryan Bailey
Alexander J. Baker
Abigail Katherine Beiler
Natnail Getachew Belete
Judah Blumbergs
Alex Michael Bollinger
Drew Michael Bollinger
Rebekah Renee Boone
Benjamin J. Breisinger
Naomi  Bronkema
Hannah L. Brubaker
Julian Samuel Graybill Brubaker
Breanna Buckner
Anyi Cai
Lauren Cairns
Kehang Chang
Vanessa Rose Charles
Ting Hon Cheung
Bora Choi
Isabella Breanna Clair
Hadassah Sara Colbert
Isreali David Colon
Annika Christine Cook
Joshua Daniel Davenport
James B. Davidson
Sophia Mei Rong Deibert
Madison Dietrich
Faith E. Dinger
James W. Duncan
John E. Ebaugh
Emma Lindsey Eitzen
Kenni E. Farrar
Nathan T. Flanders
Tsz Wing Fong
Maia Garber
Marshall Q. Gehman
Trenton A. Good
Collin T. Green
Marc Anthony Hall II
Nathaniel J. Harnish
Kathryn Hernquist
Faith Hershey
Alexandra B. Hill
Ruohan Hu
Cody Hurst
Joshua D.S. Imhof
Anna Elizabeth Jackson
Victoria Estelle Jarvis
Nathanael Jean-Philippe
Lucas Curt Jemison
Alexis Michelle Jones
Mariah Morgan Kaltenstein
Hyunwoo Kang
Erin Melissa Kauffman
Kyle J. Kerr
Kaden Kieffer
Ryan Kindelberger
Abigail M. King
Jack Daniel Kintigh
Josiah Curtis Kratz
Ivan Kuliashou
Alexa R. Kurtz
Rebecca Ann Lauver
Cheuk Lam Law
Emily Adeline Leaman
Kara Marie Leaman
Tsz Ching Lee
Heather Rose Leiby
Jiayi Grace Li
Wei Lin
Yang Liu
Qiaodan Lou
Alex Yaniel Malave Rodriguez
Seth Aaron Thomas Mann
Holly Gabrielle Martin
Sophia Martin
Madeline Hope Mast
Michael McAnany
Katherine McCoy
Madison Marie Monschein
Elijah Montanez
Jared David Mosteller
Victor Muhagachi
Su Youn Na
Jeremy Newswanger
Duc Tri Nguyen
Khai Mac Nguyen
Michael O'Brien
Sanghyun Park
Madison Victoria Peck
Emily Caris Peifer
Kate Elizabeth Phillips
Ezra Prescott
Noelle Rae Price
Damyan Zachary Reserve
Kyle D. Richards
Beardsley Rimpel
Keven Rios
Nelson Andy Rivera
Raven Rita Rodriguez
Briana Chantel Romero
Charles H. Ross
Sarah Rundle
Brian Sanvicente
Alison Sauder
Jeremy Dean Sauder
Changyu Shi
Isaac T. Sommers
Rachel Joy Steckbeck
Monica Erin Steffy
Rachel Stone
Benjamin Robert Stutzman
Chenxuan Sun
Sarah Taylor
Tatyana Anita Taylor
Edna E. Tesfaye
Vaughn Halsey Thompson
Obse M. Tolla
Ky An Tran
Luke Jeremiah Trimble
Madeleine Ruth Trompeter
Malena Tyson
Rajen Upreti
Nguyen Thao Van
Thuy Tien Ho Van
Stephanie Alizz Vazquez
Terrill Jordan Verling
Nicholas Steven Roth Walter
WenYuan Wang
Mingyang Wang
Seth Jaron Weaver
Katelyn Elizabeth Wenger
Lindsey Nicole White
Ekshesh A. Wurwur
Jiawei Xu
Bryce D. Yoder
Lea Quinn Zangari
Jingjing Zhang
Haoyuan Zheng
Linxuan Zhu
Siwei Zhu
Xinlei Zhu