Posted
Class Dedication and Commencement Speakers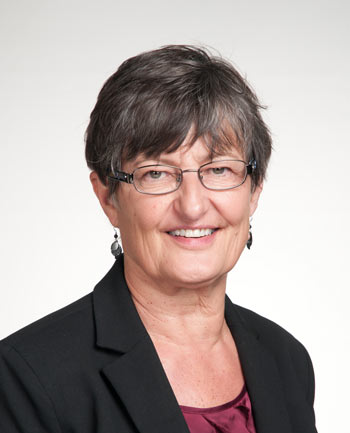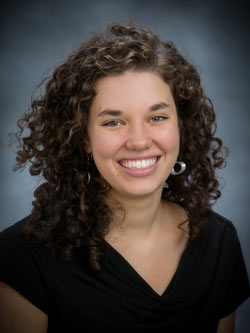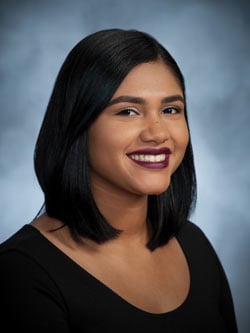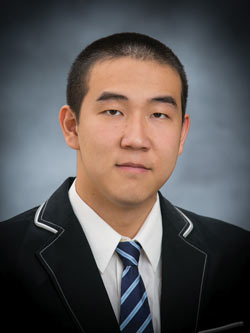 Class of 2017 Graduates 150
Elaine Moyer, senior director with Mennonite Education Agency, delivered the commencement address to the Lancaster Mennonite High School Class of 2017 on Saturday, June 3, in the Weaver Auditorium of the Calvin & Janet High Fine Arts Center, Lancaster Campus, 2176 Lincoln Highway East, Lancaster.  The class of 2017 is the school's 75th graduating class.
Moyer, a leader in public and Mennonite education from junior high through the university level, served as head of school at Christopher Dock Mennonite High School for twenty years and as assistant professor at Bluffton University for almost seven years.
In her work with MEA, Moyer's role is to support, network and amplify the work of boards, administrators and faculty of MEA institutions serving early childhood through seminary. She recently served as an advisor to Lancaster Mennonite's Superintendent Search Committee that successfully culminated with Pamela Tieszen succeeding retiring superintendent J. Richard Thomas in January 2017. Moyer also supervises the MEA accreditation process that recently renewed the accreditation of Lancaster Mennonite School. She will speak on "What Lies Within."
Commencement was preceded by a Senior Class Dedication service Friday night, June 2, in the same location. The three student speakers were: Maya Katherine Dula, daughter of Andrew and Michelle Dula, Lancaster (Landis Homes Art Purchase Award); Jialiang "Tim" Zhang, son of Junfeng Zhang and Ling Wei, Shijiazhuang, Hebei, China (Science Department Award, Presidential Academic Fitness Award); and Larice Mejia, daughter of Elixandra Bilbao, Lancaster (Peacemaking and Service Award).
The class motto was "What lies behind us and what lies before us are tiny matters compared to what lies within us," and the class verse is "More than that, we rejoice in our sufferings, knowing that suffering produces endurance, and endurance produces character, and character produces hope, and hope does not put us to shame, because God's love has been poured into our hearts through the Holy Spirit who has been given to us." (Romans 5:3-5 NRSV)
The Class of 2017 was led by Emily Shay Stevens, president; Zijun "Julie" Zhao, vice president; Julia Anne Wilson, secretary; Jazleen Jones, secretary, and Veronica Maria Lopez, treasurer.
Coming soon: a drone video of the class forming a "17" on the lawn and then forming a circle for the traditional hat toss.
Other Graduates of the Class of 2017
Jose Lucas Abarza Aguilar, Peniel Tilahun Abebe, Tianna Rose Abel, Thomas  Abraham, Mark D. Alcantara, Ethan David Alderman, Firaol  Amente, Alyssa Bailey, Naomi M. Barbosa, Benjamin Barley, Breanna Joy Beers, Ethan Anthony Beiler, Heather Faye Beiler, MacKenzi Leigh Bowman, Avery Briguglio, Mackenzie Paige Brubaker, Ezra James Buckwalter, Alexandra Joy Butz, Dylan Campbell, Chen Cao, Benjamin D. Coryell, Nicholas M. Cruz, Melanie Rowe Delduco, Maya Katherine Dula, Linh  Duong, Wadolo  Erjabo, Ezana Evans, Michaela Elizabeth Funk, Kevin Gaceru, Tinsae  Gebeyaw, Ethan James Gingrich, Charlie Graham Gish, Joel Samuel Gish Jr., Jordan Clair Graybill.
Weifeng Han, Muyan Hao, Sara Lexis Harmer, Sarah Róise Hartman, Chengcheng He, Kevin Courtland Hoopes, Xinyi  Huang, Emily Marie Hunter, Udit Jain, Belosan Wubishet Jekale, Jazleen J. S. Jones, Moon Jung  Kang, Paige Jonique Keener, Ajanae Nicole Kelley, Ahmed Khilo, Kyunghyun Kim, Seungeun Kim, Seunghwan Kim, Cassidy Mara King, Sarah Elizabeth Knox, Hannah Maryna Kratz, Benjamin R. Kreider, Alexis N. Kurtz, Joey Tsz Ying Lam, Xueyi Li, Yang Li, Zhiyuan Li, Veronica Marie Lopez, Abigail Paige Macauley, Nevin Quinn Maloles-Rutter, Britani Lynn Marks, Chris Jeffrey Martin, Ian Roth Martin, Conner Hayden McCall, Jennifer Leigh McMichael, Ashley Marie McNeil, Justice Denée McNeil, Keke Mealing, Larice Mejia, Vedeline Mejuste, Benjamin Isaac Millar, Peter Samuel Millar, Janelle Marie Miller, Grace Matilda Moore, Abigail Rose Mosemann.
Alyssa Jewell Nafziger, Jeaninah Ephrance Namukwana, Fergal Liam O'Sullivan, Maria Belen Osuna Lopez, Yongyu Ou, Yinyin  Pan, Sooyeon Park, Nathan Thomas Pauls, Christopher Pautler, Adam Michael Peachey, Andres Peréz, Tram Phan, Trong The Phan, Alexandria Lee Pilotti, Emma Kristine Pirrung, Janell Ruth Preheim, Jillian Preniczky, Hanna  Pronina, Stephon Pugh, Madison L. Ream, Adam M. Reed, Shelby Kay Replogle, Lydmarie I. Rodriguez, Brandon Roe, Brock Dagan Rohrer, Richard Alexander Rosas Jr., Hope Rachel Rutter, Jaiden M. Sanchez, Kayla Marie Sauder, Matthew A. Schnupp, Elleana  Sensenig, Keturah Rose Shuman, Geonhoo  Son, Erin Nicole Spangler, Timothy  Stefanosky, Emily Shay Stevens, Evan Bryce Stewart, B. Grace Stillman, Natalie Grace Stoltzfus, Kaitlyn  Stone, Devin Adam Summers, Cameron Josef Sydorko.
Shuyuan Tan, Javan Anthony Terry, Maria I. Trevino, William Charles Trout, Rebekah Quinn Umble, Olivia Sara Umstead, Joe Andy Vera Morales, Wanli Wang, Yunqi  Wang, William Wanner, Kyra M. Washington, William R. Wheaton, Leonard L. White Thomas, Kathryn G. Will, Julia Anne Wilson, Victoria Anne Wilson, Gillian Wismer, Cheuk Chun  Wong, Kyung Seob  Woo, Jiaxin Wu, Jenet  Wurwur, Xin Xia, Austin G. Yoder, Jialiang  Zhang, Kaixiang  Zhang, Zijun Zhao, Ran  Zheng, Wanyue Zhu, Zhantao  Zong.