Posted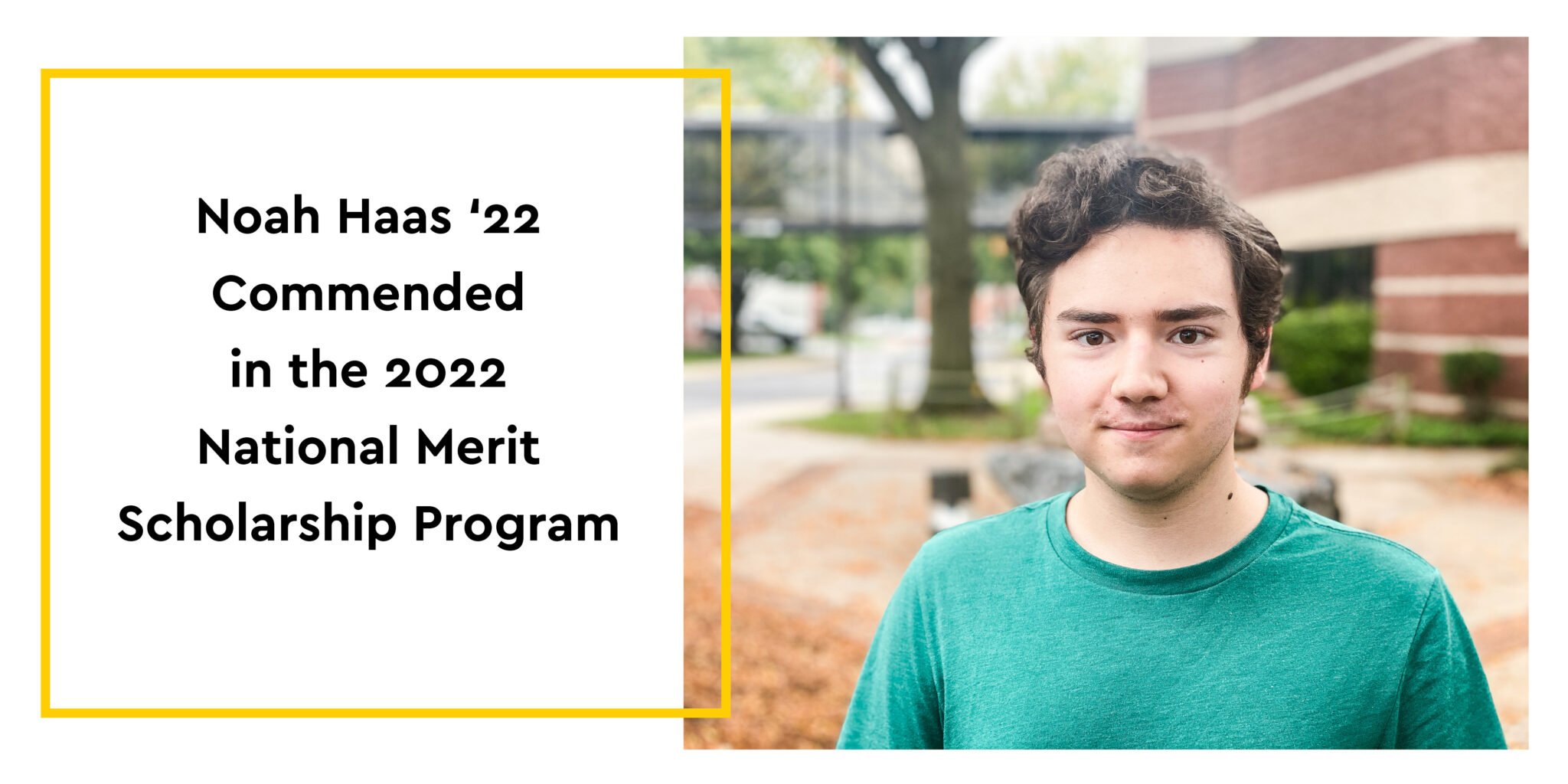 It was announced that Lancaster Mennonite senior, Noah Haas, has been named a Commended Student in the 2022 National Merit Scholarship Program. A Letter of Commendation from Lancaster Mennonite School and National Merit Scholarship Corporation (NMSC), which conducts the program, was presented to this scholastically talented senior on Friday, October 1, 2021.
This year about 34,000 Commended Students throughout the nation are being recognized for their exceptional academic promise. Although they will not continue in the 2022 competition for National Merit Scholarship awards, Commended Students placed among the top 50,000 students who entered the 2022 competition by taking the 2020 Preliminary SAT/National Merit Scholarship Qualifying Test (PSAT/NMSQT).
"Those being named Commended Students have demonstrated outstanding potential academic success," commented a spokesperson for NMSC. "These students represent a valuable national resource; recognizing their accomplishments, as well as the key role their schools play in their academic development, is vital to the advancement of educational excellence in our nation. We hope that this recognition will help broaden their educational opportunities and encourage them as they continue their pursuit of academic success."
"Noah is a very gifted student and we are thankful that he is a part of the LM student body. We celebrate this academic accomplishment with him!", Kirk Benner, LMH Assistant Principal and Director of Counseling.
"Noah's academic achievements are impressive. He demonstrates the fruitfulness of Christ-centered, quality education, and purposeful nurturing of excellence and character development. I am so happy for Noah. I look forward to how he will continue to apply his education, personal responsibility and agency to impact the world around him. Well done Noah!," Dr. Michael Badriaki, LMH Principal.
Lancaster Mennonite is a comprehensive, holistic PreK-12 school with a goal to support and challenge students of diverse abilities and interests to be all they can be within an academic environment.