Posted

LM faculty, staff, students, teachers, loved ones and community members will participate in a "drive-through" drop-in celebration to honor faculty and staff who are retiring or departing from long-term service at Lancaster Mennonite School.
Persons will offer words, cards, gifts of affirmation and thanks for the MANY years of service and contributions given to the LM community by these amazing individuals. It is a chance to honor and celebrate them and wish them well for what is next!
The following faculty and staff will be honored: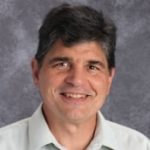 Paul Brubaker – LMH Photography Teacher – 30 years
Paul has made a lasting impact on many photography students over his years at LM, many of whom have gone on to successful careers in photography. Paul has not only modeled artistic passion and skill, but a deep interest and care for students. He devoted time and attention to learn the story of each student and build community within the classroom. Paul is a deep listener, a thoughtful instructor, and a caring friend. He will be missed at LM.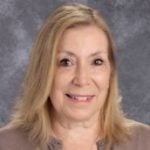 Kathy Ciaccia – LMH Art Teacher – 22 years
Kathy has served as the art teacher at LMS for 22 years. It is evident that she is almost as passionate about art as she is about serving her students. Every year she encouraged students to enter the Landis Homes art contest where Landis Homes selects and purchases one piece of artwork honoring senior LM art students. The Scholastic Art Show is a national art show that students participate in annually. During this time the art students also participate locally in the Lancaster County Young Artist Show. Kathy's creativity, care and ability to help students flourish in their artistic endeavors will be missed.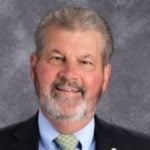 John Denlinger – Director of Church Relations & Advancement Associate – 8 years
John has worn many hats in his 8 years at LM, such as Church Relations Director for LM. He built a network of relationships with alumni and friends of the school. His passion for athletics and establishing Blazer Nation honored many of the historic teams at LM.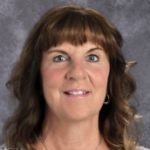 Kathleen Engle – LMH English Teacher – 20 years
Kathy was hired by LM when LMMS began in 2000, so she was a "charter member" of the LMMS faculty. She was instrumental in helping to establish LMMS. She taught 8th grade Language Arts and ran a middle school club to produce a newspaper, The Tributary. Kathy also planned and led a popular high school mini-course to Boston for a number of years. She and her husband, Charles, have donated quite a lot to the LM community over the years.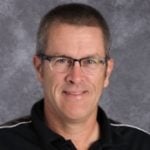 Geoffrey Groff – LMH & New Danville Physical Education Teacher – 32 years
Geoff has served the Lancaster Mennonite community as a dedicated teacher and coach for many years. Through the years he coached boys varsity basketball, girls JV soccer and assisted with the golf team. He is known for his flexibility and his humor. He connected with many different students and was especially compassionate to kids in difficult situations and was respected by many students. His colleagues enjoyed teaching with him and, because Geoff is an avid reader, enjoyed many conversations about many things.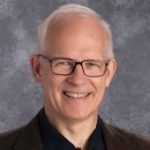 Marlin Groff – CFO – total 32 years
Marlin served for 30 years at LM as CFO. His management included food service, maintenance and business office services. Marlin's love for LM is evident through the many building projects, campus transitions and standard of care of facilities.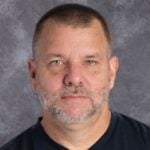 Brent Hartzler – LMH Spanish teacher – 22 years
Brent shared his love of the Spanish language and Argentinian culture with his students. His personal connections with Argentina gave students the opportunity to travel to Argentina and experience life there as well as to host Argentinian guests. Some of his students were inspired to become teachers. Known as "Hartzler" to many students, his interactions always felt authentic and he always had a maté drink to share. He also involved himself in the lives of students as he coached the bowling team, girls tennis, and soccer in past years Brent enjoys spending time with his children and grandchildren, shearing sheep, and working on his farm.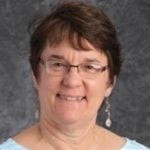 Edie Hess – New Danville Administrative Assistant – 34 years
Edie has served as the administrative assistant at the New Danville campus for 34 years, but as part of the larger LM system she has served as a lead for assisting other administrative assistants. Edie is often found going above and beyond serving New Danville families and staff. Her welcoming smiling as you enter campus daily will be missed!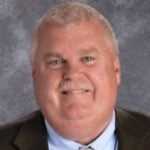 Elvin Kennel – LMH Principal –10 years
Elvin has served the Lancaster Campus as Principal the last 10 years. He demonstrated a passion for helping students succeed in the classroom and with school co-curricular activities. He built strong relationships with colleagues, parents and students. Elvin understood the importance of collaboration and using a restorative approach when dealing with others. Elvin played an integral role on the administrative team as he helped to navigate through many changes the last number of years. His humor, joy, and kindhearted spirit always enabled him to connect really well with the LM students and faculty.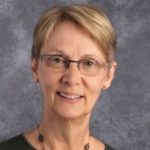 Marian Severson – New Danville Kindergarten Aide – 7 years
Marian has been at New Danville for seven years in the Kindergarten aide role, and as a recess aide and before school care aide. Her kind and gentle spirit, and willingness to help with any task, has been a blessing to the Kindergarten teachers she has worked with and to the many Kindergarten students whom she has loved so well.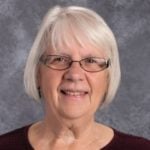 Dottie Weber – Director of Food Services, LMH Family & Consumer Sciences Teacher – 40 years
Dottie has served for 40 years as a family consumer science teacher, senior class advisor, food service director and banquet coordinator. Her relationships with students, faculty and staff over the years have been a touchpoint for many LM alumni. Thursday cookies are one of the student favorites that will be missed.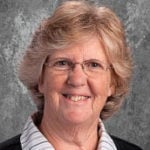 Nancy Witmer – Transportation Assistant & Bus Driver – 22 years
Nancy has been in the transportation department for Kraybill Mennonite and Lancaster Mennonite schools for the past 22 years. Nancy has done it all in the transportation department from am/pm pick up and drop offs, field trips, scheduling and even training new drivers. Through her many years of driving Nancy has been the smiling face greeting students as they went from wide-eyed kindergarteners to responsible young adults. We are thankful for Nancy's many years of safe driving.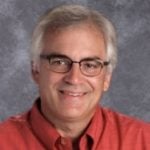 Timothy Yoder – LMH History Teacher – 31 years
Tim has served as a Bible and Social Studies teacher for 31 years. He was also the Student Council Advisor and more recently, International Student Association (ISA) advisor. His love of interaction, both through teaching and informal conversations with students was evident in his strong support of student extracurriculars, attending many music, drama and athletic events. His attendance at these events was noticed and appreciated.