Posted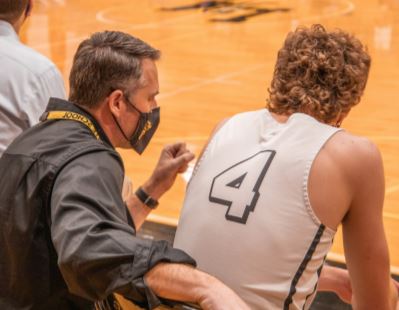 Photo Caption: Mr. Buckwalter with Cole Fisher '21
SETH BUCKWALTER '97 stands as a pillar of the LM community, serving not only as a biology and chemistry teacher, but as the head coach for LM's Boys' Varsity Basketball team.
A devoted Christian, he enjoys incorporating faith, leadership, and work ethic into his coaching and his teaching, in the unique way Christ-centered schools like Lancaster Mennonite can offer.
Mr. Buckwalter believes that coaching from a faith-based perspective completely changes the goal of athletics. "To me the goal of athletics is to take our God given gifts and use them as a form of worship. When that is done, God will be glorified through our play," he elaborates. To reflect these values, Seth teaches his team to be humble players who are passionate about playing with excellence, and to understand how their actions affect those around them. The LM coaching staff also leads group devotionals before every practice, and team prayers before and after every game.
This commitment to developing strong student athletes who seek Jesus wholeheartedly has led to many successes for LM's Boys' Varsity Basketball team. This year, the team won the District 3 Class 2A championship in an exciting home game – their first since 1997, and their second championship win overall! Each year, an average of 6 of the players also receive scholar athlete honors in the Lancaster-Lebanon League including all section team, section Player of the Year, allacademic team, and all defensive team.
Seth also works to cultivate his students' leadership skills. He serves as the faculty advisor for the school's chapter of the Fellowship of Christian Athletes.
For Seth, "The most enjoyable thing about my work is getting to walk with my students for a short part of their life journey."
Mr. Buckwalter works hard with his students, encouraging them to grow in all aspects of their lives – academics, athletics, and their Christian walk – and he does not exempt himself.
Mr. Buckwalter, and all of our teachers and coaches, are the reason that Lancaster Mennonite is able to support our students in changing the world.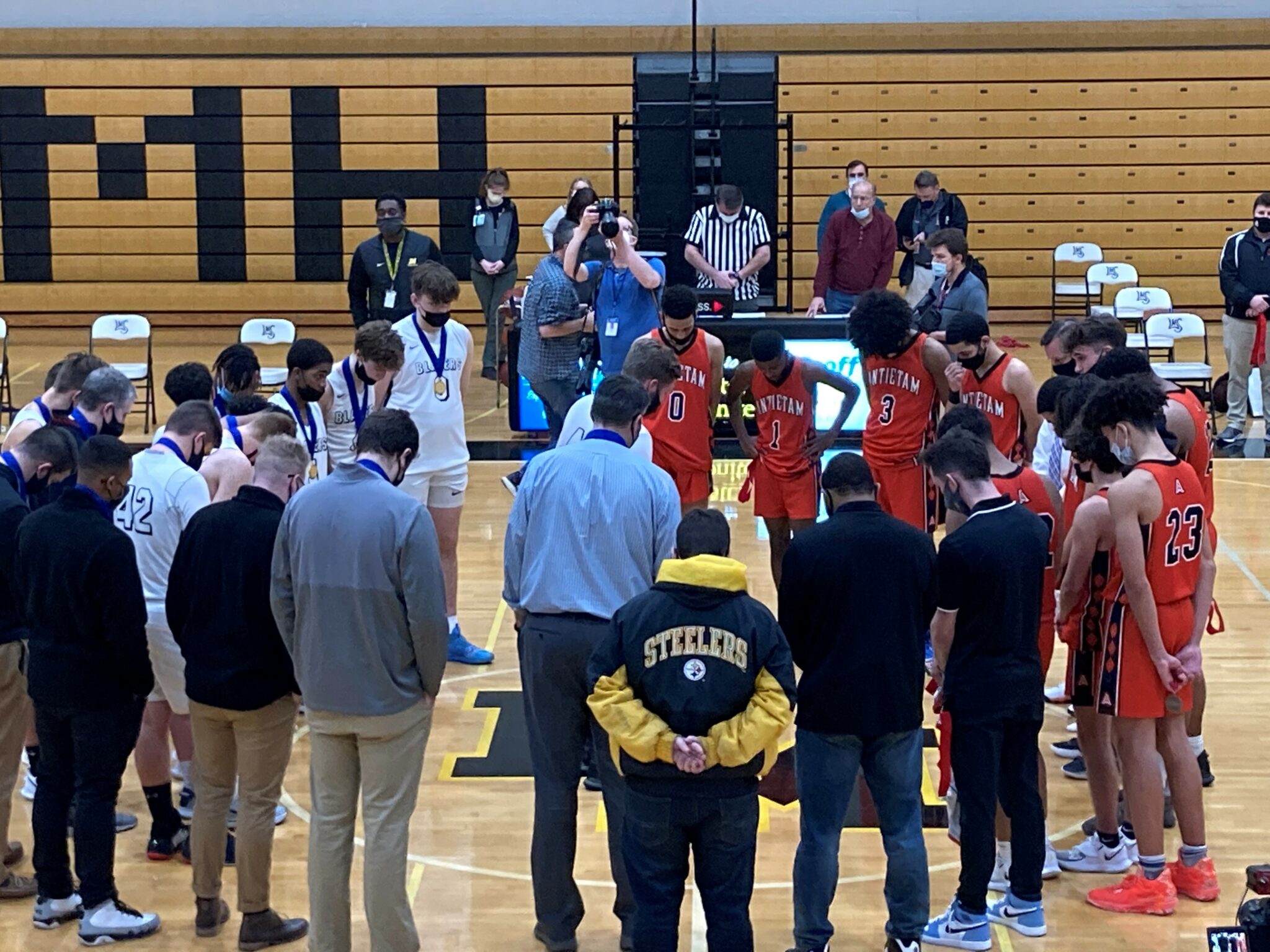 Mr. Buckwalter and Boys Basketball Team Praying with opponents before a game.