Posted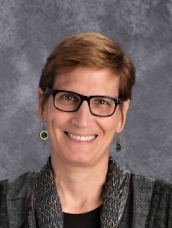 The Lancaster Mennonite School Board of Directors has received, with sincere regret, the resignation of LM Superintendent, Dr. Pam Tieszen. Pam is looking forward to living closer to her family and has accepted the position of Vice President of Advancement at Bethel College in Kansas. She will continue to serve at LM until the end of the current semester, January 14, 2022 and will then relocate.
Under Pam's leadership the past five years, LM has made many strategic achievements which have strengthened the school. This past year our enrollment increased, and we are well prepared for the campus unification in the fall of 2022. Pam has put into place an exceptionally talented Administrative Team and the school is positioned for continued growth. Her passion and commitment to Anabaptist values and excellence in education will be sincerely missed.
Pam shares, "Lancaster Mennonite School has been an experience of exponential growth for me personally and professionally. I will miss LM, but I look forward to being near my family. I'm grateful beyond words for the opportunity to serve LM the past 5 years. I'm grateful for your encouragement, investment and engagement, and will watch with anticipation to see LM continue to move forward into a bright future." 
The board plans to name an Intentional Interim in the near future and will also begin a search process for a new Superintendent. On behalf of the board, I want to express our gratitude for the invaluable contributions and wisdom that Pam brought to this season at Lancaster Mennonite School.
If you have any questions or concerns, feel free to reach out to me and any members of the Board.