Posted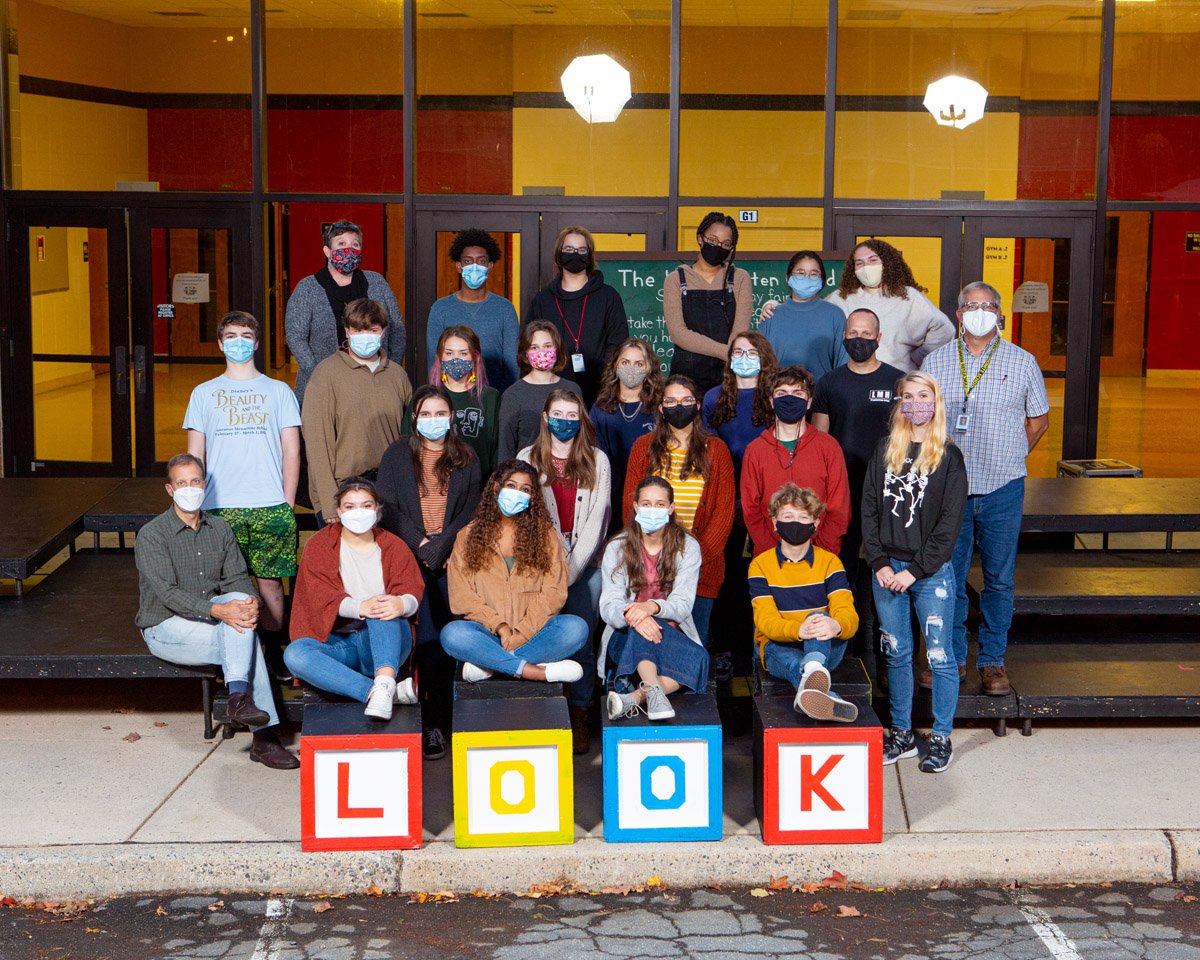 Lancaster Mennonite High School performed their fall play outdoors, in front of Gym A on October 15-18, as they adapted to COVID constraints to be able to still put on a fall drama production. Attendees were able to bring their own supper or snacks and enjoy a picnic on the lawn during the performance. Social distancing and mask wearing was required throughout the event.
The play  "All I Really Need to Know I Learned In Kindergarten"  is based on some of Robert Fulghum's  best selling books.   
The cast included these students: Isabella Astuto, Sarah Baak, Miranda Beidler, Josiah Esch, Megan Esch, Cece Heininger, Ryan Kimbark, Carter Palmer, Kayla Risser, Laura Rosario, Rebecca Stoltzfus, and Noelle Stringer.
The student staff included: Abby Greenleaf, Leilani Krady and Alana Stoltzfus as Stage Managers, Daniel Bekele and Nate Martin as Tech Crew, Ellis Weaver-Kreider as Sound Engineer, Kayla Risser and Greta Shumaker as Paint Crew, Ella Brandt and Greta Shumaker as Props, and Alissa Maldonado as Make Up. 
"The show was funny, insightful and heartwarming as it took a look at what is profound in everyday life.  This tightly woven stage adaptation was an evening of theatrical storytelling that utilized a revue format, with monologues, dialogues and multiple voice narration.  The many delightful stories featured colorful characters such as: a shy little boy who insists on playing the pig in his class production of Cinderella and steals the show; a man whose dream of flying carries him 11,000 feet over Los Angeles in an aluminum lawn chair lifted by 45 helium filled surplus weather balloons; a mother of the bride who brilliantly orchestrates the perfect wedding until the bowling ball of fate rolls down the aisle; and a modern day Greek philosopher who finds the meaning of life in a piece of broken motorcycle mirror from WWII.  These stories and  many others were about all of us and celebrate our very existence, from the whimsy of childhood to the wisdom of old age."    
Congrats to the cast and crew for being flexible to put on the play during this time of COVID, you all did a great job!
Thank you Paul Jacobs Photography!