Posted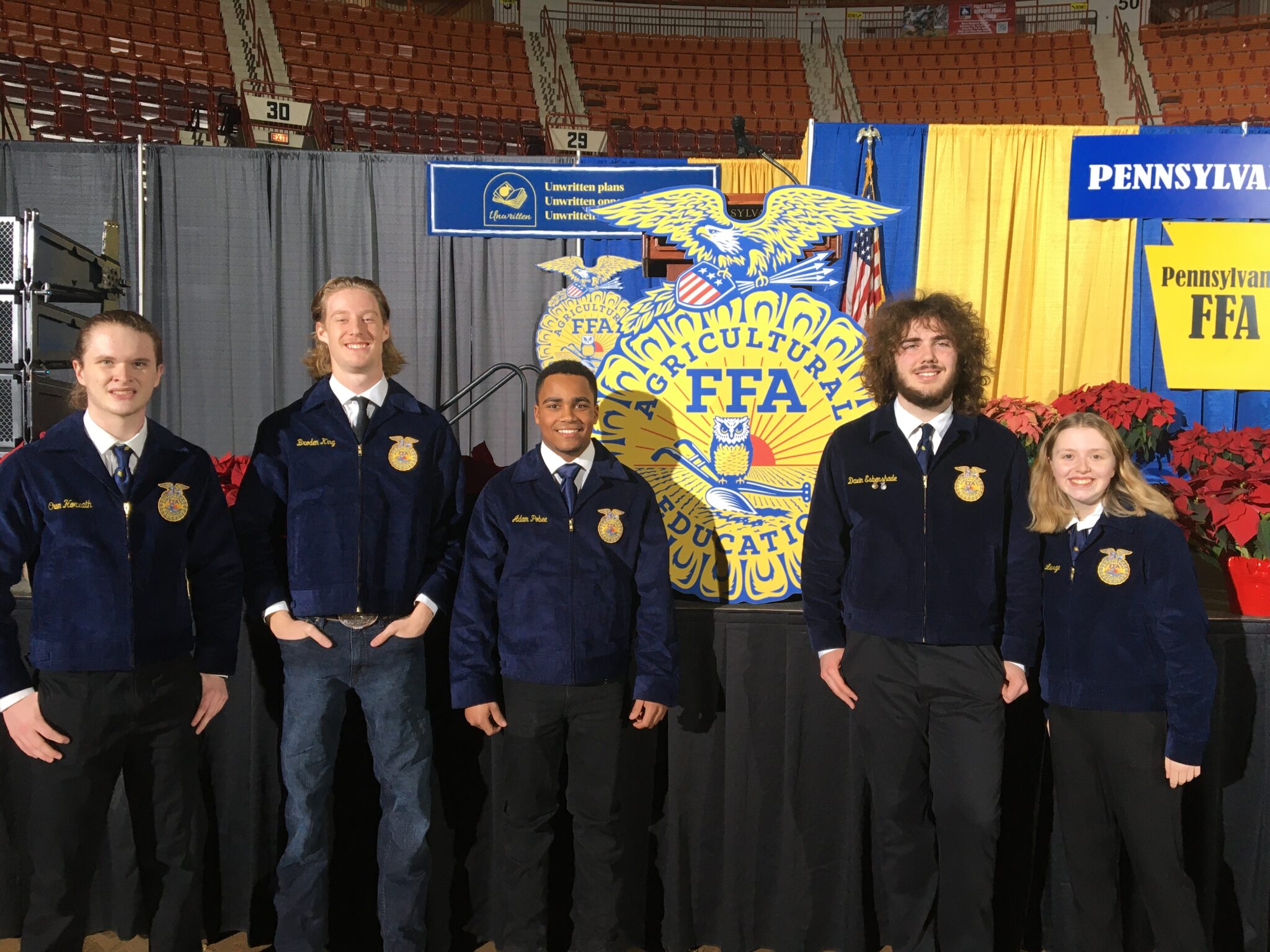 Several Lancaster Mennonite students had the opportunity to spend time at the Pennsylvania Farm Show this month. Five of LM's FFA seniors received Keystone Degrees, which is the highest award at the state level. The members who earned Keystones are Davin Esbenshade, Owen Horvath, Broden King, Addison Large, and Adam Pobee.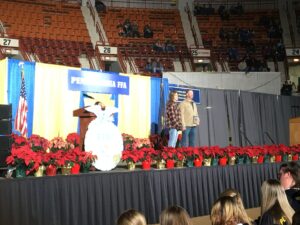 LM Parents, Nolan and Nori King were also given the Distinguished Family of Agriculture Award. This award was established to recognize those families with multiple generations involved in agriculture and FFA. The Kings are parents to four Lancaster Mennonite Alumni, Cierra '15, Cassidy '17, Chloe '19, and Sheyenne '21. Their son, Broden King, is a senior this year as well. The members of the King family have been active members of the FFA Club throughout their time at LM. Congratulations to all the FFA award winners!
In addition to an FFA Club, Lancaster Mennonite offers agricultural courses including Ag Business, Power Tech, Construction Tech, and Environmental Science taught by Ryan King. This is just one of the ways we integrate STEAM (Science, Technology, Engineering, Art, and Math) into our curriculum.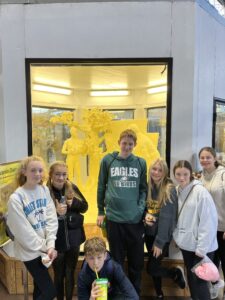 Experiential learning is also an important part of the LM student experience. Galen Sauder, LM Experiential Learning Coordinator, took a group of middle school students to experience the farm show as well. They enjoyed experiencing what the agricultural industry has to offer.