Posted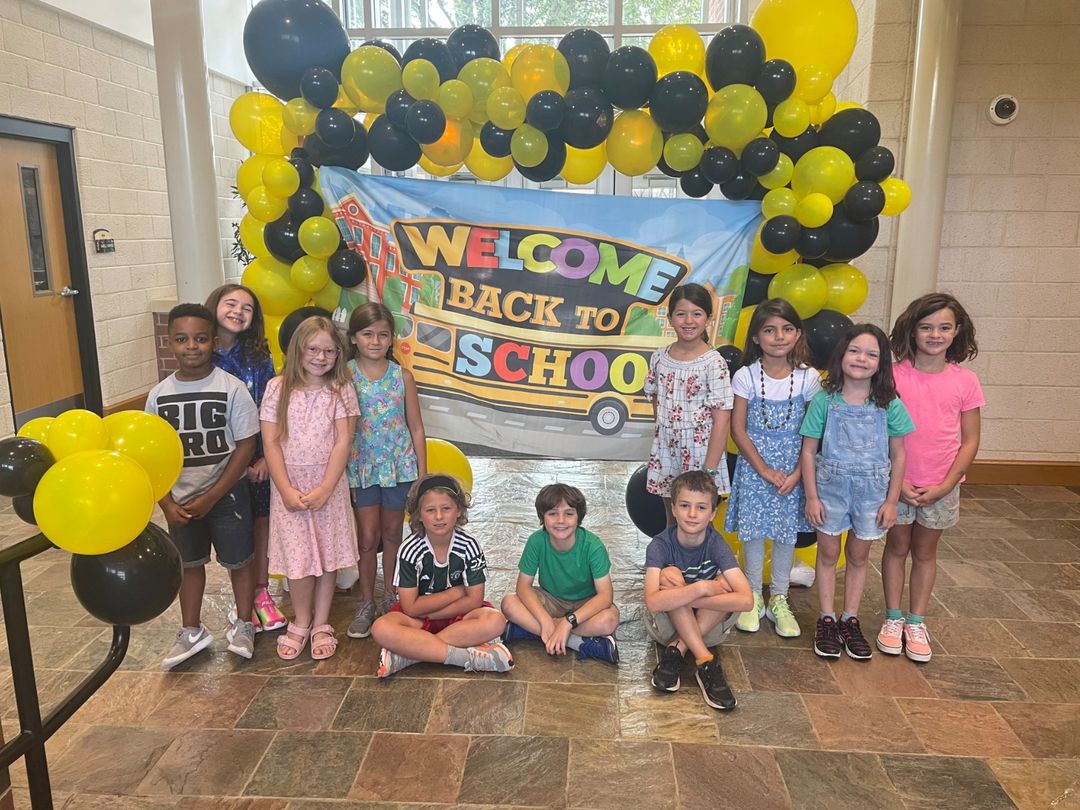 We had a great first week beginning our 2023-24 school year! It was wonderful to welcome new and returning PreK-12 grade students and families on campus – there was really positive, exciting energy. We were covered in prayer as we started the year, and could feel God's presence in the excitement as well as the safe start to the year.
On Tuesday, elementary students (PreK-4th grade) were greeted with a balloon archway and our caring faculty and staff, and then started their days with circle time in each of their classrooms before moving on to other subject areas and activities. Middle school students were welcomed by kind sidewalk chalk messages and their teachers in their classrooms, and then delved into their schedules and class expectations. High school students connected with friends in the halls, greeted teachers, and started the day developing classroom covenants and mutual expectations, learning about their course syllabus, and having their first chapel of the year with Superintendent, Dr. Michael Badriaki. He shared about the theme verse and our scriptural verses this year from Jesus's sermon on the Mount, The Beatitudes in Matthew 5:1-12, and also of God's love as described in the book of John.
As the week went on students continued to explore all their classes, meet all their teachers, make more connections with classmates and build friendship, and participate in activities like Middle School Service, choir, sports, art, play on the playground, explore the campus garden, and more! Those are only a few snapshots, we know each student and family has many more special stories they could each tell.
We welcome your ongoing prayers for Lancaster Mennonite as we continue on in the school year, and live out our mission of providing a high-quality, Christ-centered education for our students. Enjoy these great photos that are a snapshot from a wonderful start to this year!