Posted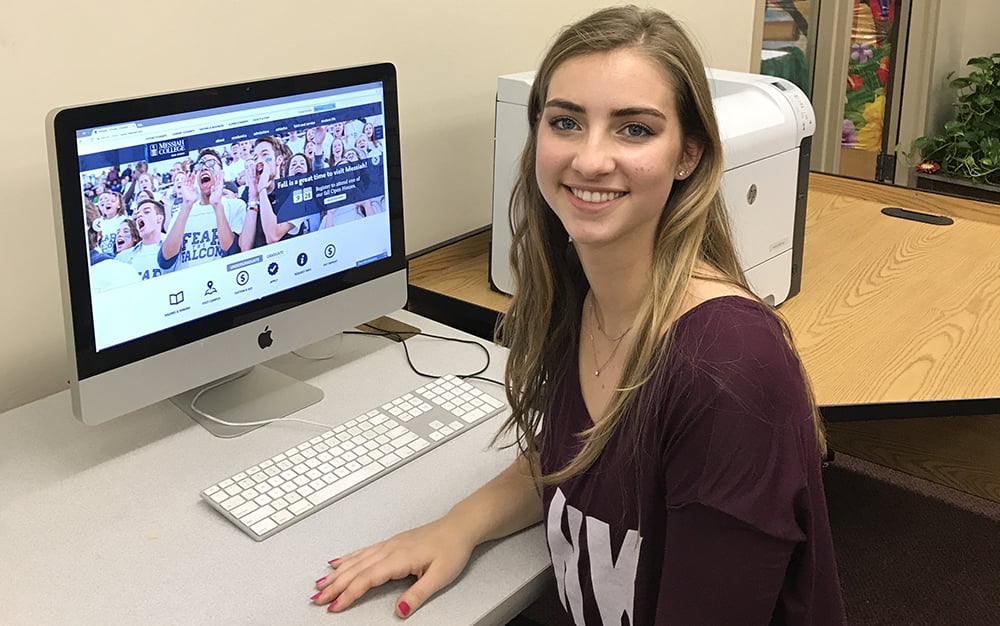 The Hershey Campus of Lancaster Mennonite School is offering dual enrollment options with Messiah College.  A hybrid course is a mix of online and face-to-face learning.
Six hybrid courses are currently available: Introduction to World Literature, Problems in Philosophy, Introduction to Psychology, Music Theory I, Fundamentals of Oral Communication and Fundamentals of Latin I.
With the exception of Latin, all of these courses will be specifically for dual enrollment students. Classes meet face-to-face on Messiah's campus one day per week (50 minutes if the class meets on a Monday, Wednesday or Friday; 75 minutes if the class meets on Tuesday or Thursday) with additional instruction via online.
Senior Morgan Furjanic is currently taking Oral Communications. "This is my third college class, and I think it's great to be able to get a head start on college level classes. I hope it will make me more prepared when I start college."
Hershey Campus English teacher Curry Snell said, "I am excited that my high school students have the option to take classes at Messiah College while at the Hershey Campus. The connection with Messiah gives these students an opportunity to experience college classes that will enrich their learning."
In addition to these hybrid offerings, dual enrollment students have an opportunity to take traditional face-to-face courses on Messiah's main campus during the fall and spring semesters. Students can take a summer class with Messiah during the summer between their sophomore and junior years and between their junior and senior years.
In order to be eligible for dual enrollment, students must be at least 15 years old, demonstrate a cumulative GPA of 3.0 or better, and have completed their sophomore year in high school. Currently, the tuition rate for dual enrollment is $150 per credit hour; students can take a maximum of seven credits per semester at this rate.
The Hershey Campus offers a number of full credit AP Courses, some of which are taught by highly-qualified Hershey teachers and some of which are offered on line:  AP Spanish, AP Physics, AP Calculus, AP Computer Science Principles.  Several full credit AP Courses are offered on line:  AP Biology, AP Chemistry, AP English Language & Composition, AP English Literature & Composition, AP Statistics, AP US History. Four half-credit courses are also available on line:   AP Macroeconomics, AP Microeconomics, AP Psychology, AP US Government & Politics.
The Hershey Campus is working to develop additional partnerships with other colleges and universities.