Posted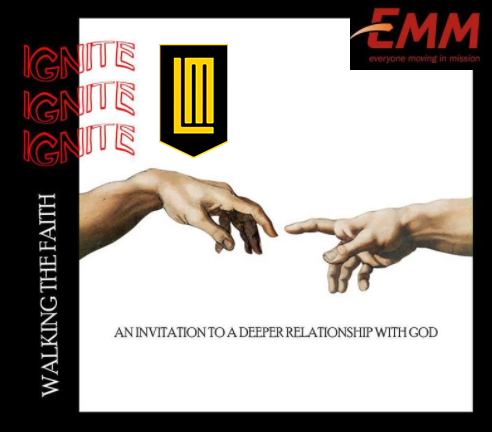 EMM and LMH alumni have partnered together in pioneering a new discipleship program for high schoolers. The program is dubbed Ignite, as the vision is to see high schoolers come alive in their faith, and grow in their understanding of God. Recent LM alumni, Aidan Sommers ('20) and Malise Landes ('19) are working alongside EMM with this program as leaders of Ignite. They have a passion for youth and to see them step into a deeper revelation of who God is and what it means to be a Christian. The program meets every Tuesday and Thursday afternoon from 3:15-4:30pm in Room 103, Rutt Building. Join them next week, on Nov 9th!
Malise Landes is on LMH staff in the Residence Hall, and there is also an EMM staff member who is present at all times of the meeting. You can follow along and learn more from their Instagram (@
ignite.lmh
). They encourage students grades 9-12 to attend and come out!