Posted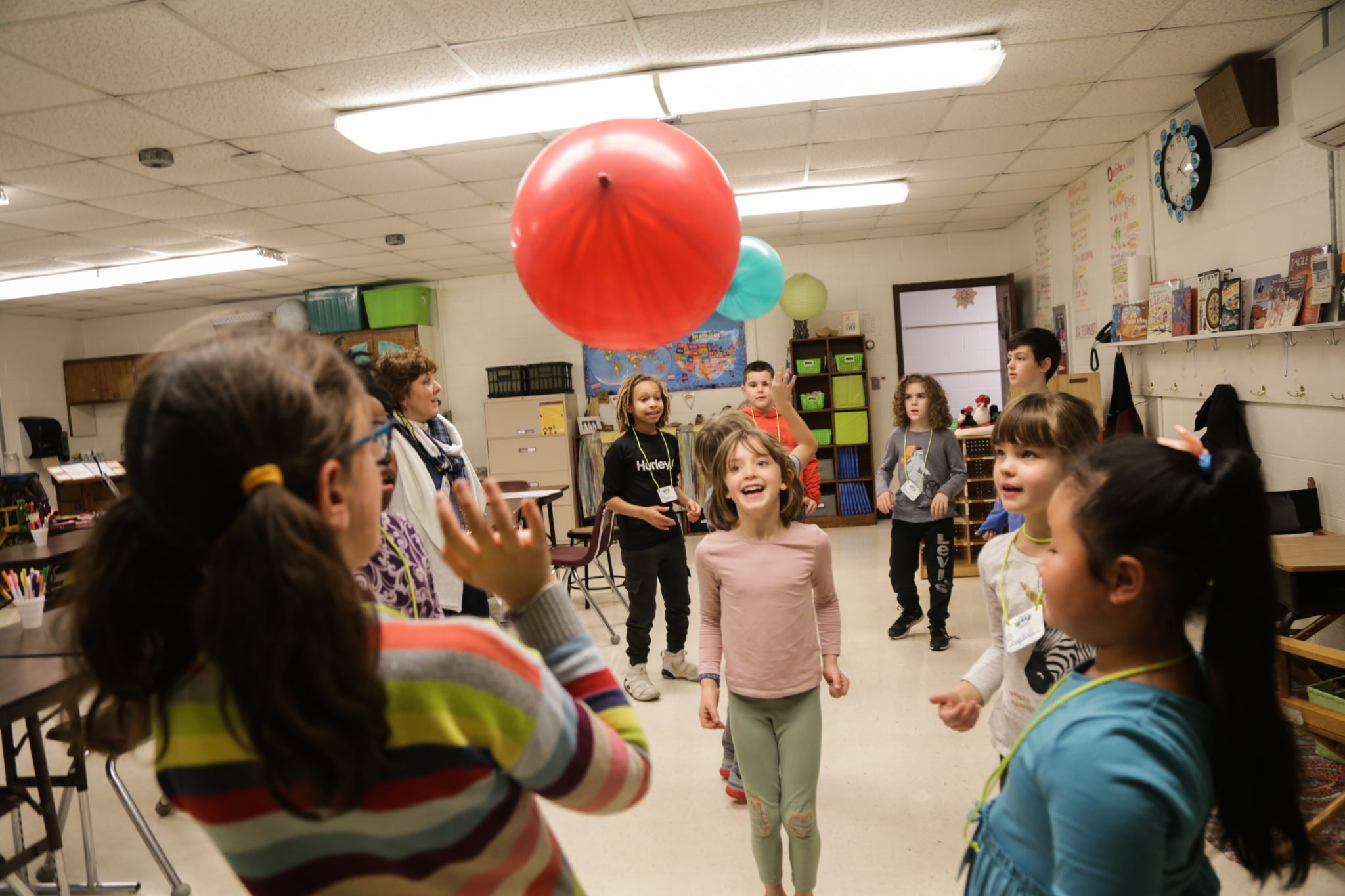 Faculty and parents at LM's New Danville campus are pioneering a new and original language program along with native speaking Spanish tutor and previous LM Spanish teacher, Becky Morales. "¡Jugamos!" meaning, "Let's play!" is just that – a fun, active and powerful way to learn a language.
Señora Morales hails from Puerto Rico and has over 25 years of teaching and tutoring students in Spanish. She is very pleased with the pilot program and shares, "We have such a great group of kids, they all want to be here and are ready to learn – that makes all the difference!"
Every Tuesday and Thursday, 12 committed students in grades 1-5 meet after school to have fun learning Spanish through games, play, the arts, literacy, and faith-based activities! This enrichment program exposes elementary students to basic Spanish language vocabulary and conversational language. The program builds in 3 hours a week of a dual immersion play experience to truly immerse students in fun language learning.
Research shows that the most effective way for children to learn a second language is to start young, when a child's brain is developmentally ready to learn language and to surround them with the language in a natural way, through interactive, conversational means. Interaction with multiple languages also helps children develop greater intercultural understanding – a necessary skill as both Lancaster County and the New Danville Campus of Lancaster Mennonite continues to become more ethnically and linguistically diverse.
Each month at ¡Jugamos! the students will focus their language learning on a different Spanish speaking country or territory and will playfully engage with the games, foods, songs, and cultural traditions of that place.
In January the learners are exploring Puerto Rico, diving into Three Kings Day activities, making empanadas, playing children's games from Puerto Rico and more, all while using and learning the Spanish language. Señora Morales speaks to the learners in Spanish, and helps children translate their own speech into Spanish to build their own speaking and listening skills in the language.
The rest of the school year ¡Jugamos! students will be exploring Colombia, Peru, Spain and Mexico and will get to experience typical music, foods, facts and celebrations from these regions.
"As a Mennonite school, we are passionate about and committed to developing students who are global citizens, committed to one another," says Lindsay Carson, principal of the New Danville Campus of Lancaster Mennonite School. Mrs. Carson adds, "This requires a great deal of intentional building of intercultural competency, anti-racist education, and community-building – all of which can be tackled in part through this play-based language learning program. We are so excited to see the ways this program transforms these learners into more compassionate, culturally-competent individuals."