Posted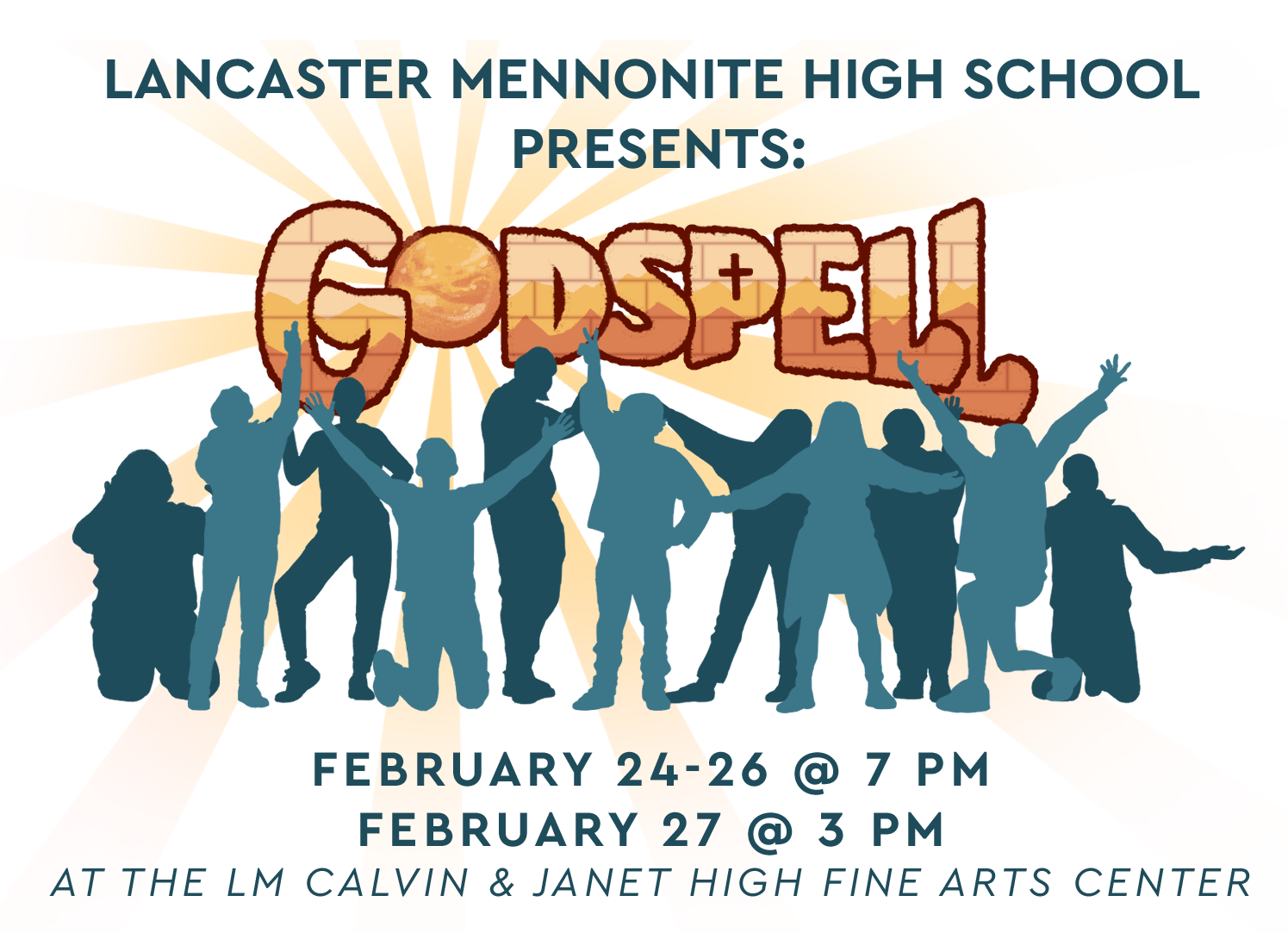 Lancaster Mennonite High School Drama Department Presents The Musical "Godspell".
They will be performing February 24-27, 7:00 p.m. each evening with a 3:00 p.m. matinee on Sunday.
"Godspell" is a modern retelling of the parables and teachings of Jesus.  Starting with baptism, Jesus gathers a group of followers who in turn help him to share his stories with humor, kindness and love using  "a wide variety of games, storytelling techniques and hefty doses of comic timing." An eclectic blend of songs, ranging in style from pop to vaudeville, is employed as the story of Jesus' life moves on and around the stage. Dissolving hauntingly into the Last Supper and the Crucifixion, Jesus' messages of kindness and love come vibrantly to life."
"Boasting a score of toe-tapping songs," with music by Stephen Schwartz (Wicked, Children of Eden), you will find yourself humming along and smiling throughout.  Don't miss this family friendly musical version of the greatest teachings ever taught.
Special thanks to Ilse Ness, LM student for designing the logo!