Posted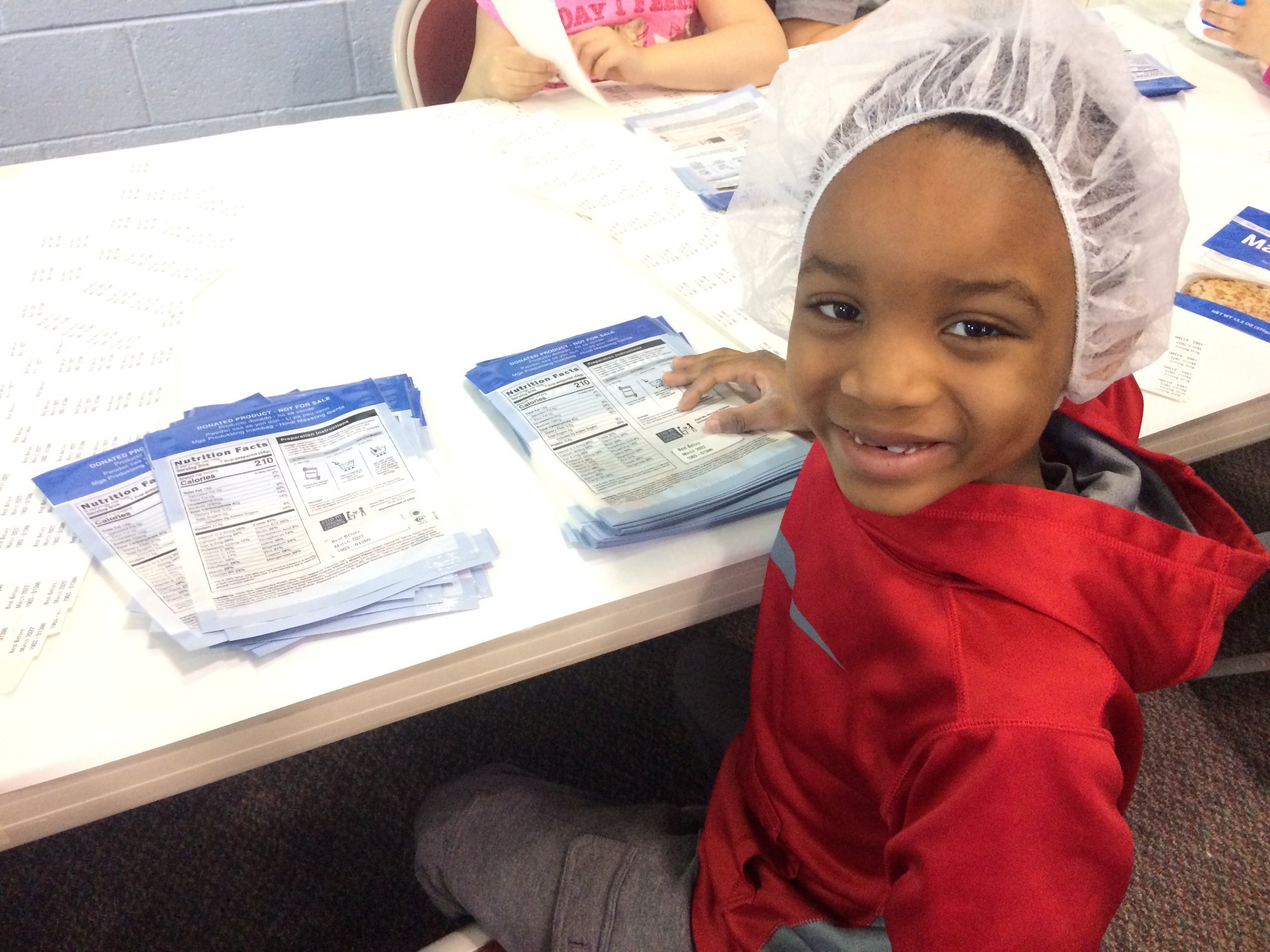 Photo: Kindergartener, Malachi Coty, serves others by helping to pack meals. 
At the end of March, 75 students in grades kindergarten through five from Lancaster Mennonite's New Danville campus spent a day at Willow Street Mennonite Church, packing more than 17,000 meals. The food will be used by service organizations to feed more than 48 children for one year.
New Danville elementary students worked with guiding helpers made up of teachers, Lancaster Mennonite middle schoolers (who usually do service learning at Willow Valley every Friday) and seven Lancaster Mennonite High School students.
They packed nutritious meals to be used as global humanitarian aid to help eliminate undernutrition and hunger while fighting extreme poverty.
This is the fifth year Willow Street Mennonite Church and New Danville have partnered in this project, thanks to a parent connection.
The church also collected food for Lancaster County Council of Churches Food Hub, for which New Danville students brought in canned items.
At the New Danville campus, students participate in service projects and partnerships with service organizations through the year.
Original article on Lancaster Online: https://lancasteronline.com/news/schools/lancaster-mennonite-s-new-danville-campus-students-help-to-pack/article_f1bab4f8-656e-11e9-96b4-7fae83c45bfb.html