Posted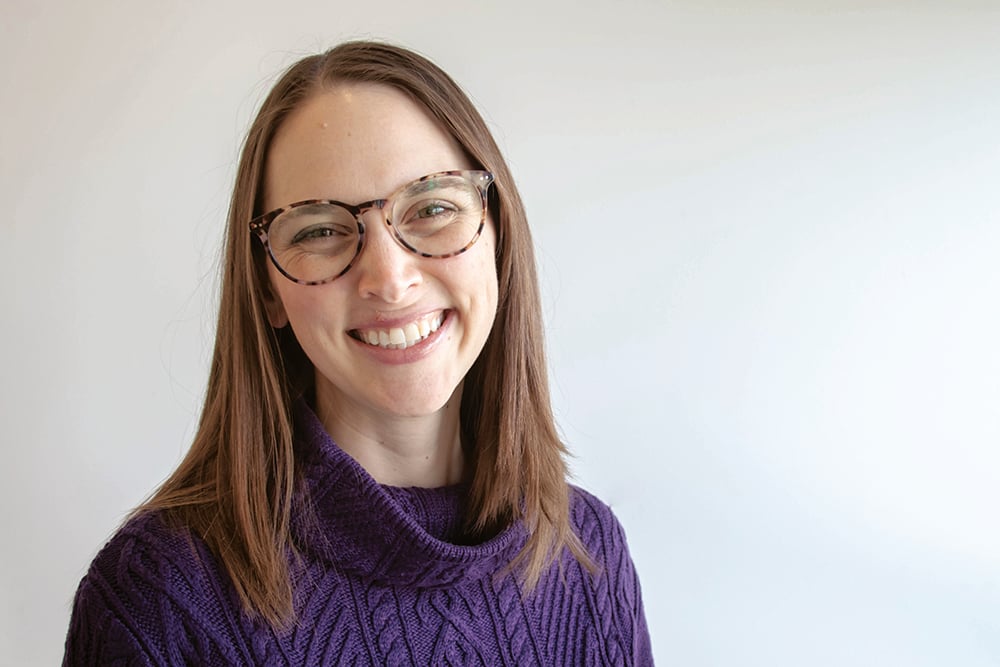 One Village Coffee has a few unique claims to fame. Not just that they're a farmer-owned, ethically-sourced specialty coffee roaster with global distribution, or that they were the first coffee company in the U.S. to implement a compostable, zippered coffee bag; they were also a founding B-Corp and the first coffee company to achieve the certification, in 2007.
The family-run roastery and distributor started in the Hackman family farmhouse over 15 years ago after travels abroad catalyzed a deeper discussion about what a business might look like. "Our family wanted to create a business that had the ability to connect people and make an impact," says President, co-founder, and LM alumna ANDREA (NOLT) HACKMAN '99. "Whether it be larger decisions like the type of roasting machine we utilize, to a purchasing policy that encourages employees to buy local or from minority owned businesses, social and environmental sustainability is in our ethos as a company."
In 2018, One Village Coffee took that commitment a meaningful step further by merging with Shared-X,  an impact farming company based in Peru. Shared-X works with small farmers to increase crop yields and crop quality, resulting in higher incomes for farmers and their communities – and better products for the end-user. "We see ourselves as One Village where we can do more together than we can on our own," says Hackman. "Part of being a village is connecting with others and breaking down barriers of 'us' versus 'them.'" One Village's coffee bags, for example, each include a QR code that, when scanned, provides more information about that particular coffee farm's story.
That collaborative mindset is clearly a central tenet of this growing Souderton, PA-based company, which Hackman attributes in-part to her time at LM: "LM helped provide perspective that there is more to the world than Lancaster County and birthed curiosity in me about other cultures," she says. "I look back at LM and remember it being a safe place. It was non-judgmental. I always felt I could be myself and appreciate that about those formative years in my life. 'Kindness' is a word that sticks out to me when I think about the
people at LM. Kindness goes a long way."
"Be true to yourself. As a leader, when looking at individuals and roles within the company, I continually look at passion and skill." – Andrea Hackman '99
1. Andrea and her father-in-law, Steve Hackman, and Demilson Batista Jr. from Legender Coffees (Brazilian exporter).
2. Team members from COOPAFSI Peru, COMSA Co-op in Honduras, and One Village Coffee. The coffees from Las Damas de San Ignacio (COOPAFSI) and Manos de Mujer (COMSA) are women-producer lots that are key components to One Village's most popular coffee blend, Artist.
All photos in this article provided by One Village Coffee.
 3.' Artist'  – One Village's most popular coffee blend.
 4. One Village Coffee is featured in some Whole Foods Markets as a local producer.