Posted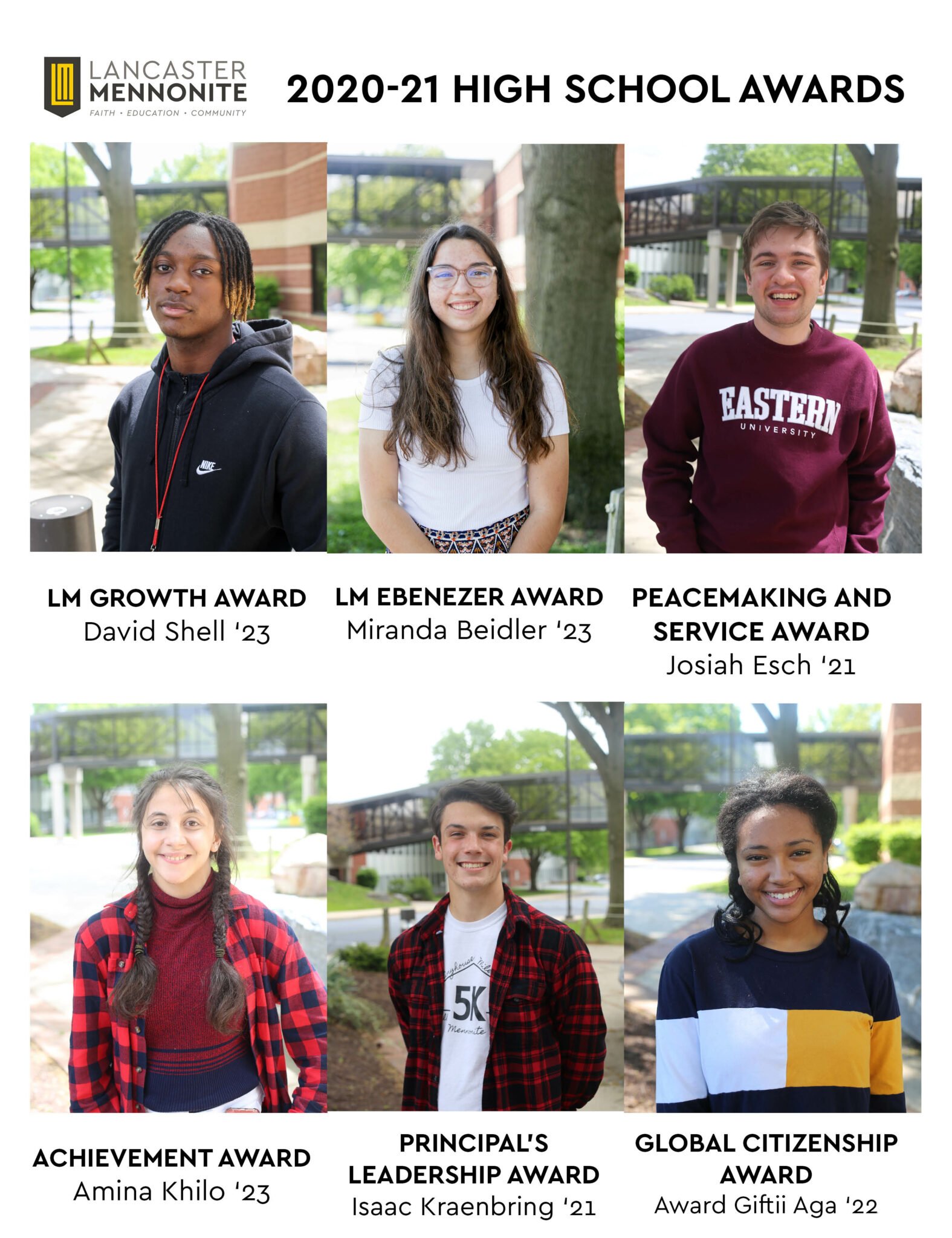 It's an honor to recognize several students every year in a variety of ways. We celebrate each student's accomplishments this year and want to specifically highlight these students who were nominated by teachers to be recognized for their work, character and contributions to LM.
LM Growth Award: David Shell '23
This award is presented to a student who has shown academic improvement and growth since last year or the beginning of this current school year.
LM Ebenezer Award: Miranda Beidler '23
This award is presented to a student in the junior class which is based on academic performance, co-curricular activities and school citizenship.
Peacemaking and Service Award: Josiah Esch '21
This award is presented to a student who through their example and efforts in relating to the school community, have demonstrated a commitment to peacemaking & service.
Achievement Award: Amina Khilo '23
This award is presented to a student who is recognized as doing exemplary work while overcoming adverse circumstances.
Principal's Leadership Award: Isaac Kraenbring '21
LM recognizes outstanding student leadership within the student body. This year, we have had many gifted student leaders serving in a variety of ways which makes narrowing this award down to one student is challenging.
Global Citizenship Award: Giftii Aga '22
LM recognizes a student who has demonstrated a high level of cultural competency through active participation in cross-cultural activities & community service both in and out of school.