Posted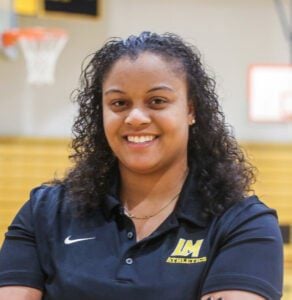 Congratulations to Teasia Myers-Pena, assistant athletic director and head coach of the Blazers' girls basketball program on her induction into the Class of 2023 Athletics Hall of Fame at McCaskey High School on Friday, October 5, 2023.
"A four-year letter winner in basketball, Myers-Pena played for the Red Tornados from 2004-08. She was a two-time L-L Section One All-Star her junior and senior seasons, earning honorable mention honors as a sophomore. A team captain her junior and senior years, she scored 1,229 points over her career, fourth overall in girls program history. The Red Tornados were 86-21 during the course of her career." -Lancaster Online
To view the LNP story and learn more about Teasia's high school basketball career,  click the button below.