Posted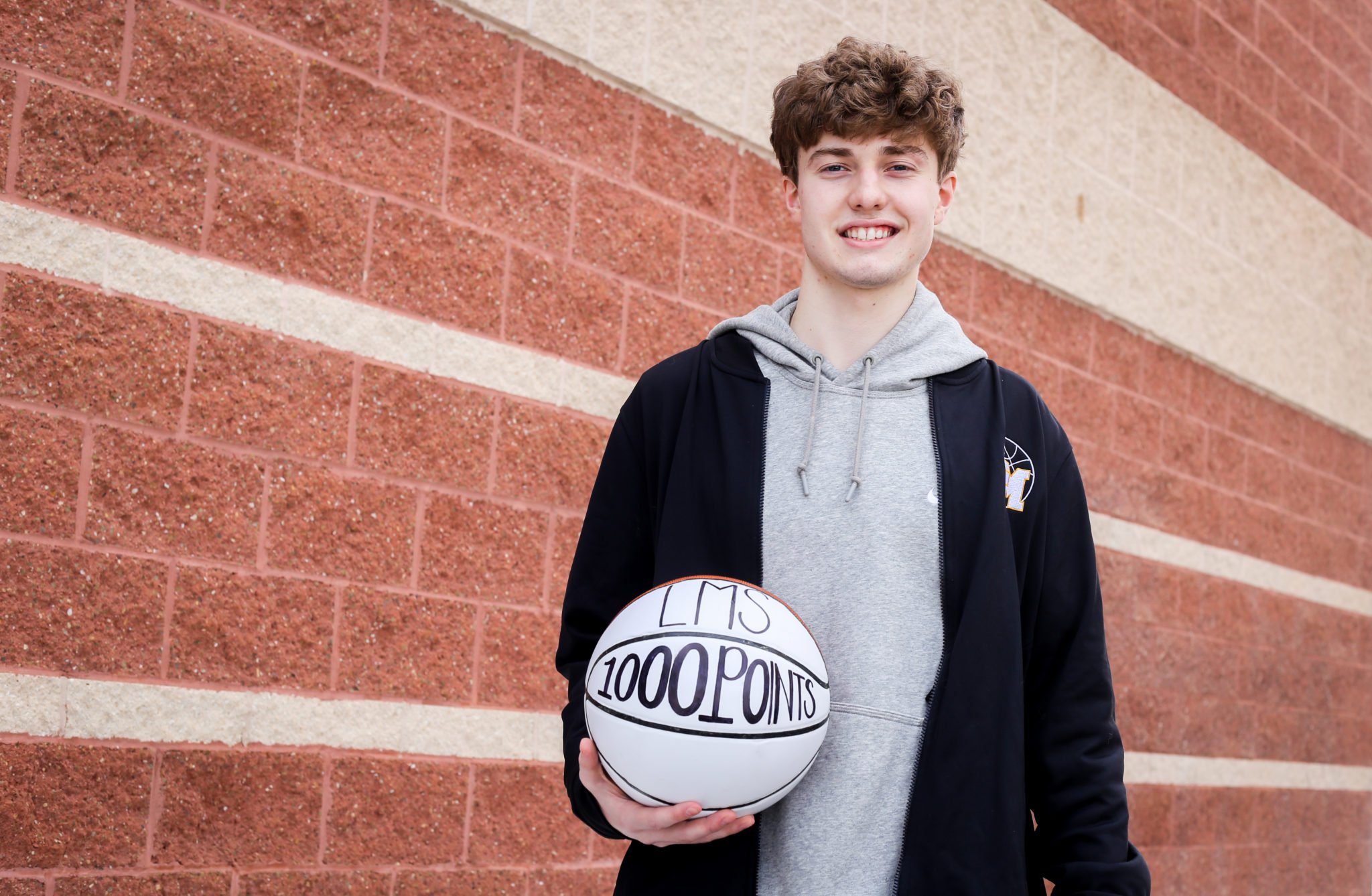 In a game on February 20th, 2021, senior Cole Fisher hit his 1,000th point on a buzzer beat at the end of the first quarter!
"We are super proud of Cole and the team for this big accomplishment. This is the product of a lot of hard work on Cole's part. He has grown as a player and leader every year, and his impact on our program will last for years. " – LM Boys Basketball Varsity Coach Seth Buckwalter
"This accomplishment means a lot to me, but i'm just glad I could experience it with this group of guys. My coaches have really been involved with me as a player and person, and they have put me in this position. I want to just thank them for everything they have done for me. My senior year has been so special because of the brotherhood of my fellow coaches and players. I am so thankful I could be part of such a special group of guys. We are now putting our focus on district playoffs, and putting together a good run. I'm so glad I'm going into it with this group." – Cole Fisher '21
"Congratulations to Cole Fisher on his amazing accomplishment! God has blessed him with a gift that will take him far in his life. I wish you continued success in your career!" – Marvin Sanders, LM Athletic Director
The boys basketball team have finished the regular season with a record of 13 wins and 6 losses and are ranked second in the district going into playoffs.  Lancaster Mennonite will host the district semifinal game on Thursday March 4.
Coach Seth Buckwalter and Cole Fisher '21 (photo taken by student Tate Frailey '21)