Posted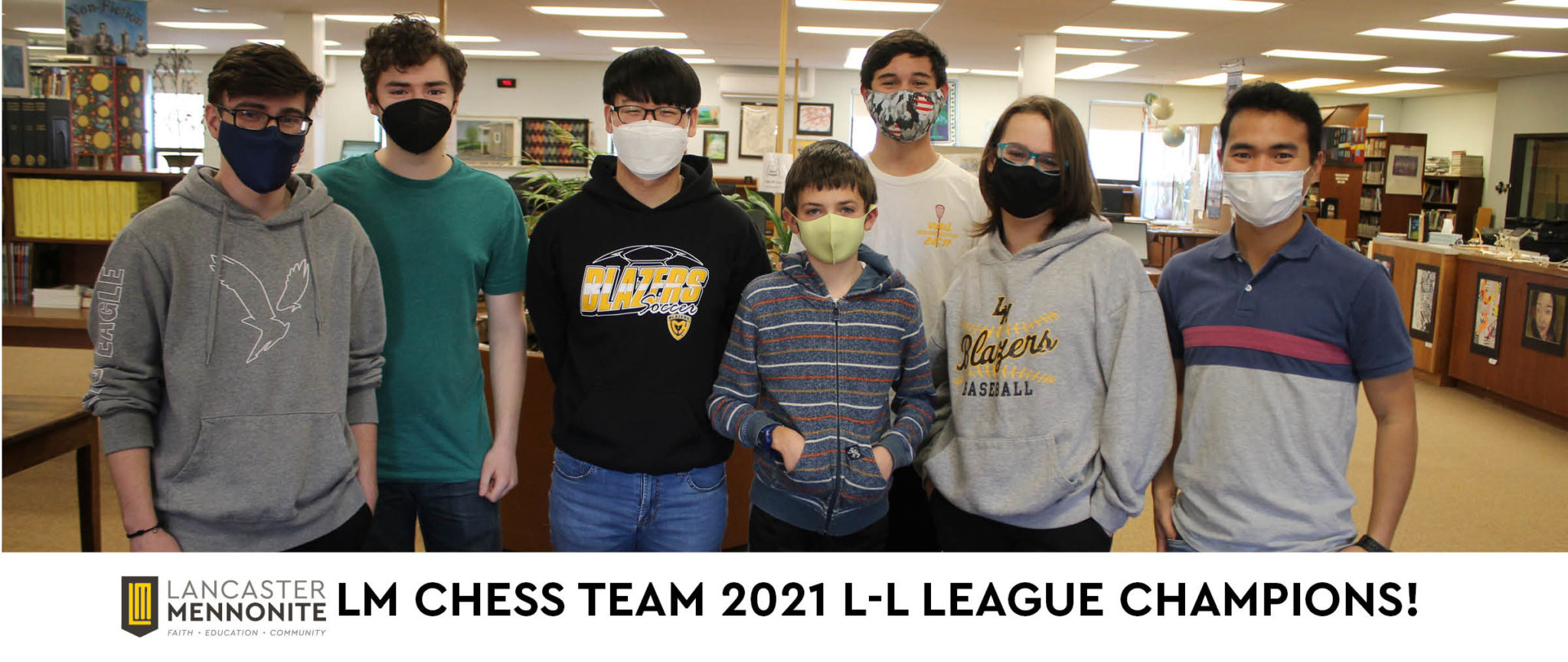 In a win against Hempfield on February 23, 2021, the Lancaster Mennonite Chess team, coached by LM Alum Khup Dal '15, won the 2021 Lancaster-Lebanon League Championship!
They have had to adapt to covid and have only played virtually this season. Unfortunately, Districts and States were canceled this year due to the pandemic.
"We have a strong, young team. All the players are doing so well, however the most surprising player is Donovan Stolzfus '26. He is a 7th grader from our Locust Grove campus who just joined the high school team this year and is already playing at board #2. Our board #1 is Nick Lees '22, who is one of the best in the league and has been playing for a few years." – Khup Dal, LM Chess Coach
Congrats to the team and for their incredible year, adapting with covid regulations and for the championship. We are so proud of you all!
The team's record for 2021 was 16-3.
Team photo above by Ismail Yoder Salim, LM Librarian