Posted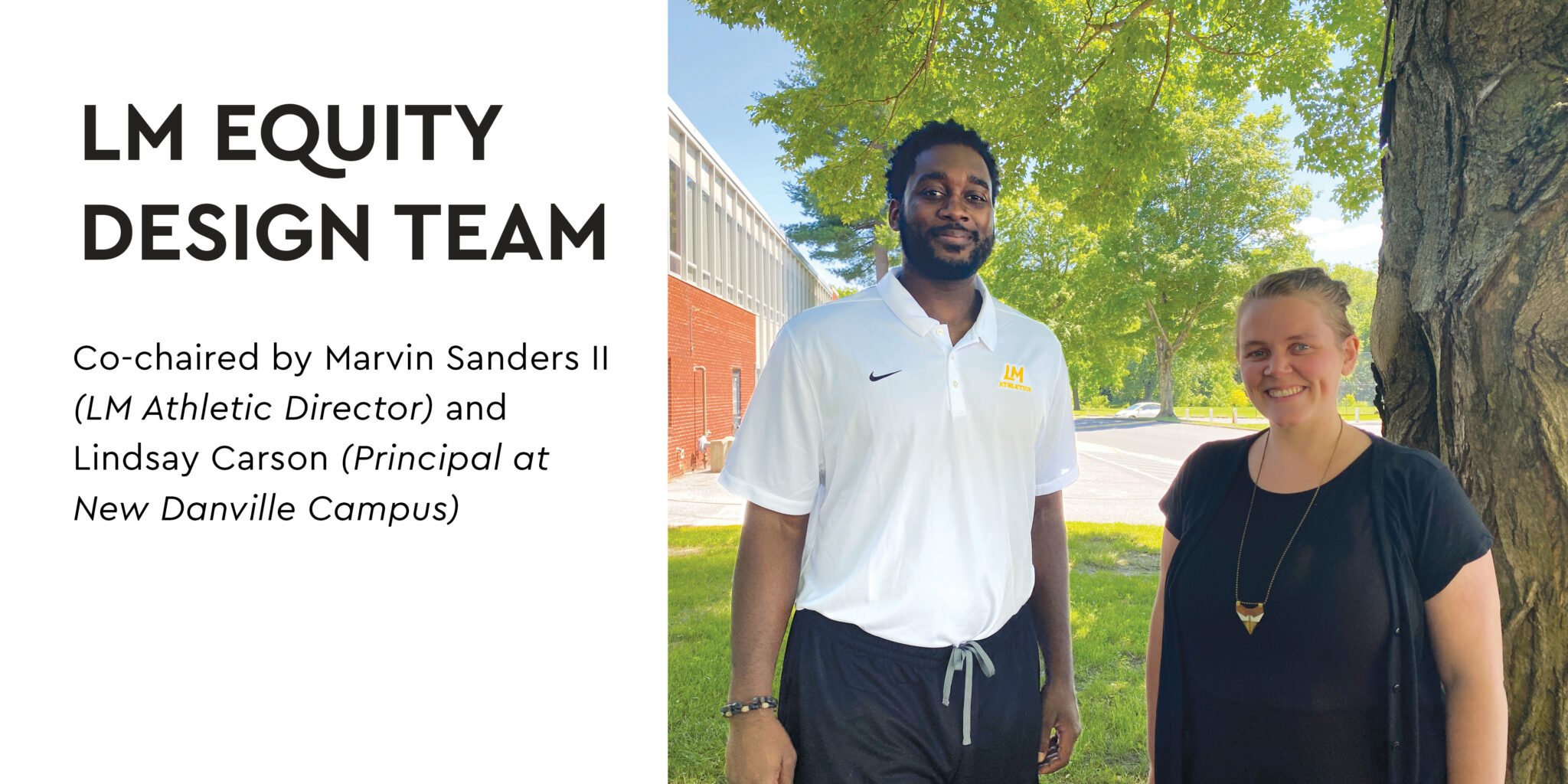 By LINDSAY CARSON, NEW DANVILLE PRINCIPAL AND MARVIN SANDERS II, ATHLETIC DIRECTOR
Lancaster Mennonite's faith practice statements aim to communicate the values of the school and shape the way our policies, curriculum, and community express those values. The first five of the fifteen statements highlight the ways that peaceable relationships, cultural responsiveness, and antiracism are expressions of Christian faith. In this spirit, in 2018, LM faculty and administrators formed an Antiracism Task Force, which also included students.
As the task force continued to be active in the life of the school, there was a desire to formalize the role of the task force within LM, and to invite representative parents, board members, and staff into the mission. In spring 2021, the Equity Design Team (EDT) was formed including members of the Antiracism Task Force on the team and its subcommittees, to more broadly examine inequities within the school. While the field of diversity, equity, and inclusion is broad, the first focus of the EDT will still be antiracism, continuing the work in process by the Antiracism Task Force.
In the 2021-2022 school year, the Lancaster-Lebanon IU13 will provide support for the formation and visioning process of the EDT, and will assist the team in carrying out an Equity Audit using the Mid-Atlantic Equity Consortium (MAEC) tool. LM's main areas of focus are highlighted in four subcommittees. Hiring Practices, Curriculum and Professional Development, Student Life, and Policies, all of which are collecting data on current equity issues and strengths, and developing a number of action steps designed to build an equitable school environment for all.
The EDT is comprised of administrators (Dr. Pam Tieszen), faculty from all three campuses (Alex Ulloa, Emily Grimes, Sheri Wenger, Jose Borrero, and Sophie Dodge), staff (Alicia Horst), board representation (Brenda Zeevaart), parents (Michelle Rohrer and Stashia Nolt), and co-chaired by Marvin Sanders II and Lindsay Carson.
To learn more about the work of the former Anti-Racism Taskforce and new Equity Design Team, visit the "Equity Design" page on our website by clicking the button below.