Posted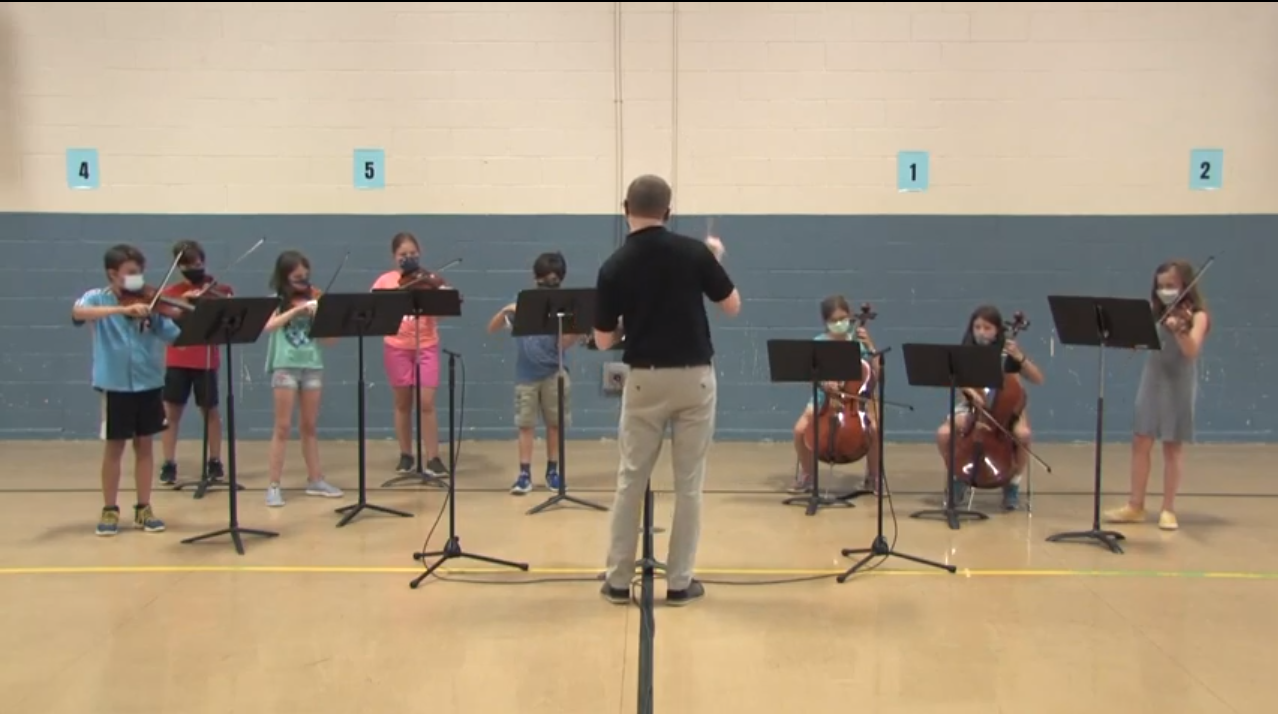 We are proud to say that our High School, Middle School (LMMS and Locust Grove), and 4th grade and 5th grade (Locust Grove) Orchestras finished their final performances of the year (in May 2021). Join us in congratulating students and teachers for their hard work and great performances.
"Although this year was challenging in many ways, I'm thankful that we were still able to be in school learning to make music together. This is the culmination of a lot of learning and hard work for each group."

– Shawn Lassiter, Instrumental Music & Orchestra Director
Special thanks to Ryan Rohrer for recording and editing these performances.
LMH Orchestra 1. "Fiddle Fury" by Kathryn Griesinger 2. "Ani Ma'amin (I Believe)" arr. John Leavitt 3. "Bravery and Grace" by George Sweet
LMMS Orchestra 1. "Intrada" by Brian Balmages 2. "Gargoyles" by Doug Spata 3. "The Knight Errant" by Alan Lee Silva 4. "Conquistador!" by Deborah Baker Monday
Locust Grove Middle School 1. "Star Wars: The Force Awakens (Themes from)" by John Williams, arr. Robert Longfield 2. "Jupiter" by Gustav Holst, arr. Deborah Baker Monday 3. "The Knight Errant" by Alan Lee Silva 4. "A Viking's Tale" by Chris Thomas 5. "Legends of Glory" by Kathryn Griesinger
Locust Grove 5th Grade "Miniature Symphony" by Richard Meyer 1. Modest March 2. Little Largo 3. Minute Minuet 4. Kleine Kanon
Locust Grove 4th Grade "A Dozen Dazzlers" by Stephen Chin 1. Scooter Ride 2. Two's Company "Twinkle", arr. Angela Harman "William Tell", arr. Angela Harman "Love the Sun", by Clara Schumann, arr. Carrie Lane Gruselle "Defenders of Earth" by Brian Balmages