Posted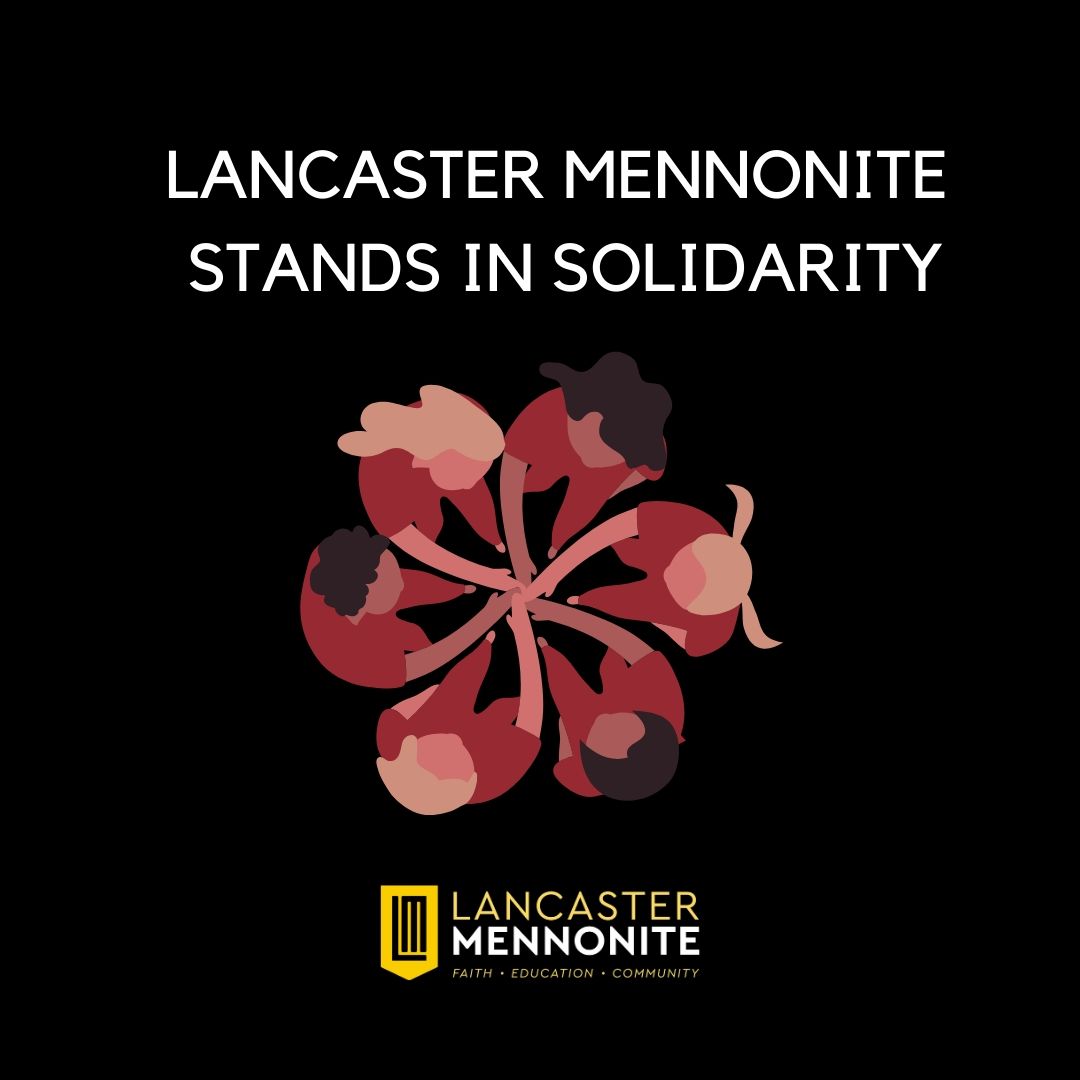 During these recent days of tragedy in Minneapolis, around the country, and in our local communities, Lancaster Mennonite School stands in solidarity with our students, staff, families and persons of color who feel the pain of these events.
As a school community we aspire to practice 15 Faith Statements that demonstrate how we hope to live in a diverse community.  Faith Statements 1-5 affirm that:
Students know they are loved and valued by God, which enables them to value and love each other.

Peacebuilding is regularly modeled and practiced as a lifestyle of nonviolence, seeking justice and being part of a reconciling faith community.

LM values and is responsive to cultural, racial, and socio-economic diversity.

LM provides a welcoming community where it is emotionally safe to raise questions, value and learn from differences, and care for each other.

The school enables students to practice global awareness, cultural sensitivity, anti-racism, and compassionate living.
A resource written by Bonita (Garber) Croyle (an LM grad) called the Ebenezer Project 2020 includes a recent blog post with a published journal Come as You Are: An 8 Week digital racial justice journal.  In Croyle's words, "My deepest hope is that this journal challenges you, inspires you, informs you, and transforms your journey."
Lancaster Mennonite made a gift to Bonita (Garber) Croyle on behalf of our students and families, so that they might download the journal and become involved in conversations that create change and build bridges in our community and world. We encourage others to engage and support this resource from an LM alum as well!  
Locally, we also support the work of and our staff have received Anti-Racism trainings by Dr. Amanda Kemp. We encourage you to visit her website for more resources.
Please join LM in prayer to incarnate love and peace as we stand against violence and oppression.  
Lancaster Mennonite's Core Values
Together We Will:
Seek Jesus Wholeheartedly
Live Compassionately 
Build Bridges of Peace
Cultivate Global Citizens
Nurture Curiosity and Creativity
Empower Lifelong Learning