Posted

4/1/2020
Dear LM Parents & Students,
Thank you so much for your flexibility, generosity and goodwill in this very trying time! We have received so much affirmation and personal notes of appreciation from you about the amazing work our teachers are doing especially during this time. One parent said, "The teachers are going WAY ABOVE and BEYOND!"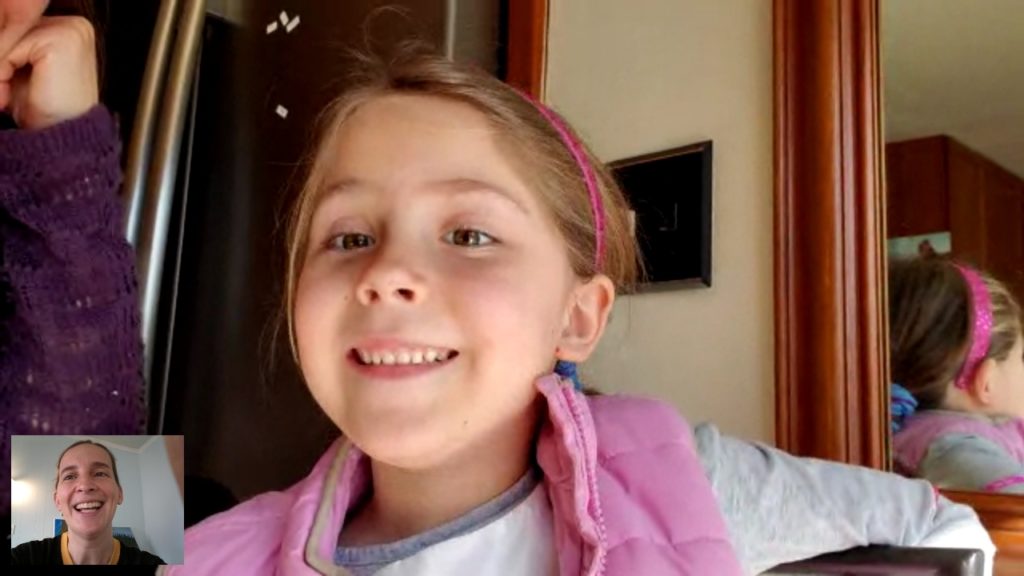 1st Grade Spanish Immersion Teacher/Student Video Chat & Conversation
Your encouragement and understanding has sustained us as we are doing our best to support students and families. We appreciate how everyone in our community – teachers, students and parents – are rising to the occasion during this moment together. We couldn't do it without you, so thank you for all you are doing!
School Closed Indefinitely
Earlier in the week Governor Wolf announced that all Pennsylvania K-12 schools will remain closed indefinitely, until it is safe for us to return. For as long as school buildings are closed, we will continue to deliver instruction remotely. Please continue to check the Schoology software platform and email for class assignments.
We will continue to operate based on the school calendar, including scheduled days off on April 10th and 13th for Easter break.
Tuition & Fees Information
Lancaster Mennonite shifted into remote learning immediately upon the school closure announcement from Governor Wolf on March 13 without any lost school days. Our teachers have been working diligently spending hours changing lesson plans and learning to present online without disruption to your student's education. While we readily acknowledge that our educational delivery for the foreseeable future is not the ideal scenario, we are making every effort to do the best we can given these unprecedented circumstances. We are grateful for your understanding during this time of transition. Together we are finding a new rhythm learning from home.
Families are within two tuition payments of completing the 2019-20 academic year and we hope you've experienced the LM difference through our creative, engaged teachers, and holistic experience on each of our campuses. Your tuition payments directly impact teacher and staff salaries, and we appreciate your ongoing support of the valuable role these persons play.
Credits will be issued to families for unused transportation and athletic fees. These credits will be applied to any outstanding tuition. Families will not be billed for transportation fees for the last two weeks of March, or the months of April and May.
If you are unable to make tuition payments due to hardship or have questions directly related to your transportation account, please contact our business office, Erma Schultz or Lorri Hengst to talk about a long range tuition payment plan or your transportation account.
Love Beyond Distances
It is our prayer that you've experienced the LM difference of "love beyond distances" and our values:
We look forward to continuing the LM experience with teachers who continue to be a steady rock for their students, and care about your child's experience, faith journey and providing a high quality education.
We appreciate your ongoing prayers and encouragement. We will continue to stay in close communication with you. Visit our website to find all our school resources and communications on COVID-19.
Grace and Peace,

Dr. Pam Tieszen

Superintendent