Posted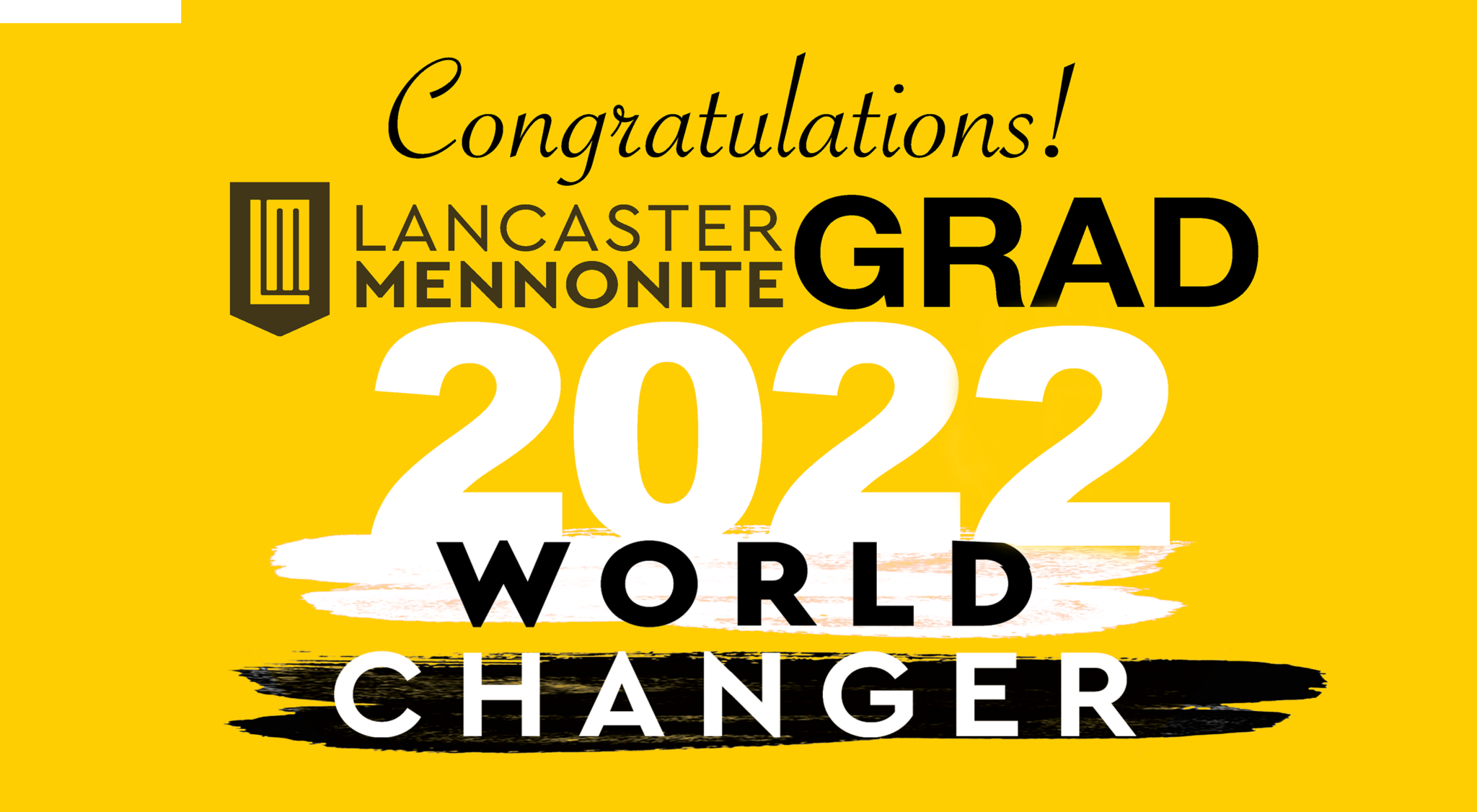 2022 COMMENCEMENT
The Senior Class Commencement will take place June 4 in the Calvin & Janet High Fine Arts Center.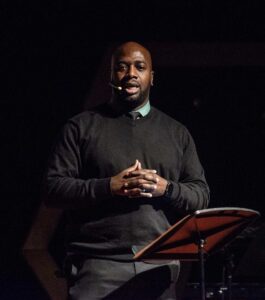 Dwayne Walton, Executive Director of Parkesburg Point Youth Center, will deliver the commencement address to the Lancaster Mennonite High School Class of 2022 on Saturday, June 4, at 10 a.m. in the Calvin & Janet High Fine Arts Center, Lancaster Campus, 2176 Lincoln Highway East, Lancaster.  The class of 2022 is the school's 80th graduating class.
Dwayne Walton was born in Guyana, South America, and with his family immigrated to the United States in 1986. Dwayne grew up in Brooklyn, NY and Queens, NY. He attended Andrew Jackson High School, where he was led to the Lord at a Campus Crusade Student Venture Outreach in 1997. Dwayne was mentored and discipled by Willie Branch for 3 years, became a member of St. Matthews AME in 1998, and began attending Philadelphia Biblical University, now Cairn University, in 1999. He graduated in 2004 with a B.A. in Biblical Studies, and began working at the Parkesburg Point Youth Center ("The Parkesburg Point") as Executive Director. The Parkesburg Point is a Christian Outreach that aims to bridge churches with the community by providing a 33,000 square foot community center dedicated to evangelism and discipleship. Over 30 churches are involved with The Parkesburg Point where they empower over 700 at-risk youth each year through a variety of after-school enrichment, health & wellness, music, recreation, and spiritual programs. Dwayne met his lovely wife Amy at The Parkesburg Point and the two were married in 2006. Dwayne and Amy have two wonderful kids, Elijah who is 14 and Eliana who is 12, and they live in Coatesville, PA.
Dwayne is a passionate leader with over 15 years of experience working in ministry and the nonprofit sector. We're thrilled to have him join us to provide the commencement address this year to the graduating class of 2022.
Commencement will be preceded by a Senior Class Dedication service Friday night, June 3, in the same location.  The student speakers are Miranda K. Beidler and Yoseph Chong.
The Class motto and verse is: "He has shown you, O mortal, what is good. And what does the Lord require of you? To act justly and to love mercy and to walk humbly with your God" – Micah 6:8
The Class of 2022 will be lead by Allison L. LePrell, President; Rebecca Rose Lane, Vice President; Mihret Amy Haile, Treasure; Sara Katherine Romero Graces, Secretary.
Other Graduates
Giftii Aga
Maelyn Grace Aiken
Janessa Alvarado
Nardos Amare
Fatema Asfoor
Miranda K. Beidler
Tsion Sisay Bekele
Lidya Teshome Belamo
Arno Bernadin Jr.
Elizabeth Calix-Alvarado
Corinn Camejo-Todd
Molly Ann Caplan
Joseph Michael Carreras
Yoseph Chong
Ella G. Coakley
Janaysia Costello
Collin H. Cox
Tiana Delgado
Sophia Denlinger
Robson Kenneth Dunwody
Lauren N. Eshleman
Syairra Figueroa
Hiedi Melina Gbotoe
Madeleine Elizabeth Gerz
Sophia G. Gingrich
Reece Girdharry
Aidan W. Grambau
Ethan S. Groff
Dawson Gruno
Noah Haas
Maya Yvonne Habacivch
Rebecca Harmer
Shane H. Harmer
Dohnovan Anthony Henson
Declan Hersh
Valerie Ann Jacobs
Natnael Samson Kassa
Cassidy Kennett
Ryan Michael Kimbark
Lily E. Kratz
Elizabeth Kreider
Sarah Kathryn Lapp
Elijah M. Lazor
Nicholas C. Lees
Kate Lefever
Sophia Rose Lehman
Paul A. Linkens
Gabriela M. Lopez
Josiah Edward Martin
Christopher Ernest Mast
Jaedon A. Mast
Victor Giovanni Mattilio
Zachary Nell
Christian Ness
Benjamin E. Nolt
Quinton Nyamekye
Celeste Ortiz
Carter Scott Palmer
SeungA Ellie Park
Amaya Pierre-Louis
Brett Alan Reever
Cara Irene Reiff
Emily Rose Rhinevault
Micah Robinson
Drake Rohrer
Nicholas Steven Rothwein
Matthew John Sampsell
Zenolawit T. Seifu
Jialin Song
Sarah Hope Steckbeck
Daniel Stevens
William R. Stillman
Heidi Raeann Stoltzfus
Sean D. Swartley
Nicolas Thomas
Joshua D. Umble
Owen W. Walker
Ryan Walker
Madison Grace Watson
Lucas Wilson
Madison C. Wissler
Kiara Wright
Arsema Abebe Wurwu
Livestream
You also have the opportunity to watch the Livestream of this event – click the button below on the day of to watch along with us from anywhere!