Posted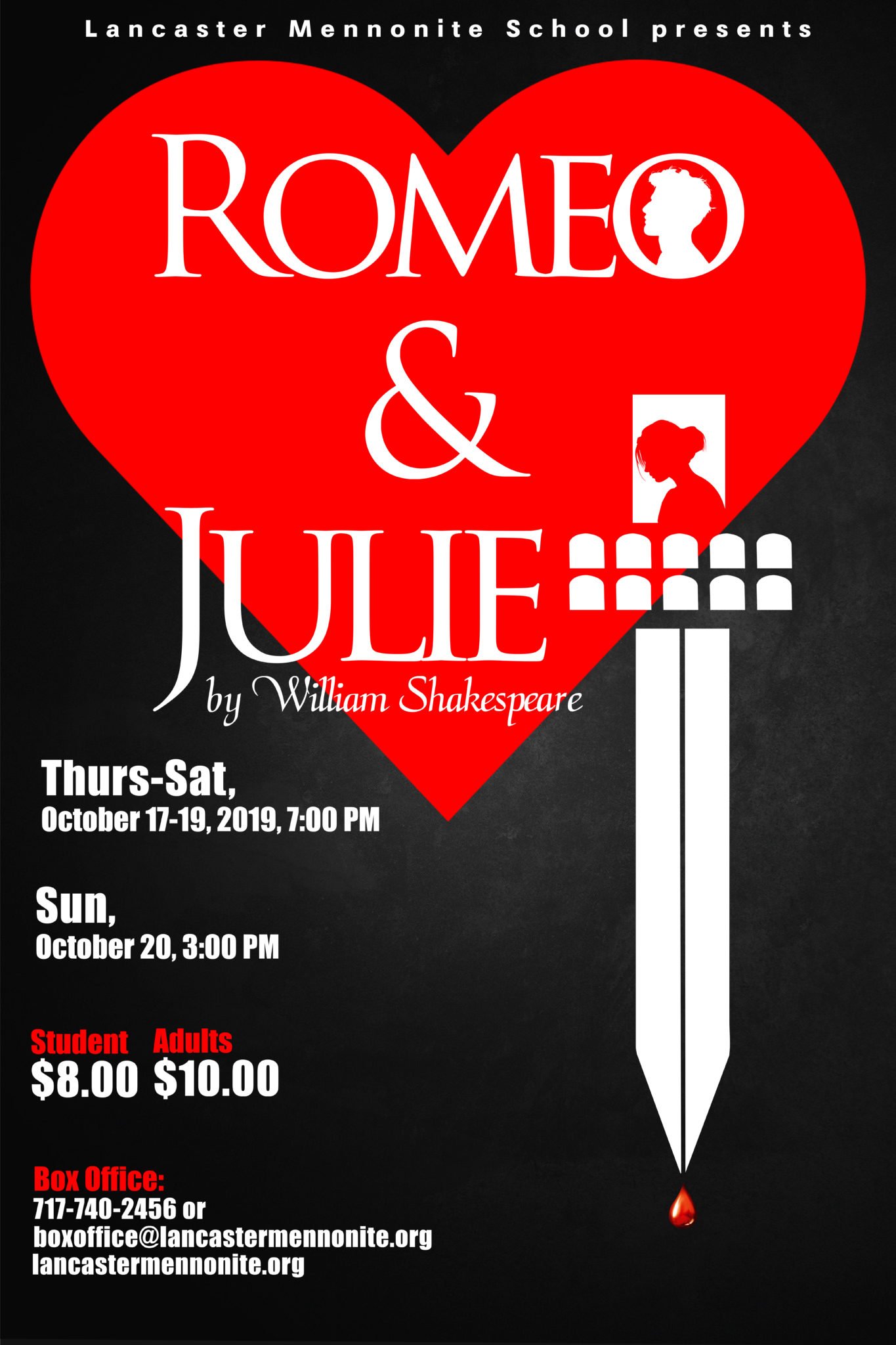 Join us for the Drama Department's Fall Play, Romeo and Juliet.  In William Shakespeare's Romeo and Juliet, a feud between the Montague and Capulet families continues to disrupt the city of Verona leading to tragic results.  Since the themes of love, revenge, conflict and growing up "too fast" are still relevant for today, we are setting this age old story in 2019.
BOX OFFICE INFORMATION
Tickets are $8 for students and $10 for adults
Box office: 717-740-2456 or boxoffice@lancastermennonite.org
Tickets can be purchased online by clicking on the BUY TICKETS tab below.