Posted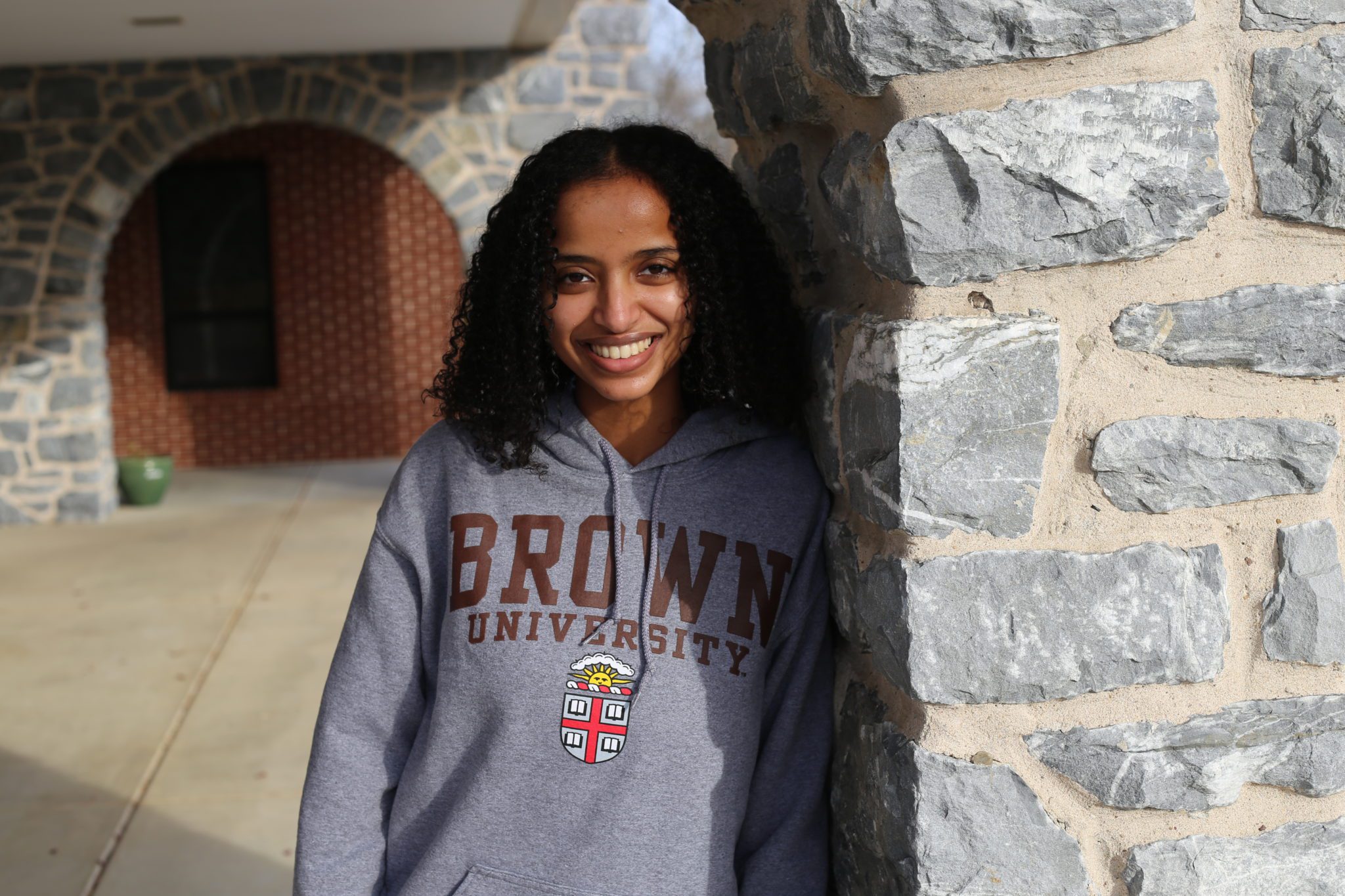 Eden Addisu is a senior at Lancaster Mennonite School, and while her last two years of high school have looked quite different from student's in years past due to COVID-19, she has continued to find opportunities to look to the future. As she searched for colleges as a junior during the COVID-19 quarantine last year, she found out about Questbridge, their program, and rigorous Scholarship and College Match application process. 
Questbridge is a nonprofit based in California that connects the nation's most exceptional students from low-income backgrounds with leading institutions of higher education and further life opportunities. The program helps to recruit, develop and motivate these students from high school through college to their early career to support them to achieve success in their respective career and communities.
Eden has taken many AP and advanced courses, and provided leadership to numerous extracurricular activities and clubs during her time at LM school, so she was up to the task of Questbridge's rigorous College Prep Scholarship application process. Lancaster Mennonite teachers and guidance counselors helped her rank her top choices for schools and provide support to develop a strong application. 
Brown University, in Providence, Rhode Island, was her top choice for a school. When she found out she was a Questbridge Finalist and accepted/matched to Brown, "My immediate reaction was jumping up and down, and running to share the news with my family. I was full of so many emotions," says Eden. "I am really looking forward to engaging with the Questbridge community at Brown, utilizing Brown's open curriculum to pursue my interests and discover new ones, and getting involved in the many clubs and research opportunities at Brown that allow me to use my passions and interests to impact various communities. I haven't decided upon a concentration/major, but I know that I want to be on the pre-med track. I have always loved working with children, so I hope to become a pediatrician someday."
The Questbridge scholarship includes tuition, room and board, meals, books and school supplies. She will have to complete a work-study requirement during the school year, and a summer contribution as well.
Eden says, "Overall, I am so grateful that I learned about Questbridge. Questbridge has provided me with many great opportunities and resources as well as encouraged me to dream big." In addition to her gratitude for learning about this scholarship, she also wants to give a special thanks to her parents, "for making countless sacrifices in order to provide me with the opportunities that enable me to pursue my passions."
The community at Lancaster Mennonite School is rallying behind her, and so proud and excited for her! "Teachers and staff always reminded me of my potential, were always willing to help me throughout my academic journey, and provided constant encouragement," said Eden.
LMH Interim Principal, MIchael Charles shares, "We couldn't be prouder of Eden's accomplishments, her Questbridge award, and her acceptance at Brown. The Questbridge application is rigorous, and represents lots of hard work and dedication. Eden has made LM a better place, and will do the same in every community she joins."
And, LMH Assistant Principal and Director of School Counseling, Kirk Benner says "Eden has worked extremely hard throughout her time at LM and has made our community a better place with her involvement in AP and advanced courses, and her leadership in extracurriculars activities and clubs. Brown University will now be a better place with Eden joining their student body!"
Her advice to younger students, "Don't let self-doubt or fear of being pushed outside your comfort zone stop you from making the most out of the opportunities you get! I highly recommend that other students look into Questbridge and apply!"