Posted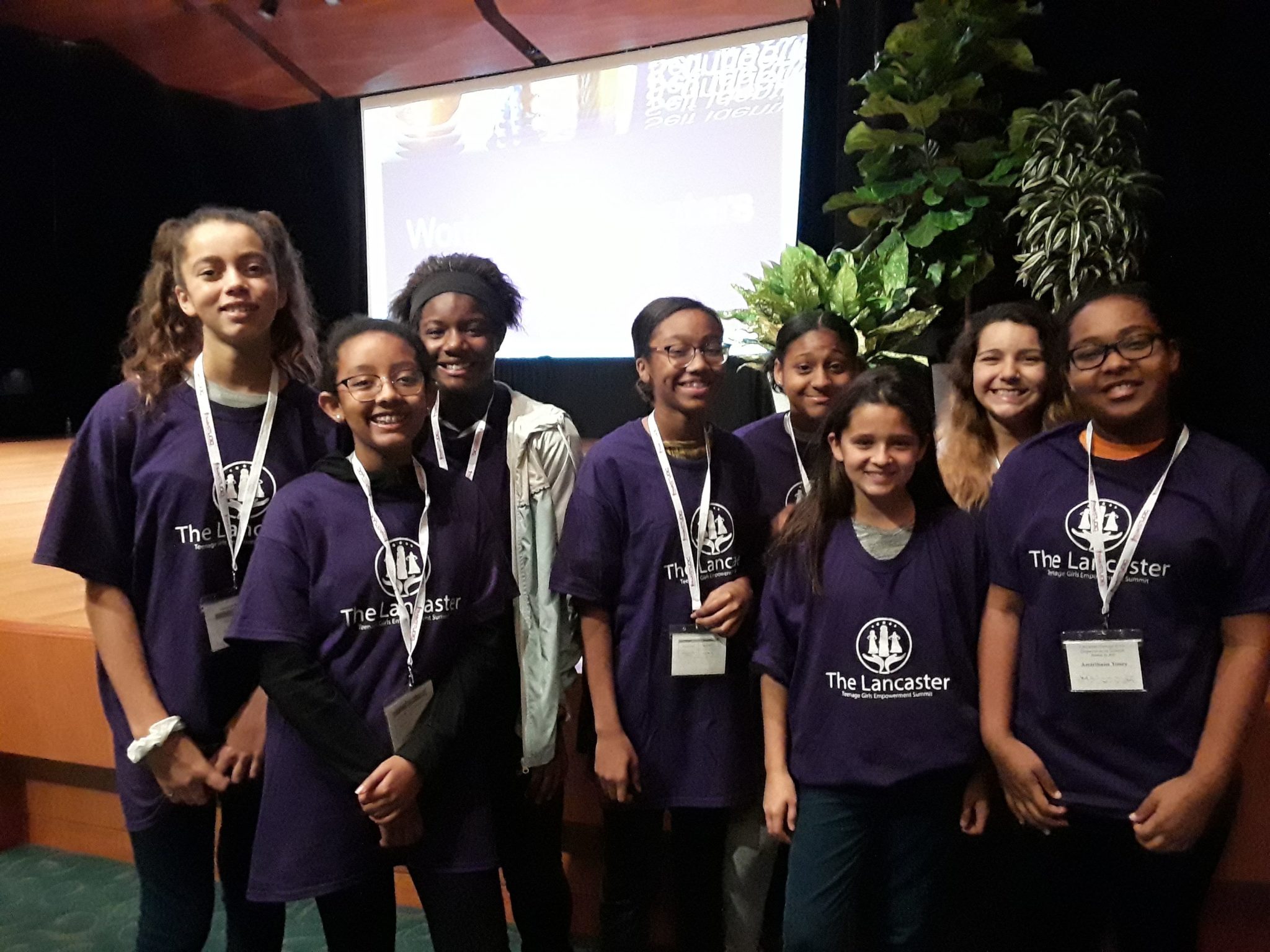 Eight 7th-graders from Lancaster Mennonite Middle School attended the 4th annual Lancaster Teenage Girls Empowerment Summit at the Ware Center on October 31st, 2019. They joined over 200 other teenage girls from the School District of Lancaster and La Academia Partnership Charter School in a day of motivation, self-discovery, and empowerment.
Founded by Vondol Hammond, this summit was created to provide support and inspiration for young women of color in the Lancaster community. This year's keynote speakers were Shanae and Shaniece Cole, a pair of Lancaster-born media producers who overcame the difficult situation of growing up with an alcoholic mother and distant father. "Our upbringing was all rocky, but we didn't let our circumstances define us," said Shanae as she addressed the gathered students.
The event also featured talks by Lancaster Mayor Danene Sorace, Millersville University first lady Judith Wubah, School District of Lancaster director of schools Abie Benitez, personal trainer and life coach Wayne Mutata and Vondol Hammond herself, in addition to a performance by Nyeema Roberson, president of Millersville University's Footprints Dance Ministry. After the morning's presentations, the students attended breakout sessions covering a range of topics from self-identity and bullying to STEM(Science, Technology, Engineering, and Math) education.
At the end of the summit, the students were asked to come to the stage and share what they learned from the experience. JoAnna Martinez, 7th and 8th grade project-based learning teacher and student chaperone to the even was amazed by the diversity of the event. "There were girls from all walks of life, every ethnicity, different religions, and every girl up there that shared a sentiment, fact, or feeling was cheered on by every girl in the room," she described. "In a world full of 'Queen Bees' and 'Mean Girls', it was phenomenal to see these girls who were strangers in the beginning, supporting, loving, and encouraging each other by the end of the day."
For more information about the Lancaster Teenage Girls Empowerment Summit, check out the event's coverage in LNP.