Posted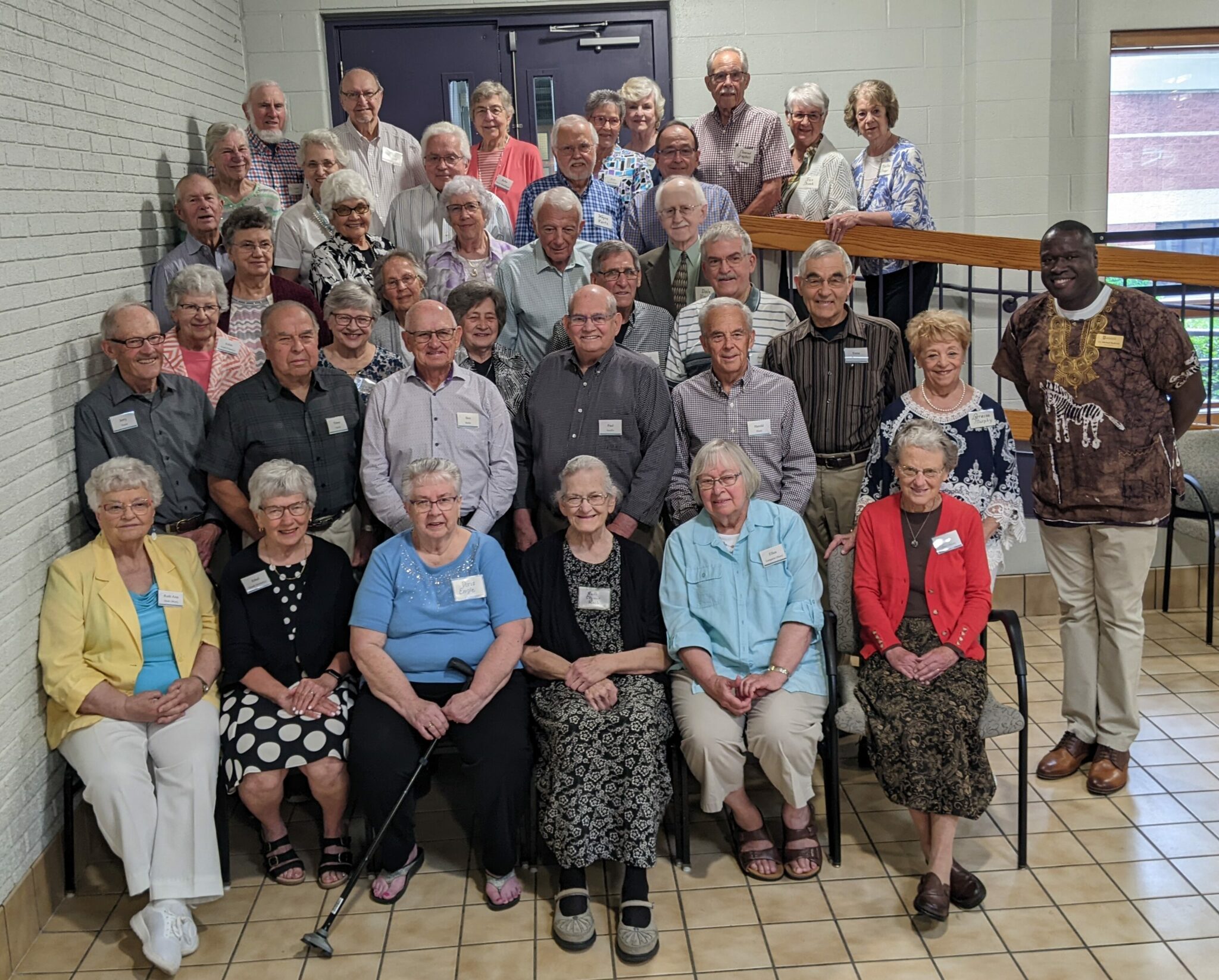 They finally did it! 
The LMS Class of 1960 held firm to their class motto and stayed on the 'chosen path', celebrating their 60th reunion, May 13, 2023, at a luncheon catered by Houston Run Catering in the Alumni Dining Room – three years later due to COVID-related postponements.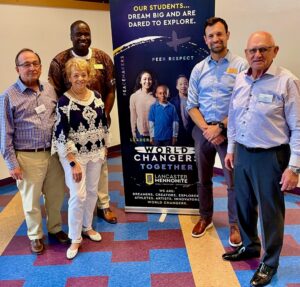 Reunion committee chair Ben Beiler welcomed 40 classmates, along with spouses and guests, totaling 58 people. Ben provided a brief history of LMS, emphasizing the fact that during WW II in 1942 (the year most of the classmates were born) the church leaders felt it necessary to start a Mennonite Christian high school. Many in the class met new Superintendent Dr. Michael Badriaki for the first time. Dr. Badriaki addressed the class, offered a prayer of thanksgiving and sang a welcome song of peace in Swahili, accompanied on his djembe drum. At his invitation, we joined in clapping along in rhythm. 
Individual photos of the twenty-five deceased class members were displayed. Each name was read by Clair Sauder as the class song was quietly played in the background. Friends were encouraged to take a red rose as a token of honor and respect: friend for friend.
Roving reporter with a mic, Lorraine Murphy encouraged guided dialog about how the LMS mission statement, "Together We Will Change the World", with its core values, has been honored by various classmates in the stories they spontaneously shared. 
The formal program closed with the solo singing of "The Irish Blessing". A guided tour of the newly renovated campus followed. Jon Heinly and Kate Grieser, LMS Alumni & Development staff, served as guides, sharing information and answers to thoughtful questions.
"May God hold you in the palm of His Hand"…until we meet again in two years (DV) for our 65th class reunion. Many thanks to Rhoda Mast Longenecker who graciously agreed to be the contact person.  
Written by Lorraine Murphy