Posted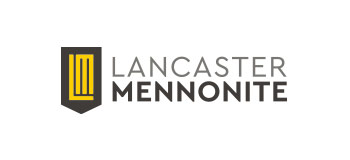 Dear Parents/Guardians & Students,

We know many of you have questions regarding LM's plans for starting school next year. The list below is our initial plan for the coming year, and there will be more plans as we continue preparing. Know that we hold the safety of our students, families, faculty and staff at the forefront of our decision making.
Back to School In-Person
We intend to start back to school in-person on August 25th at our campuses following safe distancing and CDC guidelines. We will continue to follow state and federal guidelines, and if as the year progresses we need to adopt hybrid or remote learning models we will adapt as needed to ensure a safe learning environment for all.
Returning to School Safely
We will be following all PDE Guidelines for Reopening Schools and CDC Guidelines for Schools.At this time, CDC recommendations include:
Daily temperature checks upon entering the building
Appropriate distancing within the building and classrooms
Mask wearing for staff and age-appropriate students
Handwashing and hand sanitizing stations
Regular cleaning and periodic disinfecting by faculty and staff
As the situation evolves, we recognize CDC guidance may continue to shift prior to August 25th as well.
3. Training & Orientation
As part of our re-orientation process for ALL faculty, staff, students, and families we will be having additional training as part of the Back to School Nights. As we return to school in the fall we want to ensure everyone is aware of and ready to follow all of these new practices when the school year starts.
We want to do our best to reduce as much uncertainty as possible.
SAVE THE DATE: Orientation – August 18-20. All new and returning students will receive information soon on planned orientations being scheduled for these dates.
In advance of those meetings you will receive information with much more detailed instructions about the start of school and guidelines for returning to school.
Finally, if any of you have concerns about your student returning back to school or other questions, please let me or your campus Principal know, and we'd be happy to discuss and address your specific concerns or questions.
Again, there are still many more details we have not yet finalized and information that we will share with you in the coming weeks. So we request your patience as we continue to re-evaluate and improve our plan for the coming school year to best serve the safety and academic requirements of our school community.
We continue to hold your families in our prayers, and ask that you continue to hold up the school and employees in prayer as well. Thanks so much for being a valued part of our community!
Grace and Peace, 
Dr. Pam Tieszen
Superintendent