Posted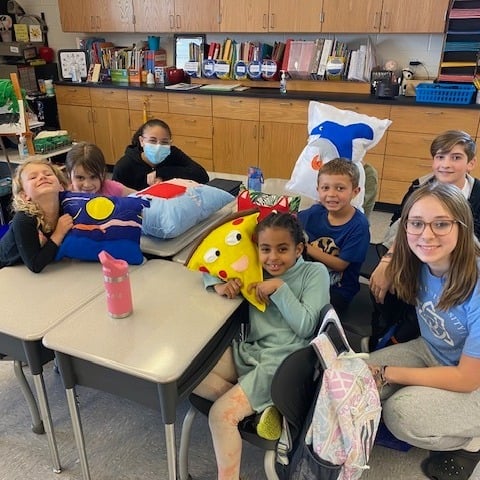 Middle School students in Mrs. M's Sewing class worked with Mrs. Dodge's 1st graders to create a stuffie or pillow to help them in class. Middle schooler asked 1st graders their likes, favorite foods, colors, etc., and then went to work designing, creating and sewing! They sewed wonderful pillows, including a cheetah, a dolphin, the letter "M" for Madelyn, a sunset scene, chocolate milk, a lion, a pizza slide, and more.
1st grade teacher, Mrs. Dodge said, "
The middle school students presented our students with their new handmade pillows last week. My kids LOVED interacting with the "big kids"!
They are thrilled with their new pillows and enjoy holding them while doing silent reading or Working with them at their desks. We have a great interaction between grade levels and talented, kind students! Thank you!
"