Posted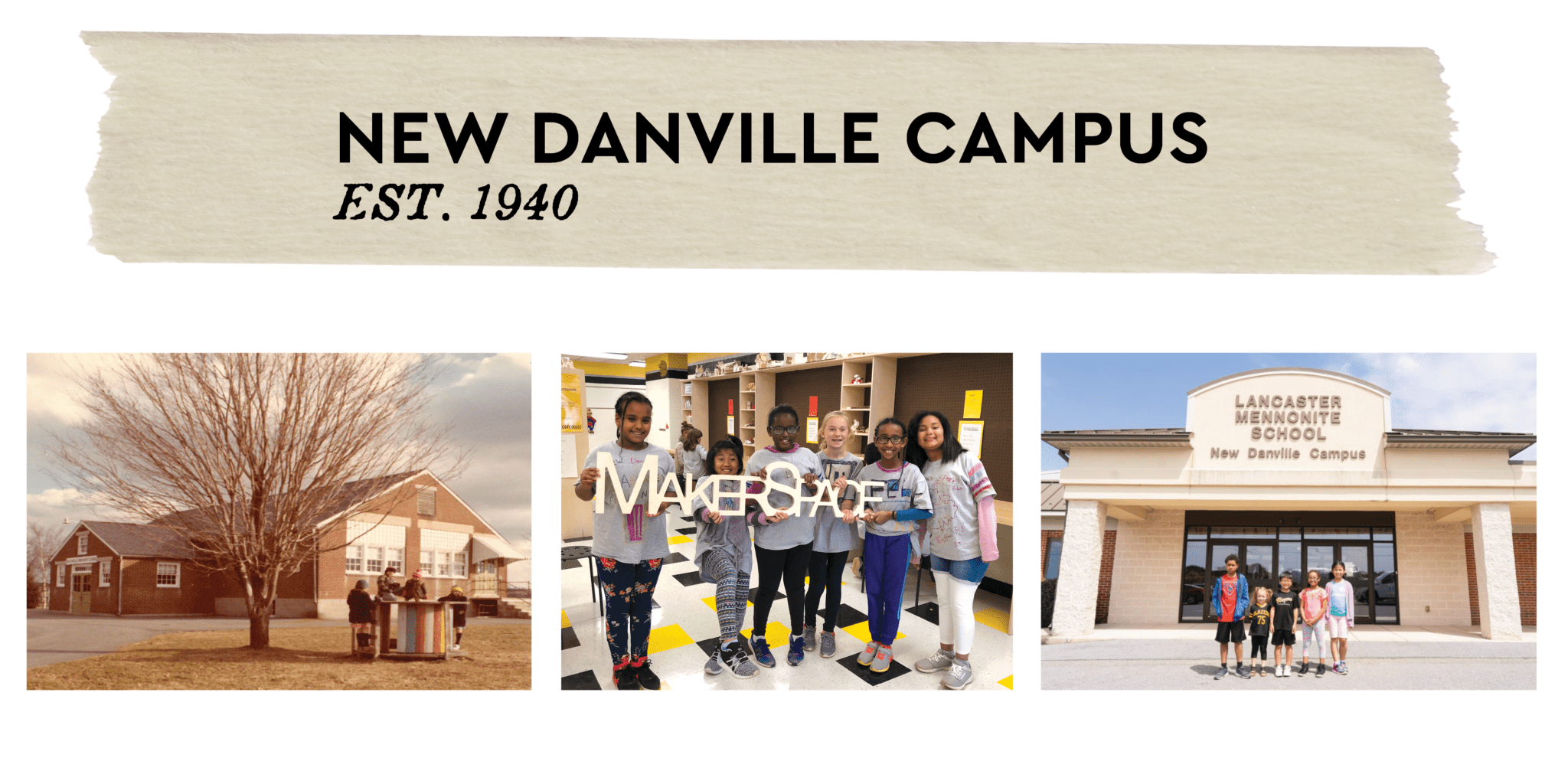 Acting on a concern to have local Christian education, numerous Mennonite families in the Willow Street area formed and opened the new "Willow Street School" in 1940. This first school building was a one-room former tinsmith shop in Willow Street. The shop was chosen because of its many windows, which provided good natural light for students to read, write, and to learn arithmetic, science and Bible studies.
Emily Kraybill was the first teacher at the school, and she became something of a legend during her 19 years teaching at New Danville. The school started with 23 students in eight grades, and a three-member board.
Four years later, in 1944, a new spacious two-room building was constructed on Sprecher Road between the villages of New Danville and West Willow. By 1950, the enrollment at the "New Danville Mennonite School" had grown to 83 students.
On the school's 10th Anniversary, enrollment had increased to 91 students, with three teachers, ten grades, including middle school and some high school courses, and was overseen by a five-member board.
In the late 70's, the school was outgrowing the Sprecher Road building, and in the fall of 1978, moved to its current location along Long Lane.
The years have brought many changes, but a strong tradition of Mennonite/Anabaptist Christ-centered teaching and being a caring community has remained consistent throughout the school's history.
Administrators
HEAD TEACHER
Emily Kraybill, 1940-1959
Lois Miller, 1959-1961
Mabel Horst, 1961-1965
Ruth Siegrist, 1965-1966
Anna Mae Herr, 1966-1968, 71-78
Naomi Siegrist, 1969-1971
PRINCIPAL
Lucille Wingert, 1978-1980*
David Helmus, 1980-1983
Jane Moyer, 1983-1990
Eugene Kopp, 1990-1992
Dave Siegrist, 1992-1995
Carl Hess 1995-1998
Shirley Garber, interim, 1998
Judi Mollenkof, 1999-2013
Eloy Rodriguez 2013-2018
Lindsay Carson, 2018 – present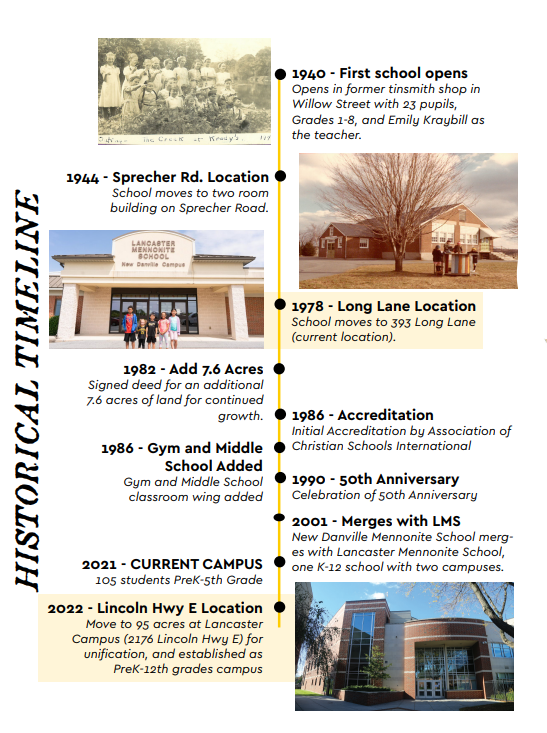 Favorite Memories and Traditions
Annual New Danville Auction
Taste of New Danville – A favorite newer tradition where families brought a food representing their family's culture and shared it potluck-style with the community
Christmas programs, Spring concerts and Spring Arts Showcase & Talent Shows
Faculty prayer in the mornings
Race for Education
Used Book Sales
End of School Year Picnic – Families came to the school for activities and food outside. In
the past this used to include a "teacher sled pull" where each class would pull their teacher in a
sled race across the field. Other activities included: kickball, petting zoos, gardening, cookouts,
baseball, and ice cream socials.
Service Projects
Apple Day – Kindergarteners would pick apples at Cherry Hill Orchards, make applesauce,
and learn about apples
Victorian Tea – When there was a middle school, they always held a Tea event with period
costumes and food
From the Principal, Lindsay Carson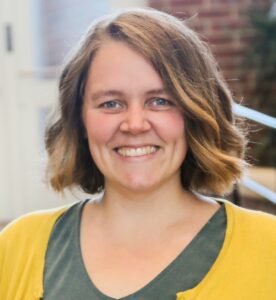 The New Danville Campus has seen so much growth and change throughout the decades, but in my experience and the stories I've heard from so many, New Danville carries with it a sense of "home" and "welcome." For the 10 years that I have been a part of the New Danville community, I have continually found the school to be a joyfilled space, built on the foundation of Christ's peace, love, and hope.
As faculty and staff have built and transformed the school program, and new families and partnerships have shifted the demographics to broaden our diversity and provide new connections, the steady theme that "you are part of this family" has remained the same through the decades. It is with this spirit of joy and welcome that we look with hopeful expectation towards our next school site, with all the new possibilities it brings.
With this move, we look forward to a sustainable path for sharing this rich spirit of "home" to even more families in our community in the years to come. We invite your storytelling about how Mennonite-Anabaptist education, and New Danville specifically, has shaped you and your family, and also your prayers for this continued transformation to be broadened further as we transition to our new site. May we carry on this rich history and openness to change well into the future.
Photos & Memories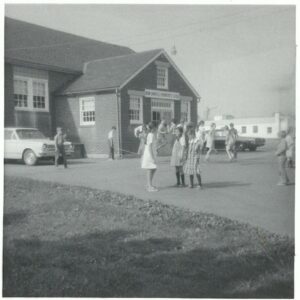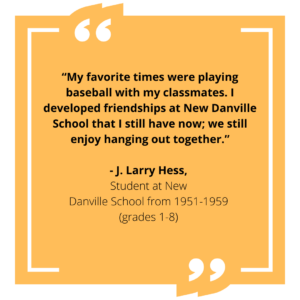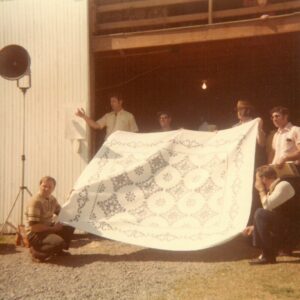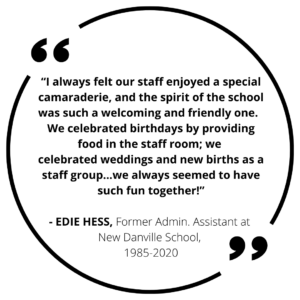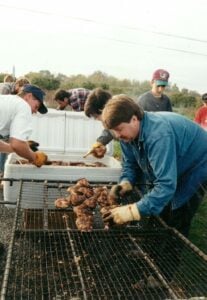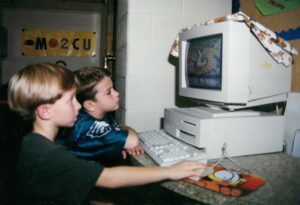 To view more photos and share your favorite New Danville memories, click the buttons below.