Posted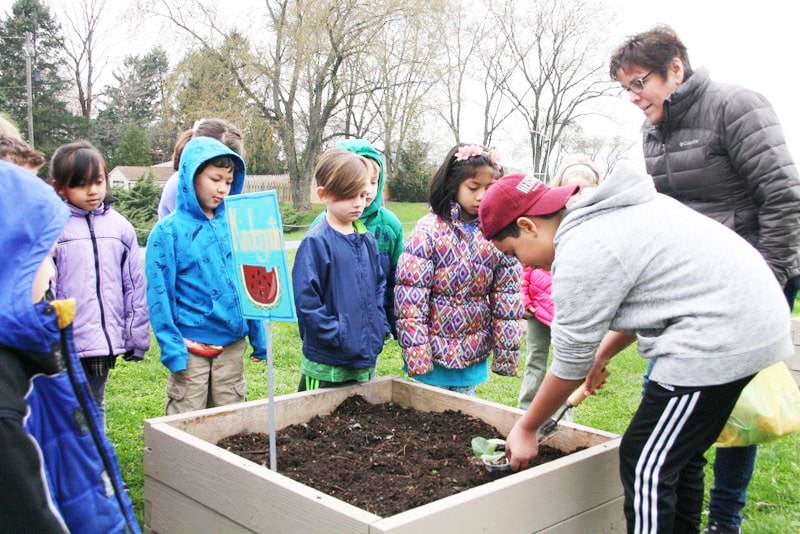 New Danville Teaching Garden Wins Award
The Teaching Garden at Lancaster Mennonite School's New Danville Campus recently won a "Plentiful Harvest" award from Lighten Up-Lancaster.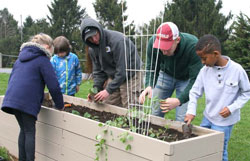 Lighten Up-Lancaster supports school and community gardens. At the end of our last growing season, all the school and community gardens responded to a survey from Lighten Up-Lancaster, which was used to produce a "garden report card."  The New Danville Campus was informed that its teaching garden had the highest grade among participating gardens. One of the items on the report card was whether the school had a composting program, which the New Danville Campus does.
In preparation for Plant Day, horticulture students from Lancaster Mennonite High School helped New Danville Campus students plant snow peas, leafy greens, herbs and in the raised beds of the Teaching Garden. Students also learned about composting lunch food scraps, sang songs about gardening, listened to a gardening story and planted marigolds to take home.