Posted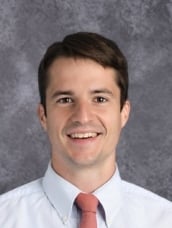 We are pleased to announce that
Michael Charles will serve as LM's new Interim Principal
of grades 6-12 at the Lancaster Campus for the 2020-21 school year. He replaces Elvin Kennel who is resigning after 10 years of service.  Michael has been serving as the Assistant Superintendent for the past two years and as the LMMS Principal this spring, so he is well acquainted with the faculty and students on campus. He has previously held roles as Principal at the Kraybill Campus and as a LM High School history teacher. He brings a creative energy to his work and we welcome him in his new role.
We are also pleased to announce
Kirk Benner as the new Assistant Principal and Director of Counseling
for grades 6-12 at the Lancaster Campus.
Kirk started at LM in 2006 teaching Business Education. He has also served as a Residence Hall Advisor in 2008 while teaching, but most recently has served as Director of Counseling for the past 10 years. Kirk is a 2000 LM alum and graduated from Millersville University and Messiah College with an MA in School Counseling.
On the new role, Kirk says, "I look forward to continuing to serve the students and families of LM, so that students have every opportunity to become world changers and grow closer to the God who created them. I'm also thrilled to work alongside my colleague, Mr. Charles, more closely."
Both Michael and Kirk bring continuity and stability to the Lancaster campus with numerous years of combined service. They both have a passion for LM values and working with faculty and students.
New Curriculum Development Team
Michael's current responsibilities as Assistant Superintendent included curriculum development, and we are creating a new team approach to curriculum development, teacher professional development, and assessment to better serve grade level planning. Michael will continue to work as the High School curriculum lead.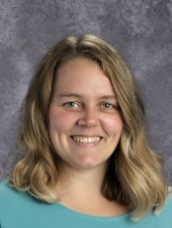 The Elementary curriculum lead will be Lindsay Carson. Lindsay currently serves as a 4th grade teacher and Principal at the New Danville Campus. She will continue to teach 4th grade Math and Science, and assist with development of the Elementary curriculum. She just received her M.A. Ed. from Eastern Mennonite University, and has a PA K-12 Reading Specialist Certification.
Lindsay says, "I am thrilled to join a team with such well-rounded gifts as we work together to continually provide curriculum development and training that is forward-thinking, culturally-responsive, and centered in our Anabaptist faith and values. I am a strong believer that a great curriculum taught by great teachers is world-changing."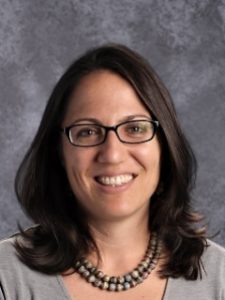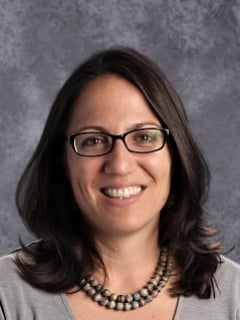 Jenn Esbenshade will serve as the Middle School curriculum lead for both Locust Grove and LMMS (Lancaster Mennonite Middle School) Campuses. Jenn currently leads the Spanish Immersion program at Locust Grove, teaches middle school classes at Locust Grove, and teaches AP Spanish in the High School. She will continue to serve in those roles and assist with development of the Middle School curriculum. She just received her M.A. Ed. in Curriculum and Instruction from Eastern Mennonite University.
"I'm excited to be able to do the two things that I am passionate about – teach and develop curriculum. I look forward to helping to strengthen the academics of LM through this new role," says Jenn.
Additional Assistant Superintendent responsibilities will be absorbed by the Superintendent, Dr. Pam Tieszen.
Please join us in congratulating our faculty and staff in their new roles!