Posted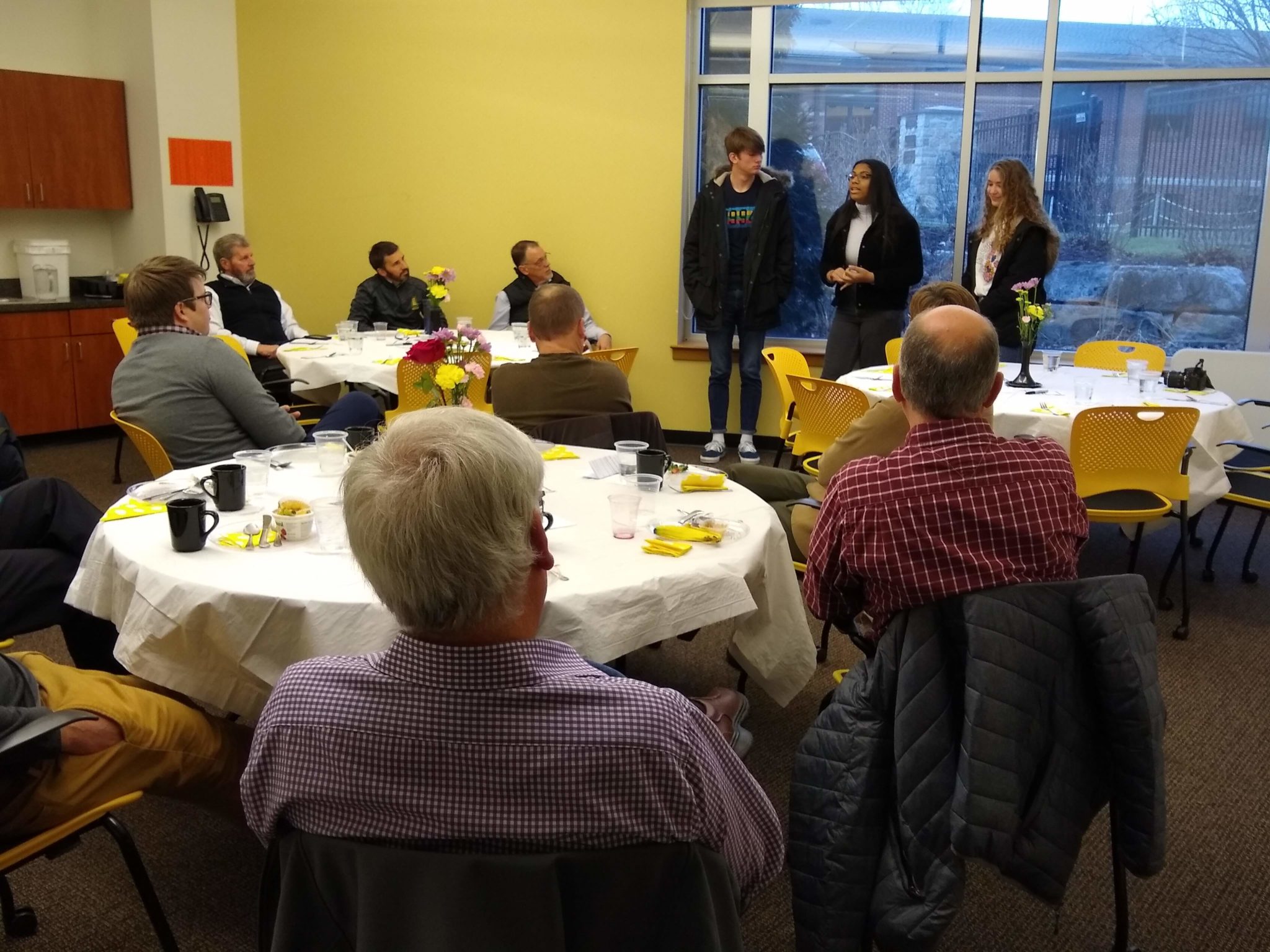 On January 28th, LM held its Pastors' Breakfast event at the Lancaster campus, expressing fellowship between the school and the local churches its students attend. The breakfast was held in the Community Room in the Rutt Academic Center, and catered by Dottie Weber, LM Director of Food Services. Pastors from nine churches were in attendance, enjoying the fellowship of the LM faith community.
After giving the pastors time to gather and enjoy their food, LM presented a program about the school and its role in its students' spiritual lives. First, John Denlinger, the school's Director of Church Relations, gave a brief introduction and update about the current state of the school, including some changes in the school's staff. Next, Brandon Riehl, LM's Residence Hall Director, presented on the lives and activities of students in the school's two residence halls, exhorting pastors to reach out to him and explore potential events for resident students, especially International students that are far from home.

After Brandon's presentation, Jim Amstutz, LM Bible teacher presented about his Spiritual Formation class and how it had impacted the lives of his students. LM offers a dual enrollment course in spiritual formation with EMU, in which students learn to develop their faith and personal relationships with the Lord through various spiritual exercises and practices. The class is exclusively for high school seniors. Three students from the Spiritual Formation class spoke about their personal experiences and growth from taking the class. 
"I've never considered myself to be super religious, but when I started taking the Spiritual Formation class, it has helped with my spiritual journey," said Jokaimi Hernandez, one of Amstutz' students. "The class has shown me more ways I can pray, further my relationship with God, and that God can work in my life." 
To close the program, Jeremiah Denlinger, LM's Chapel Coordinator and a Guidance Counselor, explained the role and importance of the school's daily chapel presentations, and called pastors to continue to pray for the students at LM and, if the Spirit moved them, to come speak at one of LM's chapels. LM holds three Pastors' Breakfasts every year. The next one will be held on April 23rd at the Locust Grove campus at 7:30 am.