Posted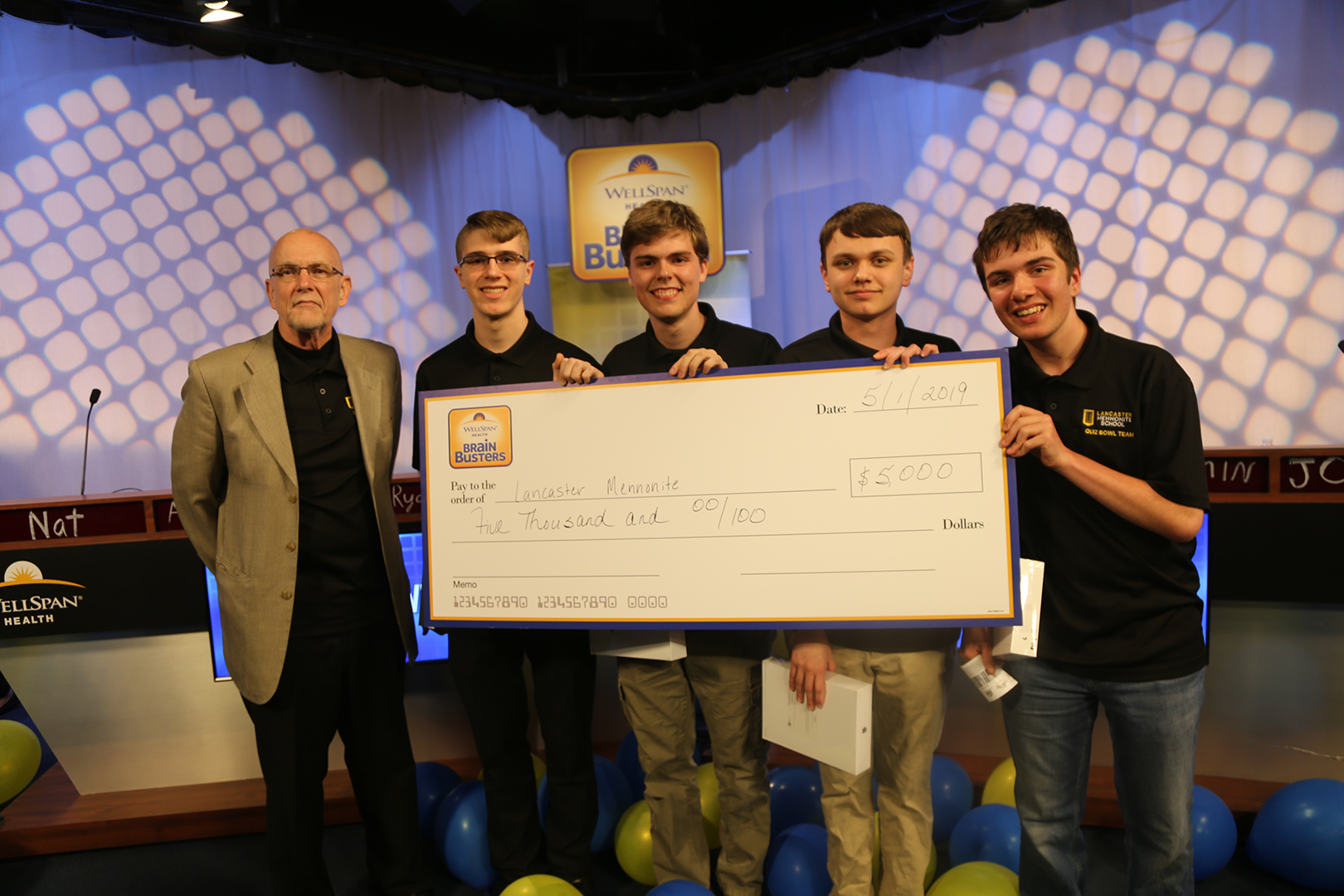 Congratulations to our high school Quiz Bowl team for WINNING this year's Brainbusters against Elizabethtown! Our team secured this win with humility and skill – awesome job coach Dan Dietzel and students: Toby Palmer, Jacob Cairns, Benjamin Jessep, and Josiah Esch!! We are proud to have students represented from both our Lancaster and Hershey campuses on our team to represent the Lancaster/Lebanon competition.
"It felt so good to win this year! We had lost 2 years ago, and so this win as a senior was really great. It was such a fun group of teammates!" – Jacob Cairns, '19, Team Captain.
"I am so proud of our team! Since we are a small school and team (no JV or alternates like the other schools), we were the underdogs. Our team rallied and pulled together for this win. We focused on three things: Memory, Sense or Discernment – knowing when to buzz in early or not to late, and Dexterity – being quick on the trigger, and it secured us the win." – Dan Dietzel, Quiz Bowl coach and retired LM english & bible teacher.
Elementary Team
And congratulations to our 5th grade Quiz Bowl team as runners up in Brainbusters against Elizabethtown – Hasset Tesfaye, Ryan Brenneman, Nina Leiss, and Joshua Reinford! We are proud to have students represented from our Hershey, Locust Grove and New Danville campuses on our team.
High School National Tournament
The HS team went to NAQT Nationals in Atlanta this past weekend from May 24-26 and ranked 232 in the Nation. There were 336 teams competing that are the best of the best! And Jacob Cairns, our only senior on the team, is ranked in the top 100 nationally. His official ranking from nationals this past weekend is 83rd out of over 1,600 players at this tournament! Way to go everyone, we are so proud of you!