Posted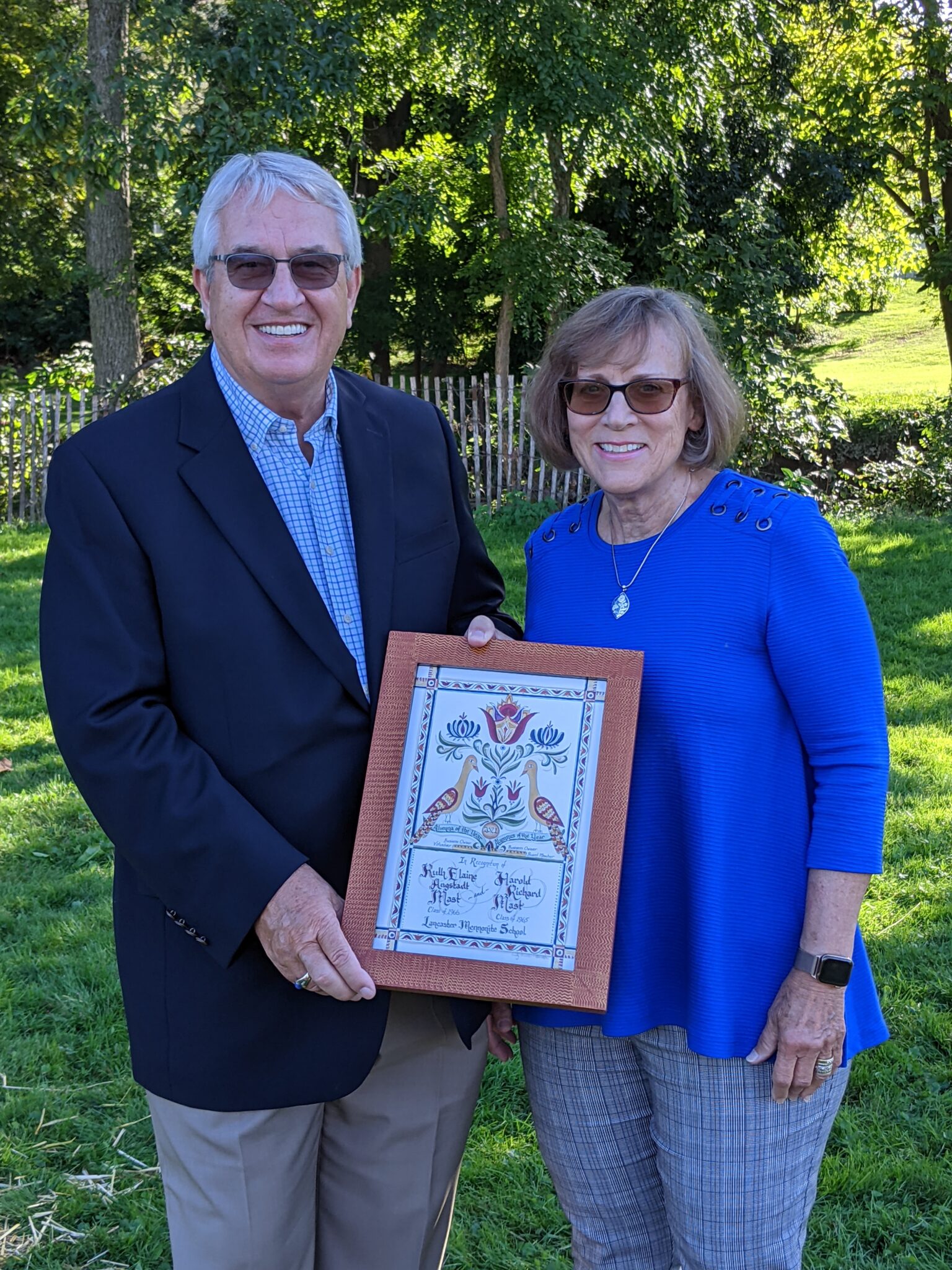 Reflections and Memories from 2021-22 Alumni of the Year, Harold ('65) and Ruth ('66) Mast.
This past fall, during our Homecoming celebration, Harold ('65) and Ruth ('66) Mast were honored as the 2021-22 Alumni of the Year. Each of them has worked in many areas since graduating from LM, including working together when Harold started his own business. They are also parents of LM alumni, AUSTIN ('90) and ALEX ('93). Hear some of the memories and reflections that Harold and Ruth have from their time here below:
Harold: "We are honored to be chosen Alumni of the Year.  Looking back what impacted me the most during my years at LMS were the Bible courses that increased my knowledge of the Bible.  The best thing that happened was meeting my future wife.  Serving on the Board of Directors for 21 years has been an interesting and rewarding experience.  I enjoyed working with the board and staff and watching the development of the school over the years."
Ruth: "And thank you, Lancaster Mennonite, for the positive influence you have had on us and on our sons.  I, too, have enjoyed our relationship with LM over the years and my time volunteering in the office.  We are happy to support your very important mission of giving a Christian education to our youth.  Blessings to you as you empower students to change the world through Christ-like love, peacemaking and service."
We love hearing from LM alumni about where life has taken them since their time here. There are so many exciting and inspiring stories!
To learn more about our Alumni of the Year, please read their story that was featured in Bridges Fall 2021.