Posted
After launching an international search for the school's eighth superintendent in May, Lancaster Mennonite School's Superintendent Search Committee is in the process of receiving and evaluating numerous applications.
The committee is pleased with the quality and number of applications submitted to date.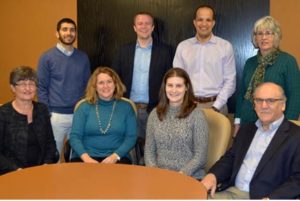 Additional applications are still welcome. The board and search committee appreciate the suggestions that the community has provided and will continue to accept nominations until the position is filled. Suggestions for candidates may be emailed to lmssearch@mennoniteeducation.org.
The new superintendent is expected to assume office sometime in 2016.
The committee has requested continued prayer during this time of searching, discernment and transition.
The search committee is composed of members of the Executive and Quarterly boards, representatives of area church conferences and representatives of various constituent groups that support the mission of Lancaster Mennonite School. The members are: Christine Baer '10, alumna; Kathy Rutt Beiler '85, Lancaster Campus Site Council and LMS Quarterly Board; Jon Carlson, Locust Grove Campus Site Council, parent of LM students, spouse of LM teacher; Dan Hess '66, former LMS board member and parent of alumni; Chad Hurst '91, LMS Executive Board member and parent of LM students; Cindy Mast, LMS Executive Board, spouse of an alumnus and parent of alumni; Elaine Moyer, Senior Director of Mennonite Education Agency and consultant; Nelson Okanya, LMS Quarterly Board and parent of LM students; and Alejandro Ulloa, LMS faculty. Diane Umble, Ph.D., chair of the LMS Executive Board, is an ex officio member.