Posted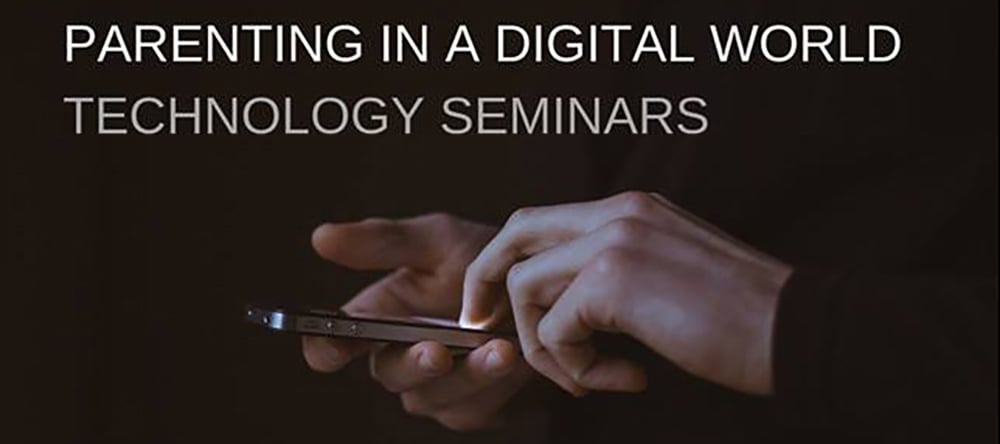 It is hard to migrate your children away from their cozy, captivating screens. And it is challenging as a parent to develop habits as a family that provide opportunities to both embrace and disconnect from technology.
Parent Tech Nights & Conversations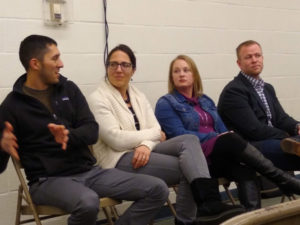 At all of the LM campuses we gathered groups of parents to have these very conversations and discuss the questions that are on everyone's minds, such as:
How much screen time do you let your kids have?
Are there web filters I can use to protect my kids?
When should my child get a cell phone?
How can I help my family positively engage with technology?
While we didn't walk away with perfect answers, there were a number of great tips and takeaways parents suggested that are useful to share broadly for you fellow "media mentors".
Tip #1: Create limits for screen time.
Many parents seek to limit "screen time," which includes any activity in front of a device, monitor, or TV. This is an important practice, for both children and adults.
The American Academy of Pediatrics recommends the following:
Younger than 18 months: no screen time
18-24 months: introduce devices cautiously, and watch with your children, explaining what they are seeing
2-5 years: 1 hour or less per day
6 years and up: set consistent limits on both time and types of media, being attentive to sleep needs, exercise, and other healthy living habits
Many parents set rules in their home with very limited screen time when children are younger (< hour/day), and gradually increase it as they got older. This matches the AAP's guidelines (above), but leaves some gray area past 6 years old for parents to navigate, as they advocate for creating a family media use plan, and even encourage talking to teenagers.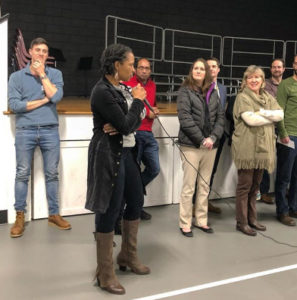 Tip #2: It's important to consider quantity vs. quality screen time.
What students are doing is often more important than how much time they were spending. Passively consuming videos, for instance, affects an individual in different ways than does creating a work of digital art, or writing a computer program. As parents, try involving yourselves in finding out what sorts of activities kids are engaging in. Then you can determine what a good limit is for screen time.
A Common Sense article about "How much screen time?" provides an excellent introduction to the concept of managing screen time, and the importance of choosing quality activities online and offline. You might wish to browse the entire Common Sense "screen time" category.
The "Screen time" app is a great tool for parents and teens. Parents and teens reviewed it together to help the teen set their own goals and be aware of usage. This helped teach the teen to self-regulate their own screen time.
Recent versions of both Android and iOS offer functionality for parents to monitor and even manage the amount of time their kids are spending on devices.
Tip #3: Utilize web filters and define where devices can be used.
Unfortunately, web filters cannot filter out everything bad. Moreover, a motivated person can usually find ways around a web filter. A robust filtering solution usually involves a good deal of "cat and mouse."
The best filter: defining when and where devices may be used in your household, and when and where they may not. Can we encourage uses that are "public" (in the living room where everyone sees) and collaborative (research something together)? Especially at a young age, might you consider limiting devices to public spaces, rather than the bedroom and/or bathroom?
Some filter suggestions: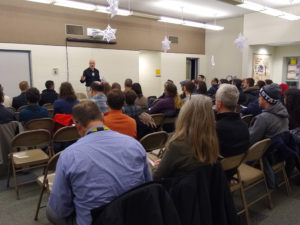 Tip #4: Develop fun things to do as a family away from screens.
Each family has to determine the best balance of screen time for them, but there are some important ways we can connect personally without screens. When you have time to be "bored" you become creative producers rather than just consumers.
Here are a few examples of what other families do away from screens that you might consider trying:
Game night as family or with friends
Outdoors – camping, bike rides, hiking, fishing, garden
Cooking
Projects – crafts, home improvement, making something
Playing Instruments or making music
Reading or listening to books, going to the library
Writing stories or making up stories/plays
Activities at school or local community – sports, theater, art, etc.
Family meetings to resolve conflicts
Brainstorm more ideas as a family…
Tip #5: Embrace technology in helpful ways.
While it is important to unplug from screens, there are also ways to engage with people by using technology. It is a balance – technology is not all bad or all good.
Here are a few examples of what other families are doing to embrace technology that you might consider trying:
Group chats – have fun, share and celebrate moments
Facetime when traveling
Family movie nights or watch certain a TV show together weekly
Create and watch videos and slideshows from family trips or memories growing up
Family calendar, texting to coordinate logistics
Tip #6: Find other parents with similar values and goals so you can do it together.
A number of parents expressed how difficult it is to try to encourage behaviors within your home, whether waiting till age 13 to get their child a cell phone, limiting screen time, or not having devices at dinner time, when their kids insist that other families are doing things differently.
We encourage parents to talk with other parents about how they are navigating technology with their kids so that you can find some allies to help you hold your values and goals together – there is power in numbers!
There is a pledge called Wait Until 8th, that encourages parents to say yes to waiting until their child is in 8th grade to get them a smartphone. "The Wait Until 8th pledge empowers parents to rally together to delay giving children a smartphone until at least 8th grade.  By banding together, this will decrease the pressure felt by kids and parents alike over the kids having a smartphone," as it states on their website. This is just one example of parents banding together, there are likely many others in your community!
When you start talking with other parents not only will you have parents to stand together with, but you also have people to share your lessons learned, like not letting go of kids' passwords too early in the name of respecting privacy or the repercussions of forgetting to regulate screen time. I'm sure there could be a whole separate article on lessons learned from experienced parents!
Tip #7: Role modeling is one of the best gifts we can offer our children.
A parent on our panel said, "What we model is more important than what we say." Continue to courageously model and encourage practices of disconnection from devices for the sake of connection with people. Find good ways of connecting with devices for the sake of connection with people.
The hope is that by modeling the behaviors you wish to see in your kids it will help them learn to be critical users of technology, and empowered to be confident to use and learn new technology as they encounter it as they grow up.
You're Doing Great, Keep at it!
We hope you are empowered to try some of these tips with your family to use technology as a tool for creation, connection, discovery and joy!
Here are a few more resources you can dig into about accountability services and other resources for reviewing and navigating further technology decisions: lancastermennonite.org/digitalresources.