Posted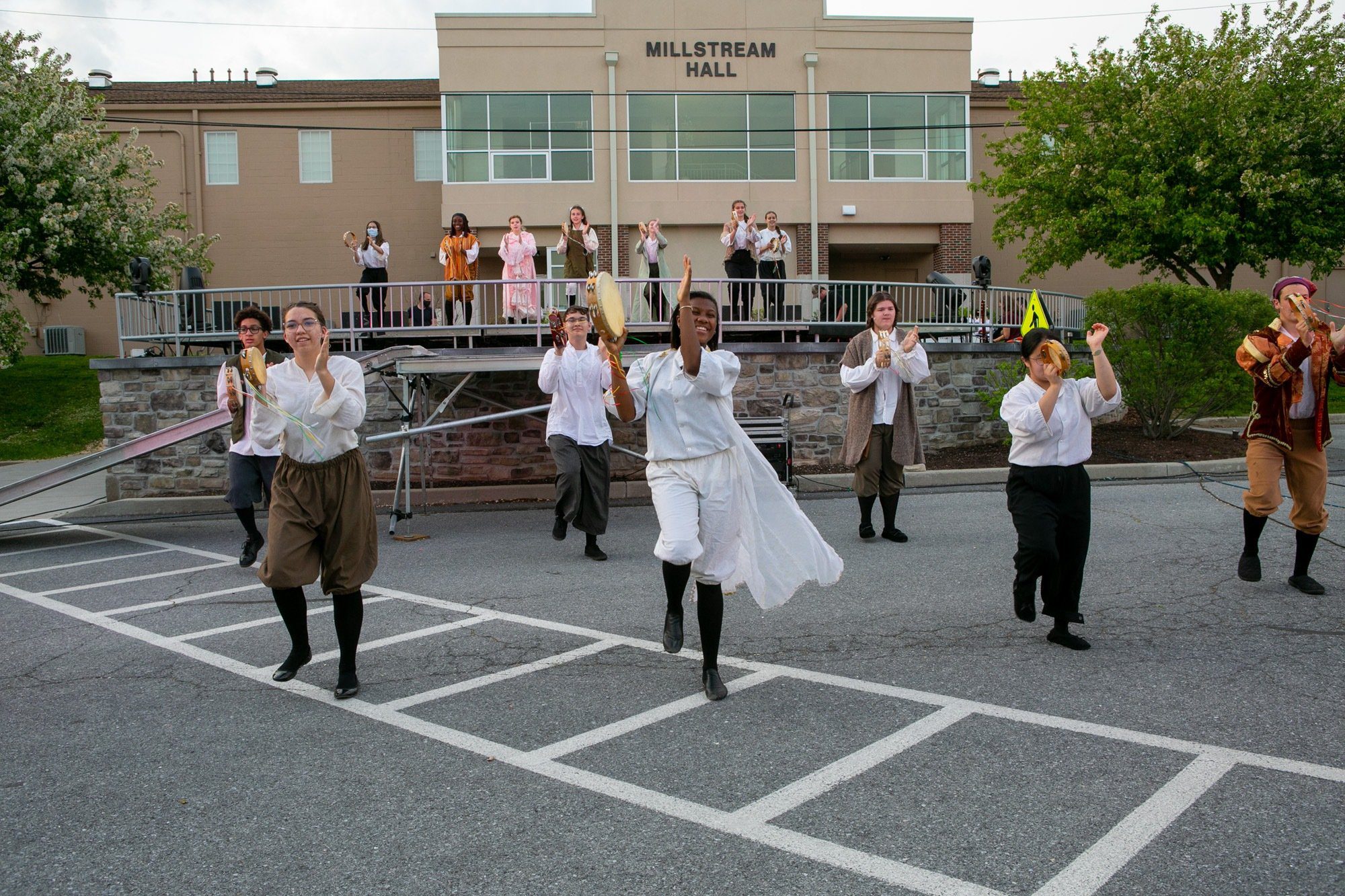 The students and tech crew of Lancaster Mennonite High School pulled off an amazing outdoor production of "All the World's A Stage" for showings on May 1-3, 2021. The Spring Play was a collection of 6 folk tales from various corners of the globe – Italy, India, Spain, West Africa, Ireland and Arabia. The tales were interspersed with songs and dances from each region, providing a very vibrant and fun experience for attendees.
Director Dean Sauder said, "From the moment we decided to try and do a Spring Show at a different location than the fall it was an adventure.  I am so grateful to the leadership provided by the staff for their dedication and hard work to pull this off.  That said, the students stepped up in a big way to make it all happen.  The seniors did an incredible job setting examples for the younger students involved whether acting, tech, stage management and all other aspects of the production.  The actors had a blast developing different characters for each of the 6 tales."
For the backs of their T-shirts this year, the cast chose seven of their favorite quotes from the show.  Two were: "I spread my dreams under your feet.  Tread softly because you tread on my dreams.", and "One good deed sent forth into the world brings back to the doer threefold good fortune."
"One of the reasons I loved this show so much is that people of every culture in the world tells their own beliefs and perspectives through their tales.  This gave us as a cast and crew a chance to delve into some of these cultures,", said Sauder.
See the photo gallery below of this unique setting, amazing performance, and vibrant dance and song that was the productions of "All the World's A Stage" by Lancaster Mennonite.
*Photo credits to Paul Jacobs Photography