Posted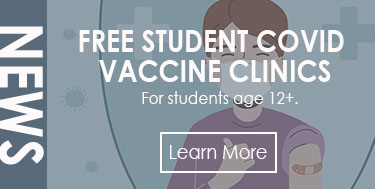 There are multiple opportunities for persons 12 years old and over to be vaccinated. See the information below from Vaccinate Lancaster and the IU13/Walmart.
Vaccinate Lancaster – Shot of Hope
Student & Family Vaccines NOW AVAILABLE (age 12 and older)
Where: Lancaster County Community Vaccination Center, 600 Park City Center, Lancaster, PA 17601
When: 8:00 am – 6:30 pm, Monday – Saturday
Click, Call or Walk In for a shot at VaccinateLancaster.org, 717-588-1020 or go in person to the address above (Park City Mall, former Bon Ton)
Children ages 12-17 must be accompanied by a parent or legal guardian.
See flier below for more information (en espanol tambien).
IU13 & Walmart
The IU13 & Walmart asked that we share this information with all our students and families in our school community:
Our local schools have partnered with Walmart Pharmacy to offer COVID Vaccinations to students that are age 12 and older. Pfizer Vaccine clinics will be held on May 20th from 3:00PM to 8:30PM and May 22nd  from 8:00AM to 4:00PM at Lancaster-Lebanon IU13 at 1020 New Holland Ave, Lancaster, PA 17601. The clinics are open to any students or faculty that are age 12 and older that would like to be vaccinated against COVID-19.
The first doses of the Pfizer vaccine will be provided on May 20th or May 22nd to anyone that makes an appointment, and the vaccines are available at no out of pocket cost.  Second dose clinics will be held at the same time and location on June 10th and June 12th to complete the vaccine series. You must make an appointment for May 20th or May 22nd to secure your vaccination ahead of time using the online scheduling portal directions below.
There are 3 ways to schedule an appointment:
1)      Scan the following QR code using your iPhone camera or QR reader.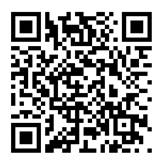 2)      Click the following link:  Lancaster Lebanon IU13 Pfizer Clinics 5/20/21 & 5/22/21
3)      Type the following URL into any Web Browser:  https://www.signupgenius.com/go/10C0C45A4AE2AA2FAC07-lancaster
Then:
You will be prompted to Log into your SignUpGenius Account or to enter your information
You will need to enter the patient's:

Full Name
Email Address
Phone Number

After all of your information is entered, click the "Sign Up Now" button and you are all scheduled!
You will receive an email confirmation after your signup is complete.
You will also need to complete the 3 attached Patient Forms, including the Walmart Vaccine Administration Record, Insurance Attestation, and Minor Consent Form. Please have all forms completed and bring them to the clinic. Parents/Guardians must sign Section C of the Vaccine Administration Record and the Minor Consent Form for any students under 18 years old.
Additional forms will be available if needed but vaccines will not be administered to minors without guardians present unless the Minor Consent Form is completed prior to the clinic. Additionally, please send your students with their current insurance information, if applicable.
Forms below.