Posted

Dear Friend of LM,
You are a valued member of the Lancaster Mennonite community, and we are so grateful for your generous support of LM and our students and families. Because of you, we have been able to provide excellent, Christ-centered education to young world changers.
I'm writing to invite you to our first ever Virtual Homecoming Gala! While we are sad that we won't be able to meet in-person, we are excited about this opportunity to celebrate with even more of you online!
As part of this new experience, LM will be holding an online auction beginning on Monday, September 28 at 8:00am, which will culminate with the Virtual Homecoming Gala on Saturday, October 3 from 7:00-8:30pm. This event will feature:
Student and Alumni Musicians
Alumni of the Year Recognition
Virtual Tour of the '64 Wing Classroom Renovations
Student Testimonials
Our famous Cookie Kids
Also, to recreate the special experiences that you know and love from past LM Galas, we are offering our Gala-in-a-Box! This $75 box is limited to our first 100 participants, and we hope that you will enjoy it at home during the Virtual Homecoming Gala. Each box will feature special items from local and alumni owned businesses, including:
Dutch Country Hand-Rolled Soft Pretzels
Fig Magazine
Menno Tea
Stroopies (Lancaster Stroopie Co)
Sparkling Beverage (Weaver Markets)
Savory Snack (Maplehofe Dairy)
LM-etched champagne flutes (The Restaurant store and Hillside Laser Works)
Lancaster Central Market Bag (Fig Industries)
LM Teacher and Student Contributions
And more!
Each box will be safely wrapped and hand delivered to your home or business on Friday, October 2 or Saturday, October 3. For anyone outside of the Lancaster area, arrangements can be made for shipping by contacting Katelyn Workman at workmankn@lancastermennonite.org or 717-509-4459.
Thank you again for your generous support of LM! We hope that you can join us for the online benefit auction and Virtual Homecoming Gala. Order by the end of day Monday, September 28, but keep in mind that this is available only as long as supplies last. Don't miss this first ever opportunity to support LM from a distance, and safely enjoy local products through the purchase of a Gala-in-a-Box!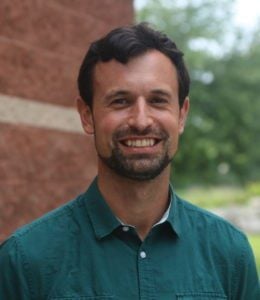 Blessings,
Jon Heinly
Director of Advancement
717-740-2425
email