Posted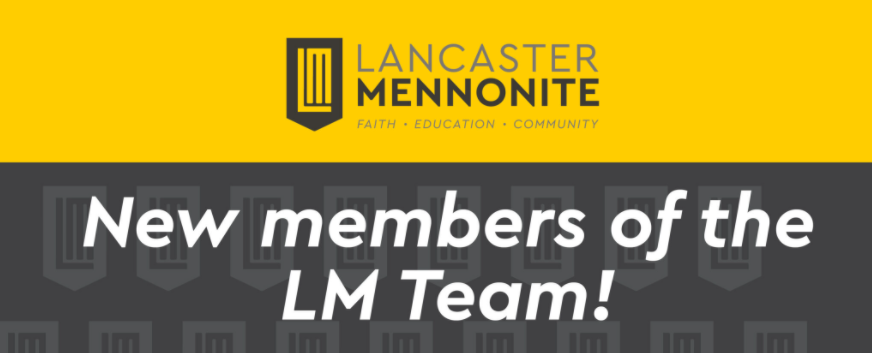 Rebecca Fennimore
Chapel Coordinator
We're excited to welcome Rebecca Fennimore to LM as the High School Chapel Coordinator. Rebecca taught middle school English for 8 years in Harrisonburg City Public Schools. In addition, she has worked in business management and leadership for 6 years. She gets energy from working directly with students and leading and organizing.
She is excited to work at LM because, "I appreciate being a part of an educational community that values peace, justice, diversity and developing curious students who can grow as learners and also explore their faith in a safe community. I had a wonderful experience here as a student and look forward to building relationships with students, their families and colleagues."
In her freetime Rebecca enjoys spending time with her husband and two energetic boys. You will often find her in her kitchen where she is happiest baking and trying out new recipes.
Teasia Myers-Pena
Assistant Athletic Director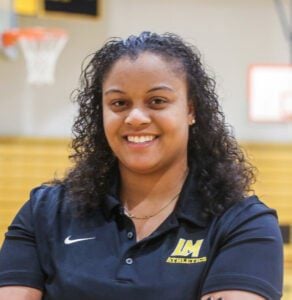 Teasia Myers-Pena is Lancaster Mennonite's new Assistant Athletic Director. Teasia started as the Girl's Basketball coach at LM. She is a former McCaskey HS all-star and 1,000 point scorer, college player for Utica College in New York, a former Assistant Coach for the Blazers and at Linden Hall, and head coach at Reynolds Middle School in the School District of Lancaster.
Her favorite Bible verse is Joshua 1:9, "Be strong and courageous; do not be frightened or dismayed, for the Lord your God is with you wherever you go." In her free time she enjoys spending time with her family. "LM has a great culture. I have been coaching at LM since 2018. The students, staff, and families are amazing and very supportive. I'm very excited to be able to continue to be part of this wonderful culture."